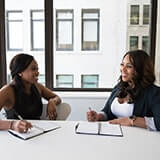 How to Write a Research Proposal
No matter what discipline you work in, the first step in the research process is
writing a research proposal
. In fact, this step can make or break your academic career-it will determine whether you can go forward with your research. After all, your professor or thesis committee isn't just going to hand you the keys to the lab and let you do whatever you want. They need to know that you're prepared and won't be wasting their time and resources on a poorly-planned project. So, whether you're prepping for a high school project or gearing up for your dissertation, getting your research proposal right is a must.
What is a research proposal?
A research proposal is a document that gives a detailed description of a planned research project. They're required across all disciplines and can serve a number of purposes. For students, they're the first step in the research process and are required for dissertations and theses; you'll likely need to submit one early in your graduate school career, and you might need one for undergraduate projects as well. The proposals will usually need to be approved by a committee or professor before you can begin your work. If you're working with human or animal subjects, a research proposal is also needed to get certification from an institutional review board. Outside of school, research proposals are often required when applying for positions at research institutions.
While it's technically a piece of
scientific writing
, you should think of your research proposal as a persuasive paper: you want to convince your readers that your research topic is important and persuade them that you have the ability to carry out your research plans. A good research proposal will cover three topics:
What are you going to do?
Why do you want to do it?
How will you do it?
Style
The style of your research paper will likely depend on your chosen field, but there are a few general rules. Since a research proposal is discussing research you haven't done yet, it should be written in the future tense (for example, "the treatment will be administered once a week"), and, as with all academic writing, the wording should be clear and concise. Also keep in mind that the audience for your paper may be a committee that includes members who are not specialists in your research topic, which means you need to be diligent about providing background information and definitions in your proposal.
Organization
A research proposal is organized similarly to a research paper or journal article that uses the IMRAD (introduction, methodology, results, and discussion) method, but with a few important difference.
Introduction
Start your proposal with an introduction that provides the background for your research. You want to explain to the reader where this study fits in the existing research landscape and thus why it's important. Remember, the point of a research proposal is to persuade the reader to endorse your work, which means they need a detailed explanation not only of your
research topic
, but also its larger significance. A good introduction will include all of the following:
Your topic: What are you going to be studying? Explain it so that a layperson can understand.
The importance of the topic to your field: Explain to somebody not familiar with your topic why it's important to other researchers.
Your research question: What question will you be trying to answer?
The key variables
Your hypothesis
The limits of your study: be clear about which topics your paper won't be covering so that the readers will know what to expect from your research.
Depending on your field, you may also be asked to provide more personal information in the introduction. For example, you may need to explain why you choose this particular topic or give background information that outlines your previous research experience. The inclusion of this material varies from discipline to discipline and from school to school, so check with your advisor about your specific guidelines.
Literature Review
The purpose of a
literature review
is to give the reader an overview of the previous work that's been done relating to your topic. It's generally organized chronologically by concept, but it shouldn't just be a list of publications. Think of it as like telling a story: you want to narrate the history of your chosen topic by citing important developments. Make sure to include seminal publications as well as any current research taking place, and provide critical commentary that shows you understand why what you cite is important. And always, always make sure you've been thorough. A research proposal that leaves out key articles or studies looks incomplete and unprofessional, and is going to be turned down.
Sometimes it's included in the introduction, and sometimes the literature review is its own section, so check your specific guidelines to be sure about the formatting.
Methodology
Next, you need to tell the reader how you'll be conducting your research. The methodology (or materials and methods) section should be extremely detailed, even more so than in a research paper. The people evaluating your proposal need to see exactly how you plan to address your research question in order to be able to evaluate your research plan and determine whether your research strategy is sound. A good rule of thumb is that the person reading the methodology should be able to replicate the experiment. This means you need to give the details of the experimental design, what materials you used, your data collection methods, and the method of statistical analysis. You should also include a short discussion on why this particular experimental design or methodology was chosen over the alternatives.
Results
Obviously since you haven't performed the study yet you don't have any data to report. Instead, the results section of a proposal should discuss your expected results. Explain how you plan to analyze the data you collect and how that analysis will help answer your research question, then explicitly tie the data you expect to find back to your research question and the broader topic. This section usually functions as your conclusion, so it's a good time to summarize what you hope to achieve.
Bibliography
Include a list of all the works you cited in the text.
Other sections
Depending on guidelines for you proposal, you may be asked to include one or more of these other sections.
Abstract: As in a research paper, the abstract of a proposal is a short (300-500 word) summary of your work.
Budget: Many committees will require you to submit a detailed budget of your proposed research. You'll be required to stick to this budget throughout the length of your research, so make sure you include all the expected costs.
Conclusion: Some formats will require that you include a conclusion, although most do not. If you need to include this section, it should focus on summarizing the main points of your proposal, including your topic, research question, hypothesis, and expected results.
Final tips
Know your audience
If you're writing for a committee, make sure you know as much as you can about the people who will be evaluating your work. Do they have the background necessary to understand your topic? If not, you need to include enough information in your proposal for them to feel comfortable evaluating your work. If they have particular specialties, be prepared to answer questions related to those topics.
Get feedback
Remember that you're not alone in this process. If you get stuck, ask your advisor for help and get feedback on the effectiveness of your proposal. Also talk with other students who have submitted proposals to get a feel for how the committee will evaluate yours.
Take notes
This is a research project that you'll be working on for months or years, so stay organized while you work. Use a program like EndNote to manage your references and keep copies of all your drafts as you update them. You need to be able to keep you advisor up to date on your project, and chronicling the evolution of your project is an integral part of the proposal.
Put in the time upfront
The more work you do on your proposal, the easier your research and final paper will be. A thorough literature review will ensure you're not scrambling to rethink your work when you discover you've missed something, while a well-thought out and detailed methodology will make it easier to conduct your research. Remember, this is the first step on a long road, so take the time to get it done right.
Re-use wisely
Because a research proposal is organized like a
research paper
, a lot of the material from your proposal can be used later when you write your final paper. While there's nothing wrong with this, you should careful not to just blindly cut and paste. There are lots of differences between a proposal and a research paper, including the tense and the detail required in the methodology section, which means you need to edit everything you reuse carefully.