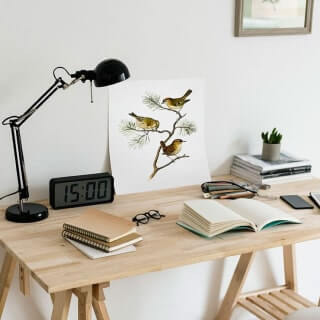 MLA and APA Format in Your Writings - Check Your Academic Style
For students of different schools, colleges, and universities, it is almost impossible to avoid following particular writing styles and formats. It can be the requirement of a professor, assignment's specifics, or a need in meeting academic standards. That's not only about using a Times New Roman or knowing how many pages you have to prepare. If you're following the style's rules, you have to be aware of where every letter and every punctuation mark should be put.
There are two most popular academic standards that students are usually asked to follow. One was developed by Modern Language Association (this format is officially known as MLA style), and the other is American Psychological Association (or APA format). In our guide, we are going to discuss the importance of those and how these formats can change your college assignments.
Note: Other formatting styles are frequently used as well (i.e., Chicago and Turabian). But, in most cases, an MLA format and APA style will be the ones requested the most.
The APA itself has an extensive history in American writing dating back to the mid-1920s. It is frequently used in scientific disciplines and social sciences, such as sociology, psychology, law, and education. The MLA formatting style has been around for over 50 years and is popular in educational institutions with significant usage amongst members of humanities and liberal arts disciplines.
Formats, in essence, provide a precise structure for written material that is convenient for both readers and writers. Here are the elements of your assignments that can be changed depending on the chosen (required) style:
Title page of the academic paper
The running head (if required)
Your reference section
Direct quotes and in-text citations
The final page and appendixes
This way, the content in the school project remains unchanged. What you should pay attention to are precise details such as punctuation marks, spaces, etc.
Advantages of Formatting Styles
Two main points of any style guide that we can emphasize are:
It makes reading and comprehension easier for your audience.
It demands a set structure for formatting and organizing an assignment.
These are crucial features that should not be underestimated! Of course, sometimes professors do not place any specific requirements when you're writing during a class and are limited in time. But, if you are working on a relevant homework assignment, consider paying more attention to the format of your essay or research, etc. If the title page and body of a project is styled well and there are no mistakes in the bibliographic list, that means:
You love study strategies and appreciate the professors' efforts spent on your education
You are a diligent and attentive student who understands the importance of well-written academic papers.
The other significant benefit of your academic writing is that it allows people to navigate the text and assess its structure and organization better. With a standardized reference format, readers can simply check your citations by using the in-text ones, footnotes, or endnotes present for each source. They don't have to guess or wonder where a particular quote or idea originated. It also makes the works of students look the same in terms of format, which shows a diligent following the academic standards. It doesn't matter whether you are a student at Ashford University or Cambridge - APA or MLA stylistic appropriateness should be maintained equally well.
What's in It for the Writer?
When we talk about APA vs. MLA style particularities, the first thing to say is that it helps the writer as well. When you have rules where all the formatting details are described precisely, all you need to do is to apply them to your assignment. If it weren't APA and MLA guidelines, every professor would have their own requirements and demands concerning your tasks, and the overall writing process would be a mess. For professors, however, it is acceptable to use any additional specifications, but the general format remains standardized.
The citation style and format you use can also differ depending on your academic focus and specialty. For instance, the MLA handbook will come in handy if you are engaged in studying Humanities (language, literature, culture). On the other hand, APA is the label of Social studies and is used mostly in papers on Psychology, Criminology, Business, Economics, etc. So, when writing Natural or Social Sciences research papers, the format choice is clear.
Presentation and organization are also important as they are critical components of constructing and publishing a well-crafted paper or essay. The styling guides help to keep the body of the writing and additional information organized in a presentable manner. You know where to put the videos, charts, or diagrams needed or format the image that will help the audience catch the topic's essence. The style adds the professional touch that publishers and college professors tend to look for.
Plagiarism and Ethical Concerns
When explaining the importance of writing guidelines and style, the issue of plagiarism is almost always breached. That is because of the emphasis placed on appropriate formatting of citations and references required by guides. APA, as well as MLA, is traditionally used when you include quotations in your assignment and format the references for your essay, thesis, or research. Some professors may require APA and MLA writing styles for the sole purpose of providing a comprehensive and clear method to check sources and references used.
Plagiarism, the equivalent of literary fraud, is considered an offense in most academic settings. Professors and department heads are responsible for addressing any instances of plagiarism or suspected copy-pasting in college papers. A thing to keep in mind is that styling guides are perceptive. They aim to prevent plagiarism and make it easy for the instructors and publishers to verify sources used.
When it comes to citing sources, students are provided with a wealth of techniques to implement. The guidelines set forth by APA and MLA are extensive and cover many issues:
Long and short direct quotations
Summarizing and paraphrasing
Online references, videos, audio files, etc.
With all of these formatting rules in place, it's difficult for any conscious student to plagiarize published material of any kind.
Proper citations allow readers to return to the original idea incorporated into a paper to check its appropriateness and relevance. Or, it can help to assess the authentic set of statistics or documents used as a reference.
Proper implementation of APA and MLA styles shows that the project is based on previous works, conducted studies, and existing theories. This way, you not only show the reliability and reasonableness of the writing. You may widen the borders of a specific area and help the developing of further studies on a subject.
A Final Note
Authoritative bodies or committees function as regulators for many activities in literature and writing. They are quite helpful in organizing and governing the way information is presented. Such committees also dictate a set of clear standards to follow for academic formatting and referencing. The implementation of those guides may seem intimidating and overwhelming. But, the benefits stack up well to any disadvantages or limitations. Thus, the guidelines you get from APA and MLA standards while preparing assignments for college make the process easier. Following those rules help both the writer (student) and evaluator (professor, reader, publisher).