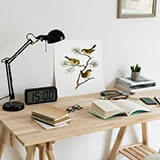 The importance of using APA and MLA formats
Nov 14, 2012
In academia its almost impossible to avoid writing according to a particular style-whether its a professor, program or journal that makes the request-some type of formatting style will make its way into the construction and finalization of your work. The two most popular academic writing styles that you may run across are MLA (Modern Language Association) and APA (American Psychological Association).
*Though other formatting styles are often utilized as well, such as Chicago and Turabian, in most cases MLA and APA will be the ones requested by most instructors and publishers.
Formatting styles, in essence, provide a concrete structure and format for written material that is beneficial for both readers and writers. The APA itself has a long history in American writing dating back to the mid-1920's and is frequently used in scientific disciplines as well as social sciences, such as sociology, psychology, law and education. The MLA formatting style likewise has been around for over 50 years and is very popular in educational institutions with significant usage amongst members of humanities and liberal arts disciplines.
Advantages of both formatting styles
One of the most significant advantages to writing according to a styling guide is that it (1) makes reading and comprehension considerably easier for your audience. Along with guidelines for citations and referencing, MLA and APA forms also demand (2) a set structure and guideline for formatting and organizing a paper or essay. This is a crucial point that should not be underestimated! The importance of this fact as a student may not be manifested as clearly, but as a professor, one can only imagine the great amount of hardship that would occur if students did not write according to a uniformed style and format. The end result would likely be a mess of words and paragraphs that are difficult to comprehend let alone assign a proper grade-so for the reader or evaluator, proper formatting is extremely important!
In addition to this the other major benefit for your
academic writing
is that it
(3) allows people to quickly locate the sources referenced in your paper.
Without having to guess or wonder where a particular quote or idea originated, readers can simply check your references by either using the in-text citations, footnotes or endnotes present for each source. This definitely makes the job of tracking down sources and reference checking that much simpler.
What's in it for the writer?
Formatting styles also provide great advantages to writers as well. Along with aiding the reader, having a set of principles or rules to follow when writing allows the writer to concentrate more on the content of their work rather than its appearance or the readability of reference information. Similarly, if no set structures such as MLA and APA were in place then each school or professor would likely have their own set of styling requirements for submission making formatting a paper for each class or publisher burdensome and difficult on the writer.
Presentation and organization are also important to note as they are critical components of constructing and publishing a well-crafted paper or essay. The styling guides also help to keep the body of the paper and additional information such as charts and diagrams organized and in a presentable manner. This adds to the overall professional quality and presentation of your work that publishers as well as instructors tend to look for. Also along the lines of providing assistance to writers, since the APA and MLA styling guides are so widely used and well-known there are tons of tutorials and aides available to make formatting really a cinch.
Avoiding plagiarism and ethical concerns
When explaining the importance of writing guidelines the subject of plagiarism is almost always breached. This could in part be because of the emphasis placed on proper citations and referencing with styling guides. MLA and APA provide a set system of precise formatting rules to apply when referencing sources in a paper or
essay writing
.
*Some professors may actually require APA and MLA writing styles for the sole purpose of providing them with a comprehensive and clear method of checking student sources and references.
Why is it so important to check for plagiarism?
Plagiarism, the equivalent of literary fraud, is considered an offense in most academic settings and professors as well as department heads are responsible for addressing any instances of plagiarism or suspected plagiarism in student writing. With this in mind, styling guides are prudent as they provide a simple and efficient method of helping to prevent plagiarism by students as well as making it easy for evaluations to verify sources and check sources.
When it comes to citing sources students are provided with a wealth of referencing techniques to implement. The guidelines set forth by APA and MLA are very extensive and cover many issues such as long and short direct quotations, summarizing and paraphrasing as well as methods to properly cite various sources such as online references and audio or video sources. As you can see, with all of these regulations in place it makes it very difficult for any conscious student to plagiarize published material.
Other issues to consider
Likewise, as stated earlier, proper citations allow for readers to return back to the original idea incorporated into a paper or the authentic set of statistics or document used as a reference. This allows for greater opportunities of research in the field as well as an expansion of previous ideas. Writers build on other writers and the more resources referenced the easier it is for other students, researchers, or professionals to consult similar sources and develop their own unique ideas and explanations of certain data as well as formulate additional research papers,
dissertations
, or other publications.
A final note
Authoritative bodies or committees function as regulators for many activities in literature and writing. They are very helpful in organizing and governing the way information is presented as well as dictating a set of clear standards to follow for formatting and referencing. Though the implementation of those standards may appear a little intimidating and overwhelming at times the benefits definitely stack up well to any perceived disadvantages or limitations. The assistance they provide to writers in preparing publishable material as well as the ease and simplicity given to readers and evaluators is sufficient enough to validate their importance and necessity in writing and academia.
back to all posts