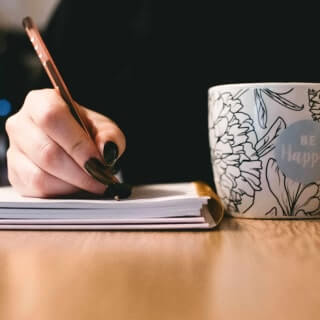 How to Write Formally - Tips on Style Difference in Language
By default, formal writing is appropriate for assignments in your discipline. "Write formally" is the requirement students often hear from their tutors and professors. You might have been told the same when working on an English book report, a marketing research project, or in-class history college essays. But what does the formal writing style implies? Is that only about using specific words and complex constructions?
What comes to your mind when you consider the concept of formality? White shirts and smoking, high-society conversations, discussion of economic growth or other burning questions, official meetings...Here, things are much simple. Formal style is not only about dresses and behavior - you may face it almost every day while being a student.
Informal vs. Formal Language
Written and spoken English might seem exactly the same, but there are differences between how we speak and write. As a rule, spoken language is much more casual. We're creating sentences on the fly - there's a lot more leeway as to word choice, sentence construction, and grammatical mistakes. If you listen to a conversation closely, you'll notice that most speakers play pretty loose with the rules of English. They will use run-on sentences and phrasal verbs, conjugate words incorrectly, and their choice of vocabulary will change from scientific terms to familiar expressions. But, we don't notice or fix them if we can get the general idea of what somebody is trying to say. We speak more often than we write - small talks with friends and colleagues, conversations on different meetings, participating in discussions, etc. But, here we don't mention public speaking and formal speeches (similar to those that officials deliver).
When it comes to academic writing, in particular, here, students deal with a lot of such assignments as reports, various essays, research projects, etc. In school or college, it is impossible to write as if you are chatting with a friend on Facebook. And, the first rule to remember is "no informal language in your academic papers." In school, the stakes are high. There are a lot of requirements to meet because every assignment of yours is assessed, and even the smallest error or one inappropriate word may lower your grade.
This way, when we speak about the features of formal written English and informal writing or speaking, there are quite a few aspects to consider:
Your target audience
The main intention of your text
The competence of listeners/readers
The topic of discussion
Circumstances of your narration
Here, a "formal/informal" is the key issue of our article, and we are going to discuss the rules of how to write formally and suggest you try different approaches to make your assignments better suited for the world of academia.
Formal Writing Basics
There is a wide variety of assignments you have to deal with, and most of those are based on formality and following the standards. Whatever your specialty is, you'll write a lot. Your essay writing skills are developed through:
The ability to analyze the information
Background and specific knowledge on the topic
The time and effort you spend to proofread and edit the work
Meeting the requirements of assignment's type and style
The last point is what interests us the most. In this guide, we are discussing formal writing and its main features:
Narration
Vocabulary
Grammar and structure
Personality indication
Conjunctions and contractions
Punctuation
Those are the basics you have to consider while preparing most of the academic papers, and we are going to discuss them in detail. Below, we will recall the role of each point and provide an example of formal or informal writing.
Narration
First of all, a formal type of writing implies addressing an unknown audience. You don't know about their competence and skills or what they are interested in, etc. When you're working on school assignments, you're writing for the teacher or professor, not your best friend.
The tone should also be objective - don't express too many emotions in your work. Instead, convey your points thoroughly and extensively enough. That means you shouldn't make personal judgments or use biased language. To sound confident and reasonably, you have to provide enough supportive information and facts instead of arguing while trying to prove your point.
Vocabulary
The word choice is one of the most significant ways to differentiate formal and informal styles. That aspect not only shows your competence but adds an academic curve to the text. There are many informal words in our everyday vocabulary that won't fit a scholarly or official style. For example, in the sentence "The research was focused on ______ the health effects of alcohol," which of the words you will use: "checking out" or "examining"? Here, the last option is correct. Likewise, "represent" is more formal than "stand for."
Sometimes, the vocabulary makes you change the whole sentence.
Incorrect
That conference worked out amazingly.
Correct
The conference was successful.
Incorrect
It seems iffy that such a smart kid would want to run away.
Correct
The probability of such an intelligent child running away is low.
Word choice also means being aware of phrasal verbs, slang, cliches, and other nonstandard English aspects. Phrases like "stuffed our faces at lunch" or "work like a dog" are perfectly fine when chatting online but should be avoided when writing.
Incorrect
Every cloud has a silver lining, and in some ways, Nick benefits from the tragedies that shook his world.
Correct
Frequently it's the case that good can arise from tragedy, and in some ways, Nick benefits from the events that changed his life that summer.
Also, you may use abbreviations in your writing, but make sure to provide their full form (i.e., not ASAP, but "as soon as possible").
Grammar and Structure
Formal English is about following the rules - there should be no run-on sentences, misplaced modifiers, or other mistakes in syntax. Here, pay attention to the coherence and consistency of your narration.
Incorrect
The writing of F. Scott Fitzgerald shows off his keen observational skills like when he describes Gatsby's parties or Daisy's behavior toward her daughter. These scenes are full of life and sadness.
Correct
In the F. Scott Fitzgerald work, you can analyze the author's observational skills. For example, the descriptions of Gatsby's parties and Daisy's behavior toward her daughter are full of life and sadness.
You're also expected to use a more complicated sentence structure - prefer compound and complex sentences.
Incorrect
Nick is Gatsby's neighbor. He narrates the story. He proves himself to be a reliable narrator for the novel. His retelling of Gatsby's story can be taken as authentic.
Correct
The story is narrated by Nick, Gatsby's neighbor. He proves himself to be a reliable narrator through the novel, and his retelling of Gatsby's story can be taken as authentic.
In the context of grammar, you may notice that the active voice is less frequent for a formal style.
Personality
The use of pronouns influences the distance between the author and the reader of formal works. The author doesn't draw attention to themselves. Stay away from first person pronouns like "I," "we," or "us," don't address the reader with the word "you," and don't dwell on third person narration. Instead, use the passive voice in your statements.
Incorrect
We conducted research and got extensive information on our topic.
Correct
Through the research, extensive information on the subject matter was provided.
That's not about hiding who the author is and neglecting your writing role - with all those strategies, you just make an assignment more appropriate for the academic world.
Conjunctions and Contractions
In formal writing, it's generally frowned on to start sentences with a conjunction (e.g., and, but, or). While it's not technically incorrect, it will make your paper seem more casual.
Incorrect
Gatsby always thinks about Daisy and the future with her. But she doesn't love him back in the same way.
Correct
Gatsby adores Daisy and wants to spend his life with her, but she doesn't love him back in the same way.
Also, you may consider the pairs of informal/formal words such as:
To sum up - In conclusion
So - Thus
Anyway - Notwithstanding
And, avoid using contractions where it's possible. Without those, your sentences will be profound, and the reader won't stumble on all the apostrophes. Think of the following sentence - "The results provided can't be used for studies we're going to conduct." The refined version will look the following way: "The results cannot be used for future studies."
Punctuation
Such details as exclamation marks (!), ampersands (&), and dashes (-) should be left out of formal writing - they will make it childish and less objective.
Incorrect
Gatsby is in denial through the major part of the novel - it's amazing how little he understands Daisy!
Correct
Gatsby is being denied through the major part of the novel, and the storyline of his relationships with Daisy represents how poorly the man understands his beloved one.
Now, when you have looked through this lesson and learned (or recalled) the basics of formal writing, you are ready to amaze a teacher with an assignment that will be prepared with all the standards met perfectly. Be precise and objective, keep your texts impersonal, and avoid redundancy - these tips is your way to success. We hope our guide was helpful, and wish you luck with any academic projects!