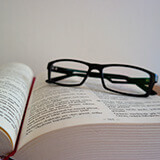 Critical analysis: how to revise your work if you failed with the first submission
Any time that you get a low score on a paper that you've worked really hard on, or even one that you put a moderate amount of effort into, the question always lurks: What did I do wrong? Situations such as this can be frustrating and discouraging. But the good thing is that actually asking this question is one of the first steps to getting it right the second time.
Critically analyzing your own work is often harder than analyzing someone elses. You really have to step aside and reflect on your ideas and overall skills as a
paper writer
and researcher.
So what exactly is revision?
Revising involves a series of things, all connected to objectively reviewing your work from a "larger perspective" as well as on a minor one (which usually occurs later on down the line). During the revision process you will ask yourself a few basic questions about your work. Some of them include;
Did I answer the question that was asked of me? Or did I follow the assignment correctly?
Does the content of my paper match my thesis statement?
Did I accomplish what I set out to do?
What are the strongest aspects of my argument? Does my evidence sufficiently support it?
Is my paper really beneficial?
Simple questions such as this will definitely put you on the right track for revision. Likewise, other ways to think about revision that may be helpful are the task of 're-doing' or 're-examining' your work. That is, when revising, you should analyze (a) foundation of your argument, (b) your main principles and objectives, and (c) the real substance that is produced from your research, writing, and effort.
Also- be prepared for disappointment! Sometimes the most difficult part of looking at your work critically in this manner is that you may come to the conclusion that your foundation is actually very weak or even collapsed. This means that you will have to go back to the 'drawing board' so to speak and craft your argument with a new perspective and objective in mind. This can be hard the first time around, especially if you've invested a lot of time into your work, but its well worth it in the end to hopefully receive the full credit that you desire.
The meat of the revision
The main questions addressed previously focus on revising your entire paper on a larger more comprehensive scale. This can be done by reading your work and going through and addressing any major issues or 'red flags' that indicate a poor presentation. The two main categories for these are as follows;
#1 The Assignment
More than anything you want to ensure that you answer the question that was asked of you and fulfill the conditions of the assignment. To avoid having any major revisions in the end, pay close attention to this prior to and during the writing process. You can easily receive a low grade simply because you didn't provide all the points that were requested in the directions that were given to you. This happens all too often and is sometimes a simple oversight though in most cases it's because of focusing too much on one issue or aspect of a topic. No matter how interested you are regarding one issue, or how well you've decided to decorate it with words, it has no real weight in the end if it inhibited you from actually fulfilling the major points of the assignment.
#2 The Argument
The second major area of consideration is the argument. Its safe to say that a
strong argument is a strong paper
. The way you present your ideas and support them is primarily what you will be evaluated on and should therefore be one of your primary areas of concern. So how do you address argument development?
Characteristics of a good argument
Is factual and credible (it has true premises)
Considers the objections or counter views of the argument
Is presented in a logical and reasonable manner
Has clear and supportive evidences
Provides a well-rounded summary or conclusory statement that synthesizes all the points that were made in support of the statement or claim
Checking for logic and coherence
In reiterating the third characteristic mentioned, its very important to keep a close eye on the logical order and coherence of your argument. Often time this separates great arguments from mediocre ones or an A+ paper from a B- one. A clear coherent argument that flows gracefully throughout the paper, allowing the reader to fully grasp the major points being discussed, should be one of your main objectives when writing. Though this definitely takes time and research, it can be one of the most rewarding revisions you'll make.
Some ways you can revise for logic and coherence are to ask yourself a few basic questions;
Are all my premises true? Meaning are the statements and claims I make true and can they be adequately supported?
Did I use deductive or inductive reasoning? And was I consistent with one throughout the paper or did I waver back and forth?

*Deductive reasoning is when you explain your argument from the general to the specific while inductive reasoning is the opposite-it involves going from the very specific and minor concerns to the major and general ones.

Was my conclusion clearly signaled to the reader? Did I use signal phrases such as "Therefore" and "Hence". Will they have any problem comprehending my final point?
Revising the thesis statement
Another considerable issue not included in these two categories is satisfying your thesis and objective. In essence, this goal may be considered under the argument category but in some cases may actually be a stand alone component as well. This is because you may in fact have addressed the concerns of the assignment (#1) and provided a sound argument (#2), but there is still a disconnection between your
thesis statement
or main objective and the contents of your paper. This mismatch is a big blunder when it comes to paper construction and can be one of the most important things you can revise. Sometimes what you think you proved and what you actually proved are two different things. If this happens you need to rethink your thesis statement or your argument in general and revise it in such a way that the two work harmoniously together.
All in all, if you've fulfilled the requirements of the assignment by addressing all the important issues, as well as maintained your thesis statement, and provided a sound and substantial argument, then your paper should be sufficient. Additionally some revisions can and should be made on a minor and more detailed scale to ensure an improved score. Some of these include ironing out any flaws or shortcomings in your
introduction
and
conclusion
as well as the specific structure and order of each paragraph.