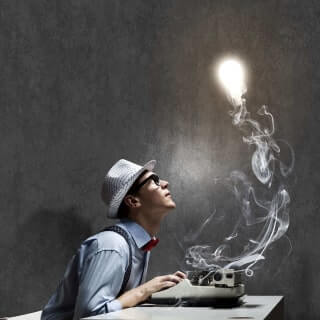 The CARS Model: Rethinking Your Introduction
By necessity, every part of a
dissertation
or research paper is significant. After all, you're only going to include ideas, data, and research methodology that are important and necessary so that readers can understand your work. Introductions, though, occupy a special place when it comes to writing a research paper. They're the first words that your reader is going to see, and ideally they provide that reader with all the information he or she will need to understand why your work is important. A good introduction can make or break a paper, and it can be difficult to recover from a bad one no matter how well-written the rest of your paper might be. Because it's so important to the success of a research paper, it's always worth taking the extra time necessary to write, edit, and rewrite a truly great introduction.
The purpose of an introduction
While it would be nice to think that everyone who's going to read your
research paper
will just take your word for it that the work you're doing is important, sadly that isn't the case. Whether you're writing for a class, a graduate committee, or publication, part of your task is going to be convincing those readers that your research matters. There are lots of little details and confusing requirements that you might need to include in an introduction, but you should always remember that is all boils down to that one idea: you need to give the reader all the information they need to be convinced that your research is important.
Creating a research space
One of the most effective ways of thinking about a research paper introduction is the Creating a Research Space (CARS) model, which was created by linguist John Swales as a way to help researchers
write effective introductions
. The model lays out a simple plan with three steps (sometimes called "moves") that, when followed correctly, guarantee a concise, informative beginning to your paper.
Step 1. Establish a territory
Start by simply explaining the general background necessary to understand your work, that is, explain what territory you're going to be working in. Give the reader a brief history of your topic, and briefly explain how your topic fits within the larger framework of your field. It's likely that your readers will have some level of familiarity with your topic, so don't go overboard and try to explain too much. Think of this as a way to remind your reader about what is going on in your field and to get them primed to tackle the rest of your paper.
Step 2. Establishing a niche
Next, you need to define a niche for yourself within your topic ( a niche is a small, specialized role). The world of research is big and complex-now's the time to tell the reader how you fit into that framework. What exactly your niche is will depend on the project, but there are a number of general ways you can attack the issue. You can point out a gap in the current research or raise a new question that no one has addressed yet. You can also point out contradictions and unresolved issues in the current research or demonstrate that your work is the next logical step in the research process.
It's also important when establishing your niche that you stress why it's important that this particular gap in the research be filled. It's not enough to simply point out that the research could be done; you also have to explain why it should be done.
Step 3. Occupying the niche
The last step in the CARS model is to tell the reader how you're going to fill the niche you identified in Step #2. Basically, you need to outline how exactly your work will address the opening in the research that you outlined in the earlier sections of your introduction. Depending on the structure of your paper you might provide an outline of how your paper will proceed from that point, or you might simply state your research question and give a brief synopsis of your research plan. Remember, the key here is that you want to reader to clearly see that your research is going to meet a specific need.
How to use the CARS model
One of the problems students frequently have with introductions is that there's no requirement for how they should be organized. Thus, one of the benefits of using the CARS model is that it provides a clear outline for any introduction: you start with Step #1, then move through Steps #2 and #3. Keep in mind, though, that your paper doesn't have to rigidly follow this model. You may need to add sections that meet the specific needs of your paper or spend more time on one step in the model than the others.
If you've already written your introduction, the CARS model can still be useful to you. Try going back through your introduction and identifying the sections that address each of the three steps in the model, and ask yourself whether you've accomplished each goal. If not, what changes do you need to make so that you can effectively walk the reader through each of the moves?
The CARS model and the literature review
For many types of papers the introduction is only a short section, and the bulk of the work introducing the reader to a topic is done in a literature review. If that's the case, the steps from the CARS model can be used to
build a good literature review
too. Start with a general survey of the research on your topic, then establish a niche by pointing out holes or contradictions in the research, then finish by citing research that is relevant to your research design, theoretical framework, or specific research question.
The reader's perspective
Another benefit of using the CARS model for introductions is that it helps you, as the author, look at your paper through the eyes of your reader. It's been said here several times already, but it's worth repeating: the job of the introduction is to catch the reader's attention and give him or her the information they need to appreciate your work. If it doesn't accomplish that goal, then it's failed. So, when you're
editing your introduction
, try to look at it through your reader's eyes. What does he or she need to know? What questions will they have about your work? Particularly when you're involved in long projects it's easy to get caught up in the minutia of your work and assume that others will see the big picture. But remember, your reader doesn't have the level of familiarity with your topic that you do, so they need to be told some of the things that you take for granted.
Taking on the reader's viewpoint can also help when it comes to giving him or her the right amount of background. While it's necessary to give the reader all the information they need, it's also important not to overwhelm the reader with unnecessary details. Unfortunately, there's no secret to finding that balance; you just have to feel your own way. A good method for checking to see if your reader is getting everything they need without being bored or confused is simply to ask one: have a colleague or friend read the introduction and gauge from their response whether they have unanswered questions or feel that there are sections that didn't add to their understanding. With something as important as the introduction, there's nothing wrong with asking for a little outside help.
Kevin Demlon
Writer:
See other articles