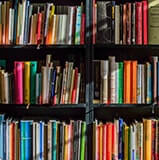 Book review: how to succeed when you're stressed about time
The book review is a common literary piece that opens up a dialogue between you, the author, and the many readers that may come across the book throughout time. However many they may be, they've all read and interpreted the book as you have and are likewise active participants in this conversation.
Though, suffice to say, when working with a tight deadline you simply may not see the book review as an 'eloquent conversation'. Instead it just becomes another burdensome task that you must get through. But this really need not be the case. A
book review
can efficiently be completed in a reasonable amount of time with a small amount of exertion (all though the complexity of the issues discussed may increase or decrease the amount of time spent on it).
The first step to getting the job done is taking out the key features of a book review; once you know all the must-haves it'll be much easier to turn out a successful product.
Key features of the book review
Knowing exactly what to include before you start writing is a worthwhile maneuver that gets an outline forming in your head much sooner than one is actually needed. This means your working when it seems that you're not-which is very helpful when time is short. Great ideas can come to you while walking, in the shower, or while engaged in other daily activities.
The main issues that you want to wrap your mind around after you've read the book are any unique themes, patterns, or concepts presented by the author; what he or she is trying to achieve in writing the piece and examples of how this has been successfully or unsuccessfully accomplished. This may seem like a lot to think about, but if you get the process started right away then hopefully things will jumpstart on their own.
In the meantime, as you allow the main issues to marinate you can also begin working on the other features of the book review.
Brief summary of the book: The book's synopsis can be one of the first things you complete. It should be very brief considering that you are writing a review and not a report. You want to provide just enough information to inform the reader of what is going on but not too much that you reveal all of the best parts of the book.
Bibliographic information: This includes everything that would go into a citation such as the year of publication, publisher, full title, and author (this will likely be written in MLA or APA format and appear before your introduction).
Background information on the author and their qualifications: Since a review is essentially a critical look at all things considered, it's essential to also acknowledge some aspects of the author. This information can be placed in the introduction and should provide some credibility to the author (as to his or her authority on the subject written) as well any other notable publications or social positions and titles they hold that may be applicable to the review.
The main issues
As mentioned earlier there are some core components of a book review that require a bit more thought than the rest of the paper. These main issues are recapped below.
The author's main objective and argument: Its essential that you understand and recognize the author's main objective and argument. If you don't acquire this information then you are really not fit to write a review on the book. This is because much of your argument will be on how well, or how poorly the author achieved this objective. With that in mind, regardless of your schedule, in order to obtain a firm grounding on this, you may need to read the book one more time!
Evidence to illustrate the author's main argument and objective: This part should be easy enough if you've nailed down the previous section. Evidence may be in the form of quoting or paraphrasing the author as well as any key observations that were made while critically reading the text.
A clear statement or claim about the book accomplishing (or not accomplishing) its objective: Your evaluation is the main highlight of your book review. It is where you incorporate your opinion and make a judgment about what you've read based on clear evidences. What you have to say is important-even if you feel that the author is much more knowledgeable than you on the subject matter. This is because when picking up a book review your audience is expecting to hear your voice and your take on the author's work; therefore fully developing this aspect of your review should be one of your main priorities.
Evidence to support this claim: The evidence that you present will validate your ideas and show that you've really thought hard about your statements and are able to provide supportive evidences to back them up. This can easily be done by providing a series of examples as well as paraphrasing when needed (quotations may make their way into this as well but avoid filling your paper with too many statements from other people).
After recognizing and fulfilling each key feature of the book review your first draft should actually be a very good read. Likewise, if moving quickly through the entire process it may be helpful to look at some common pitfalls to avoid as well when crafting the book review.
Mistakes to avoid
"Too much summary not enough review." This may very well be the number one mistake in amateur reviews. Possibly for a few reasons, one being that many people don't know how to accurately write a summary and therefore go overboard when crafting it; and the another reason being that when time is short its much easier on the mind to simply summarize what has already been written rather than generate new ideas and concepts. A good way to avoid this trap is to actually
write your introduction
last. In most cases its where your synopsis will fall, so to keep from spending too much time on it, simply complete all the other necessary components first and then move on to this section.
Another common book review mistake may be providing too much opinion without enough analysis. Though your opinion is very important (as stated previously) it needs to be tastefully and craftily added to the body of your paper. This means that you don't just shower the reader with your thoughts and opinions, but you demonstrate that you've read the book and have really taken into consideration the many possible interpretations of the author's argument as well as how useful the book is on a larger scale for the intended audience. After doing this you should be able to comfortably and confidently make several judgments on the title. These along with other
common mistakes
are often what separates an average review from a good one.