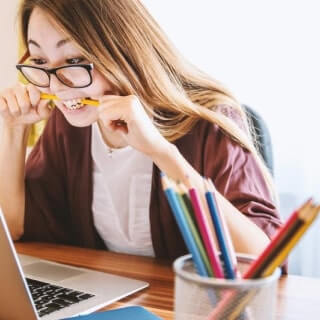 How to Write a Results Section in your Dissertation
Take time practicing your writing, learn and read material:
If you're doing a paper that reports on original investigative work, the Results section will be where you detail your findings. If you've carried out surveys, taken measurements in the field, or collected any other sort of data to test your hypothesis, that data needs to be organized and presented to the reader in a way that's easy to understand.
The Results section should be a concise presentation of your research findings that gives only the data and your statistical analysis. It should not include any interpretation of the data - basically, it should be as dry as possible, with no mention of what the results mean or how they were obtained. Those topics should be dealt with in the Discussion and Methodology sections.
Where to Start
The first thing you need to do in order to write a good Results section is to organize your information. Remember, everything in your results should address the research question in some way, which means you need to know which pieces of data are key to your discussion and which ones can be left out. You also need to decide which pieces of data are the most important so they can be given priority in the Results section. Obviously, when you take the time to cleanly organize your data, then you'll have an easier time putting that data on the page.
What to Include
Dissertations
rarely need to include the raw data - you don't want to overwhelm the reader with long lists of meaningless numbers. As the author, it's your responsibility to comb through the data and select the important values and statistics that are necessary to answer your research question. It's important to remember that this includes both the data that supports your hypothesis and any negative findings.
To ensure you don't miss anything, make a list of the key points you plan to make in your discussion along with the data you need to back up those claims. If you have data that doesn't address your research question or that you don't need to make your argument, don't hesitate to leave it out. If you find you do need to include the raw data, it's often best listed in an appendix instead of in the main body of the paper.
How to Organize the Data
The key to a good Results section is to make it easy to read. You want to be able to convey a lot of information in a small amount of space and distill your findings into a few key quotes or graphics. Most results sections will be a mix of text, tables, and figures, but it is usually a good idea to complete the graphics first so you can then build your Results section around them.
You can help your readers move quickly through the material by providing clear subheadings that organize your data around central themes or ideas. For example, if you're research includes surveys, you may include subheadings that address different sample groups or have questions grouped together by concept. If your hypothesis includes several parts, you can organize your results into sections that address those parts separately. Often subheadings are organized around important tables or figures.
No matter what your subheadings are, you'll want to organize your Results section so that the strongest findings are listed first and the weakest findings are left until the end. While we'd like to think that the people reading our work will complete the entire paper, often they will only be skimming for the highlights. By putting your best results first, you create a strong impression on the reader and ensure that they will remember your most important findings.
Start each section with a description of the sample, including sample size and an explanation for missing or excluded data. Next, give any necessary descriptive statistics (i.e., mean, median, frequency, range, etc.), then provide any other statistical analysis you performed (i.e., t test, data transformations, ANOVA, etc.). If you did a qualitative study, you can also include information such as quotes that will be important in your discussion.
Tables and Figures
A well-done table or figure will convey more information in a shorter amount of space then can be done with text, which means that good graphics are key to a clean, concise Results section.
Tables.
Tables are lists of numerical values presented in rows and column that are used to help the reader interpret and classify related pieces of data. Only use a table if you have more information than can easily be handled in the text. A good rule is to never include tables with fewer than nine cells, i.e., if you can fit your data in a table that is smaller than 3 x 3, you can just list that information in the text. In the example below, average students' test scores are given by week for three treatments:
Table 1. Average Student Test Score by Treatment
| | | | | | |
| --- | --- | --- | --- | --- | --- |
| Treatment | Average Test Score Week 1 | Average Test Score Week 2 | Average Test Score Week 3 | Cumulative Test Score Average | Difference from Control |
| 1 - control | 62 | 65 | 61 | 62.67 | N/A |
| 2 - more study time | 66 | 71 | 75 | 70.67 | 12; +6% |
| 3 - less study time | 61 | 58 | 55 | 58 | 4.67; -2.33% |
Figures.
Figures include graphs, charts, pictures, maps, or any other illustration you want to include in your results. Below the figure you should include a brief description. For example, if you include a photograph you should explain what is in the picture and identify its source. Graphs are by far the most common figures in the Results section and are used to show relationships between data.
Fig. 1 Average test scores by week.
Whether you use a table or figure to present your data is up to you. A good rule of thumb is to not use tables when you're trying to show a relationship between sets of values. In the above example, you would use the table if you wanted to discuss the cumulative effects of each treatment, but you'd use the figure if you wanted to show how each treatment varied by week. Also, in order to keep your Results section concise, make sure to never include data more than once. If the information is already presented in a graph, don't include it again in a table and vice versa.
Also note the formatting of the graphics. Every style guide has its own rules for formatting table and figures, but in general tables are number sequentially with the number and title listed above the graphic and any explanatory notes underneath. Figures are also numbered sequentially and separate from tables, with the numbers, titles, and descriptions of figures included below the graphic. In the text, both are referred to by the numbers, for example, "see Table 1 or Fig. 2."
How to Write
The writing in this section should be straight to the point with no bells and whistles. It should be written in the past tense and with as much active voice as possible (although due to the nature of this section, the use of some passive voice is usually acceptable). You can also assume that your readers have an understanding of basic statistics, so there's no need to add explanations for statistical tests or terms you present in your results. If you're using an unusual or new statistical model or method, that information should be included in the
Methodology section
.
Students often feel the need to add introductory or explanatory language to the results, but really all that is needed is a straight-forward recitation of data. For example, this text is too wordy and provides a subjective analysis of the data:
From the table, it can be seen that the second treatment group proved to be the better model for student performance. Students in the first group scored an average of 62 on the test, while those in the second improved to 87, showing that that increased preparation positively impacted test scores.
The text can be rewritten to make it shorter and to get rid of the analysis provided by the author:
Students in the second treatment had higher test scores than those in the control group (Table 1). Students in the control scored an average of 62 on the test, while those in the second treatment scored an average of 87, an improvement of 12.5%.
Remember to keep it short. If your Results section focuses on tables and figures, there's no need to repeat in the text all the information that can be found in the graphics. Instead, you want to pull key data from tables and figures in the text to highlight their importance. You should also never include tables and figures without referring the them in the text. All the figures need context, and while the Results section shouldn't include any interpretation of the data, you at least need to tell the reader what they are looking at and why it was included in the section.
The Results section does not usually need a conclusion. Instead, you can move straight into your
Discussion chapter
.
Jonne Graham
Education in the field of arts and cinema
Writer:
See other articles