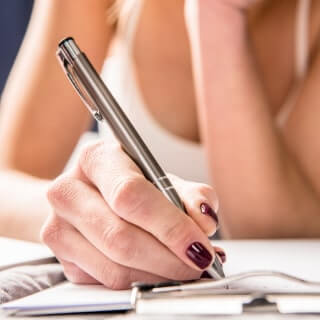 Research Paper Writing: What Is Considered As A Relevant Source And How To Find It
All the rules seem to be continually changing about what are credible sources for research and what are not. It is hard to know, when doing research, where to find the best sources to document any in-depth analysis of a subject. There are several ways in which you can get the information that you need to research any subject, but that does not mean that they all hold the same wealth of validity. There are times when you will need to find varying opinions on a subject which will lead to subjective literature, and times when you will need concrete evidentiary findings. Where you find the information is just as important as the information itself. Although in recent years getting information is easier from remote locations, for some subjects, going to a traditional library may be warranted.
When using the internet you have to be careful
When you use the information found on the internet you have to be very careful. The internet is full of useful information, but it is also plagued by mistruths and falsities. Unfortunately, just about anyone can post to the internet without having the credentials, or the knowledge necessary to do so.
-
If you are going to use sources that are found on the internet you must know the originating source.
A source on the internet can be used exhaustively, which means that it is quoted across many different
articles
. Each time it is used, it can be quoted from a different source.
For example,
if an article uses a source, it cites the source. If then, another article uses it, they may site the source that used the originating one, instead of the actual source itself. Being that there are no governing body for internet information, there are times that a source is not cited, as it should be, at all.
-
If you want to use the internet to do your research, the best place to find credible information is by using journals that are published.
Journal articles will often have abstracts on the internet that will give you an survey of the literature to allow you to discern whether they are useful to you or not. The abstract will give you an analysis of what the article is about, the findings, and the results. Journal articles are credible sources to use as evidence in your
research writing
, and are cited in simple
APA format
, as you would any journal you read.
- Another way to find credible information on the internet is through using literary sites, or library sites. Many schools and colleges will have their own link to library resources. These are useful because they weed through the literature available and only supply you with the sources which have academic validity. To use any college or university library site, you will most likely need to have a log in and password. Colleges reserve their literary sites for students and faculty, so you will need to use your own institution's website. There are other sites which you can pay a fee for use. Many association sites will have their own compilation of literature that needs to be certified through specific guidelines for publication. They are highly credible sources to use. Once you pay for a membership to them you will likewise be given a log in ID and a password for use.
What are the advantages of using internet information?
Although there are many incredulous statements made online and information which has no credible proof, there are some advantages to getting information on the internet. Often times the internet will have current information that will not be found in traditional published articles. Because of the scrutiny of publication, the process takes time for approval. The information contained within, therefore, may not be the most current available. Doing a search of the information on the internet is a good starting point to finding the recent research on any subject. From the results of the search, you can extrapolate to find the most relevant information for your needs. Like playing operator, one source leads to another and so on.
Advantages of using internet:
you will get varying opinions on a subject
If you have some academic leeway in your research, or need opinion pieces, they can be a good source to give you many different points of view.
you will get the links to further information on your subject.
Whether it will be credible enough to use as a cited works in your paper or not, sometimes it is just worth the read to add more confidence to your point of view.
There are some authors who will never reach the journal publications or the library. Self publishing has become more popular over the past couple of years. Those who do online publishing, or self publishing, will never make it to the library shelves. It does not mean that there work is any less credible, it just means that they chose a different avenue to display their works. If you discount the internet for your research, and restrict your research to traditional library books, you will be missing out on a wealth of information and sometimes the most current research findings available.
Don't stop till you find the right sources for your paper
Finding relevant and credible sources to do research is both easier, and abundant, but at the same time risky. The internet has brought to the average student the ability to view hundreds of sources with the click of a button. Unfortunately, many things that are found on the internet are not credible, nor correct. Anyone intending to use the information from the internet needs to proceed cautiously and chase down the original source before using it. Being both a blessing and a curse, it can supply the student with more data than they can possibly read, but also with everything they need to become expert on any subject. Using the internet is a viable alternative to traditional ways of researching a topic, but the value of frequenting a good old fashioned library should never be discounted.
Martha Buckly
Writer:
See other articles