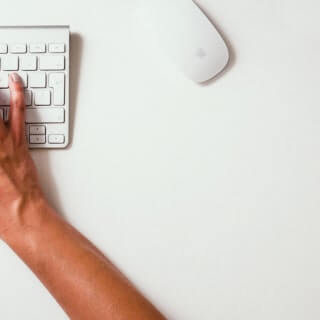 Preliminary Phase in Essay Writing
Artists tend to pretend that everything is a matter of afflatus. The Latin term was coined by Cicero, the legendary Roman orator, who used it as a synonym for divine inspiration or wind that would blow upon or be breathed into artists. And we have no reason to dispute that. But from painting to sculpting to writing, most creative endeavors involve a clear and finite process, i.e., steps that must be adhered to, almost mechanically.
Yes,
writing an essay
is a procedure. It's like rebuilding a carburetor, which requires a number of vital steps. The first and obviously most important preliminary phase is to remove the carburetor from the manifold. Now, if you were to skip this step, one of the jets could drop down into the manifold and get lost in the head. Not only would this result in costly future repairs, it would make your job a whole heck of a lot harder.
Writing a good essay requires a number of essential steps, most of which should be followed as closely as an auto mechanic must handle basic, pedestrian repairs. The preliminary phrase often includes an awful lot of research. This depends, of course, on whether or not the topic is assigned or unassigned. Expect to perform quite a few more searches if the topic is open-ended.
Initial phase
There are no set of rules or standards when it comes to the early stages of essay writing. So, we'll just have to use our judgment. At the very least, the first stages should include research, analysis, brainstorming, a thesis statement,
an outline
, and
an introduction
. Let us take a moment to review each stage individually.
Research
No matter what your position, a writer must familiarize himself with his chosen or assigned topic. He doesn't have to become an expert, for that is almost impossible when a deadline is in place, but he should acquire a number of helpful resources and take copious notes that can be attributed to luminaries in the field. In other words, it is often better to quote Shakespeare than a minor playwright few readers would know.
In the information age, the internet is most powerful research tool we have at our disposal. Just about anything you want to know can be located with a simple web search. With that said, the internet is rife with false or inaccurate information that has not been verified by experts in a given field. It is for this reason that students should do the lion's share of their research on academic databases that have impeccable reputations for scholarly integrity.
Analysis
After all of your research is done, you should have a firm enough grasp on the subject to begin analyzing the arguments the authors made. You will soon discover that all effective papers make clearly defined claims that are supported with irrefutable evidence. But even good essays have their strengths and weakness, most of which are based on logic. As you read, take note of them. Learning
how to write an essay
by reading the work of others is an invaluable skill.
Brainstorming
One effective way to determine the direction your essay will take is to ask a handful of questions and attempt to answer them with your own original insights. It may not be easy, because it requires thinking and creativity, but brainstorming can help you develop your thesis statement.
Thesis
Select the best question and answer pair of the bunch and pen a single sentence that lets your readers know where your paper is headed and why. Because it states your main point that will serve as a guide to your essay, it is virtually impossible to
write a good essay
without one. The sentence should be clear and concise or your work will not stand up to criticism.
Outline
The more experienced an essayist the more likely he is to use a detailed outline to map out the order and structure of his arguments. By comparison, inexperienced students sometimes skip this step because they think it they can do without it or that an outline might make their papers sound stolid or dull. But what they fail to consider is that essays are not works of fiction, they are supposed to be orderly and structured, since that is how a thesis is proven. Not with passion but with evidence and facts arranged in the right order.
Furthermore, an outline only takes a few minutes to compose. Start with concise one-line sentences that describe the top of each paragraph then use bullet points to briefly delineate what they will contain. Play with the order of these paragraphs and try to save your stronger arguments for the end, since that is what your readers will best remember.
Introduction
The first paragraph is arguably the most important part of your essay. This is where you will either pique the reader's interest or lose it. A brilliant first line will almost ensure that the reader will at least complete the first paragraph. Then you can set up the issue and end the paragraph with your thesis sentence.
Paragraphs
A well composed paragraph focuses on a single idea that is used to support your thesis. Each paragraph should contain a topic sentence that is can be convincingly proven with facts and evidence. Do not include personal opinions or speculations or quotes that are in any way ambiguous or unclear.
Conclusion
A good conclusion can make or break your entire essay. This is the paragraph where you briefly reiterate the major points of your argument and then make a graceful exit. One effective way to close your paper after you have summed things up is to include a famous quote that supports your thesis sentence.
Proofread
Of course, no paper would be complete without a proper polishing. Make certain that the grammar is correct, the sentences flow, and the tone is spot on. It might be a tedious task, but you should always
proofread your paper
until it reads exactly as you want it to sound. That may mean you have read over it several times, but it should improve your paper with each reading.