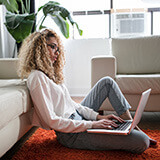 Literature review chapter writing - how to format it and what should be the order of the sources used
The literature review, common to coursework found in both the humanities and social sciences, may be prepared as a stand-alone document or as a portion of a larger document such as a
dissertation
or research proposal. When written as a separate chapter the literature review may still be considerable in length (based on the total size of the paper) and is generally in place to defend or justify a particular research endeavor.
the research in a particular field is necessary and how it would aid and build upon the research that is currently available.
Formatting your review
The beginning process of the literature review is pretty straightforward and generally begins with identifying relevant sources for a topic and then carefully reviewing each one. But the remaining steps, such as organizing gathered information and presenting it in a logical, coherent format (that supports the thesis statement) is usually where things get a little fuzzy.
So how exactly should you go about formatting your literature review?
Though there are different approaches to
writing the literature review
(some more specific to certain disciplines than others) essentially your review will be formatted based on the organizational approach that is best suited for your sources. For example, considering the notes that you have taken on each source, you may conclude that the best format may be either chronological, by theory, process, model etc.; all depending on the prominent patterns and themes presented in each work.
*In most cases the formatting stage comes at the very end (when much of the work is already done), but for the purposes of the literature review the steps of formatting should begin a bit earlier; during the notetaking stages of research.
Step 1: Get organized
As you take notes on each source you may find it helpful to
create a chart
or table to help you sort through all of the collected data. This process can begin as soon as you are able to determine a type of pattern or organizational method present in the literature. So for instance, if you start to see that things on this topic are organized by theory, you may want to create a chart accordingly. Or even if you don't notice anything right away you still may want to consider utilizing some type of graphic organizer later on down the line.
Step 2: Synthesize; don't just summarize
The main difference between synthesizing and summarizing is usually made apparent when looking at the paper as a whole, rather than in chunks and pieces. The idea is that, when you merely summarize a source you force it into isolation, separating it from other relevant sources and fail to indicate how it is actually part of a greater scheme (or interconnected with other concepts and ideas). With synthesizing you're able to properly fuse sources and have a better chance at effectively presenting your main argument.
And if you're still having trouble hashing out the difference between synthesizing and summarizing, consider this;
When synthesizing your information it's important to first think of things on a macro level (by envisioning the 'big' picture, or exactly what message you want the review to convey) and then to think and prepare things on a micro level (as if each source is the individual piece to a puzzle).
A few other things to keep in mind when putting everything together
If the purpose of your literature review is to justify your own research, then your argument should be carefully built around this (each discussion of a source leads the reader one step closer to realizing why your research is needed)
Always mention the groundbreakers or major players in your field or discipline (i.e. researchers or scholars that have made a significant impact in the literature) to help illustrate your understanding of the research that has been conducted thus far
Write as if you are holding your reader's hand and be sure to include guiding sentences in different places within each paragraph. Connect each source to the other and provide transition sentences to ensure coherence and unity throughout
Next, is there a set method for ordering sources when synthesizing?
As you discuss each source, the order that you choose to place them in should be in accordance with the point you are attempting to make or the 'picture' you are trying to paint. This may simply require first categorizing your sources under appropriate title headings and then placing them in an order that will make sense for each paragraph. Which is usually going from the broad to the specific.
For instance, you may begin writing about more general theories, models, or ideas, and then work your way down to the more detailed ones; this should provide you with a common ground to work with before addressing complicated issues.
Step 3: Spend time crafting your conclusion
Lastly, unlike in other
essays
or writings where the conclusion may not appear to play a very significant role, in the literature review the conclusion should be seamlessly connected to the rest of the essay. Because as you develop it you are also bringing your reader to a final concluding point regarding your sources, rather than simply reflecting or restating what was already mentioned. In other words, your review should be somewhat of an extension of your argument, ending with why your research is necessary, how it fills a gap in the current research, and similarly how the information presented supports your initial thesis statement.
*A more traditional ending may also be considered for stand-alone literature reviews. This includes restating the thesis, summing up the the major sources mentioned, addressing any problems or flaws in the research, and connecting or extending the specific subject matter to a larger area of thought. And though this may be more suitable for reviews that are not connected to a larger paper, some of this information can also be easily incorporated into a literature review chapter of a thesis or dissertation.
Martha Buckly
Writer:
See other articles