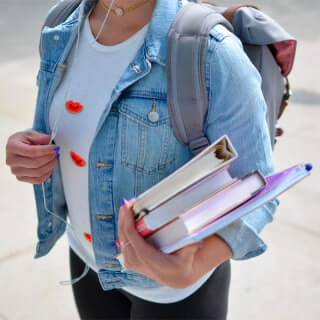 How to get an A grade for an essay?
At the end of any course and often during the academic year all the students should complete special assignments, which will help to check their skills and knowledge. In this case an
essay
presents itself one of the most creative and at the same time challenging tasks as it requires not only the student's writing practice, but also his ability to follow the strict requirements.
Still, there are many tips, which you can use, to get an excellent grade. By knowing them, any student can write such an essay, which teachers will estimate at the true worth. Do you want to know them? Just keep reading!
What does the task "essay" imply?
The first important question is what essay means. At first glance, the answer may seem obvious, but as a matter of fact only few students are aware of peculiarities of this academic writing. That's why there are always so many mistakes concerning the wrong notion of the task.
So, let's start from the meaning of this assignment. An essay presents itself a piece of paperwork in which the author expresses his opinion on some event or topic. It doesn't refer to a fiction, as many students think; on the contrary, it can be characterized as a non-fiction written paper, which requires subjective proof. What's more, there are
different kinds of this type of paperwork
: argumentative, persuasive, critical, informational, and so on. Teachers usually explain which type of essay they imply.
The structure of an essay
The second important feature is the structure. In this case all the essays have one and the same structure. They consist of:
Introduction. Here you explain the topic of your paperwork and point out the main goal of it.
Body. Here you should write the content and formulate your idea of the subject given. It is the section in which you can express everything you think worth mentioning.
Conclusion. In this part you should draw a conclusion by summarizing all your arguments.
Important tips to follow
An essay must be written on a topic you are perfectly familiar with. Actually it is one of the most significant tips to follow. First of all, if you decide to do a task on a subject you are not so good at, you are in danger of writing nonsense. However strange it sounds, this mistake is rather common. Secondly, if you choose unknown topic, you will have to spend a lot of time on searching the material. As a result, you won't have enough time to write and check your paper in the proper way.
The second tip is to formulate a specific aim of your essay. Unfortunately, there are not so many topics, which are really worth talking about, therefore many of them repeat from time to time. So, if you want to study something original and unique, just formulate the intention in your own way. One more helpful advice here is to find some other examples of essays on your subject in order to avoid the repetitions of ideas.
Many students, who have already got their A grades for essays, advice to write an outline for your paperwork. To tell the truth, it really works because a well-planned paper excludes any chance of missing the significant points. So, if you have a strict vision of your future essay, it won't be difficult for you to present all your thoughts on paper.
To add to it, you should always pay attention to all the instructions of your teacher since carelessness may cause a lot of problems. So, read everything very intently, and after writing your essay check everything according to these requirements. In this case you won't lose sight of something essential.
Many students neglect such an important thing as rereading. Unfortunately, you could hardly find any person, who is able to write without any misprints or errors, but you can always correct everything several times and even look the word up in a dictionary. One more helpful advice here is to consult some grammar and punctuation rules to get rid of any errors at all.
To add to it, you should always be confident in the audience of your essay. If you are given a task to write it in an entertaining way, of course, you can use some jokes and deviate from strict rules of essay writing. On the contrary, if your paperwork must be argumentative or critical, breach of instructions can cause serious problems and even unsatisfactory mark.
Important aspects to avoid in your essay
Teachers provide you with instructions not of their own free will. They do want to explain you the main peculiarities of this written paper, that's why you should follow the instructions and the outline.
One more thing you should avoid is
grammatical mistakes
. Even if your essay will have brilliant ideas and will be written according to all the requirements, mistakes can spoil the impression of your paperwork. So, be attentive!
Nowadays there is one popular tendency in essay writing - it is the usage of hyperbolic language. Usually it happens when students can't up make up some good arguments and simply try to improve their paper by using exaggerated descriptions. This decision can play a spiteful joke with them.
You should avoid the diffused ideas and descriptions. In case if you have already pointed out a great idea, don't digress from it because the impression of your work will be marred. Only the strict adherence to the presented intention can give you an A grade.
Make sure that all the ideas presented correspond to your topic. This mistake is widely distributed, what is explained by student's wish to show all his knowledge. In fact, it won't be a good distinction of your essay; it will be your inexcusable omission.
Conclusion
If you follow all the rules and instructions mentioned above, you will have every prospect of an A grade for your essay. But if you still hesitate that it's possible to complete this task yourself, you can render a help of essay experts at BestCustomWriting.com! Our specialists can boast of a great experience and knowledge in writing these papers so that your excellent grade and appreciation of your teachers are assured! Don't hesitate to contact us as we are here to give a timely and professional help!