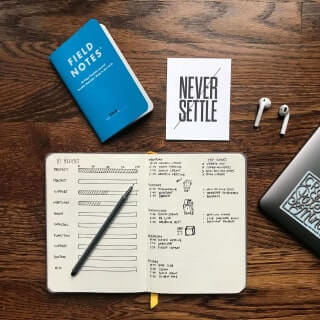 Dissertation on Shakespeare: literature review chapter writing tips
The
literature review chapter
plays a tremendous role in the formulation and publication of any dissertation. Primarily, it addresses many demanding questions about your topic, your research question, and the overall significance of your study. Questions such as,
Who are the experts in this field that you are covering? What did they say about the topic? Why is your research needed? How does it fit into everything else?
-these and many other concerns can all be addressed in a thorough and comprehensive literature review.
Likewise, when
writing a dissertation
that approaches Shakespearean content, the literature review is just as relevant, or even more so, than any other review for the sciences, for example. This is due to much of the emphasis placed on his text in English literature and the many pieces of work available addressing key textual arguments and concerns. Overall a very sharp eye and precise research methodology is needed to clearly position your research amongst other Shakespearean research as well as clearly identify a new or unique contribution to the discourse on the subject.
The literature review process
To best understand the literature review, one can separate it into two distinct phases.
First phase
Before you begin anything you need to acquaint yourself with the literature to redefine your thesis and research question and identify exactly what you'll be contributing to the field with your own unique research.
Second phase
This is when you're actually drafting your paper and you refer to the literature as a reference point to compare your research findings with similar ones (for instance if another author recognized the same psychological conflicts present with Hamlet as you recognized) as well as rely on previous interpretations of theories and other concepts and ideas to further support and develop your argument.
*Also a third phase may be considered the 'keeping current' literature review phase
This is very important for students that plan on working on their thesis for quite sometime. Though maybe not so relevant to Shakespearean literature (as it is very old!) some instances may require students to alter their literature review based on new or more current research on the topic.
(The three phases mentioned are courtesy of the University of Leicester)
For the first phase of the literature review, before being able to sift through sources, a bit of focus needs to be made in order to identify the most appropriate sources to use at the beginning stages of the research process.
What sources do I need?
In constructing your work on Shakespeare your topic will likely fall under two main categories;
analyzation of Shakespeare's works (i.e. a specific character or element of a play or poem or the use of literary elements such as symbolism and foreshadowing)
analyzation of some aspect of his personal life (biography), role as writer, or position in time and connection to similar works (such as those written during the Elizabethan period and the Renaissance era).
*Please note that literature is very contextual; and almost always needs to be placed in a historical context as well genre and subject categories. For instance, how does a particular play stack up to other tragedies written at the same time?
Lastly, when looking to obtain specific sources, regardless of what category your topic falls under, you will likely find them to be either;
Typical sources:
Published works-books, ebooks, journal articles
Other dissertations on Shakespeare
Amateur critiques, reviews, essays
*Please note that bibliographies and reference list are also excellent means of obtaining reliable sources and connecting you to relevant, authoritative, titles on your topic of interest. Frequently check the back of a work to find new sources to explore.
In your research you'll find that the first category of sources (published works) will contain many Shakespeare criticism books such as The World as a Stage by Bill Bryson or Shakespeare in Prospective by Roger Sales. As well as considerable evaluations and analysis of various characters, literary elements, and arguments related to the manifestation of particular concepts and theories.
In addition to any famous
criticism books
that a student may come across, another very important point is to obtain books that highlight significant and applicable theories. These theories need not be literature theories per se, but can also be related to other disciplines, specifically those in psychology and sociology that address humanistic interest and concerns.
*You may find them very useful in dissertations that address character analysis.
Structuring tips
Finally when you've read what is necessary to provide yourself with a firm grounding, you will want to consider the format and structure of your review. A literature review involves critically analyzing the literature on a
specific topic
but also demonstrates the unification and connection of concepts and ideas. When constructing a literature review students must pay close attention to positioning their own original research amongst the researched data and make sure that the distinction is clear. This is very important with regards to examination because obscurity in this area may result in poor markings during a review. All of the sources presented need to be connected to your overall work-and this is done by clarifying their position and significance in the aggregated discourse on the topic.
Along with this, proper organization is also important. Suggested means of organizing a literature review are detailed below. Its important to note that this is only a sample and that the structure of the literature review is largely based on the writer's preferences. The important point is that the student critically analyze the sources mentioned and not merely list them as in a work cited page.
Ways of organizing your review
Based on selected theories (meaning that you would group articles connected to one particular theory altogether)
According to your hypothesis or thesis statement (one section showing literature that support and another section showing a negation of it)
Based on a unifying theme (for instance, group all sources that examine parent-child relationships, and all that examine masculinity etc.)
In chronological order (this can be helpful for dissertation topics that deal with the development of a particular idea or concept over time for example).
Another means of discovering an organizational style is to simply see where the literature takes you. In your research and evaluation of relevant concepts and theories you'll undoubtedly unearth a particular pattern or commonality to certain references. Organize your literature review around those particular patterns and commonalities while employing logic and coherence as well as providing a clear rationale for your studies.