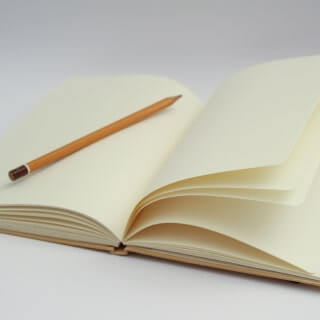 College paper writing for a Literature class
Whether you have genuine love for literature or are barely making it through the various texts, a
college literature paper
may seem a little difficult to jumpstart initially. Even if a text interest you, or you have many ideas to put down on paper, it could be that you just don't know how to start.
Well a good starting point for any piece of literature is purpose. Why are you writing? What exactly do you aim to establish in your paper? What are your goals and objectives? And though you may not know how to answer these questions right off the bat, you can get to them quickly by first gaining a better understanding of what it is you are being asked to do.
Writing for literature courses
In general, when it comes to literature courses, your writing assignments will either fall under the research paper category or the analysis paper category. Though in essence, a
literature research paper
is comprised primarily of analysis, it separates itself from a common analysis paper or essay in (a) the amount of research and effort that is put into it, (b) along with the paper length requirements that are usually in place.
The literary analysis paper is usually a more general assignment that focuses on one main point of discussion, such as the evidence of a particular theme being exhibited throughout a story or poem, or analyzing unique attributes and representations of a particular character and so on. Though both assignments work to examine or interpret an author's work using textual evidence and a well-planned course of action.
So how do you jump start this course of action? Well the first step would be to choose a text to analyze.
Crafting your literary analysis
Step 1: Choose a piece of literature to analyze
Depending on the page length requirements and time allotment of your assignment, you will want to be careful in selecting a piece of literature that will work best for you and the assignment. Ideally the text should be of some interest (to keep you engaged throughout the process) and contain well-developed components to simplify your job of selecting a specific topic.
Lastly, you should also limit how much text you intend to cover. A poem or short story is fine, but a large work such as a book or something similar to it is not recommended. Instead, if you would to work with a larger piece, select a small portion of it only (such as a chapter or even a few passages).
Step 2: Read it one, two or three times and take lots of notes
Your comprehension of the text is, in many respects, the foundation of your paper. So proper understanding is essential. This is why its important to read the text as many times as necessary before attempting to interpret its meaning. And in addition to re-reading for a 'deeper understanding' you may also need to reread to make sure you've grasped the face value of the text; meaning its literal intent (ex. things written in Old English may be hard for some). Though if you can, for instance, summarize or paraphrase the work in your own words, and speak freely to others about the events or developments that occurred, then this is usually an indication of some level of comprehension.
Secondly, take lots of notes as you read; each time around. This will hopefully ensure that you record all of your reactions and responses to the text. These side notes and ramblings will likely initiate further discussion and interpretation; giving you a grounding for your essay. Since literary analysis is based mainly on interpretation rather than summarization. Its important for you to treat you responses like unmarked boxes-look to each of them to see if there is anything valuable inside or a point worth expounding upon.
Step 3: Organize your notes and figure out exactly what you will write about
This is usually the most difficult step in the
writing process
-
choosing a topic
. In most cases, for a literature paper, your professor will prefer that you select your own ideas for analysis, which usually can't be done until you read through the text as well as your notes.
So what should you be looking for in your notes? Some suggestions include...
any patterns or recurring thoughts and ideas
compelling observations; ones that really stand out
issues or problems you encountered with the text
In addition to these points you may also want to consider approaching the text as you would a
book critique
or review; by identifying the author's purpose or objective and evaluating how well they satisfied that purpose or objective. Likewise, an analysis of key literary elements is also another route to pursue as well. If you are unsure as to which examples of literary devices or elements are present in the work, you can do a quick review of definitions or look for other analyses written about the text (if available).
Step 4: Develop a preliminary thesis statement
Most thesis statements will change as your paper develops. Coming up with a preliminary one right away will provide you with more focus and precision in your writing; and hopefully save a lot of valuable time. A thesis statement should illustrate what you will cover in your paper and work to argue or prove a particular point, or similarly provide an answer to a research question. Your thesis statement should not simply restate the obvious, but should really work towards something.
So for instance, rather than saying "A major theme of this story is steadfastness in times of adversity", instead say "The theme of steadfastness in times of adversity is exhibited in the selection by....."and go on to list how it is illustrated in the story.
With a few simple adjustments you can take a general observation and make it into a workable thesis statement by setting out to prove or accomplish something.
Step 5: Compose your first draft
Now that you have a direction to take your paper in you can begin formulating your first draft. It may be helpful to start by managing your thoughts with a simple outline. Rather than working around the structure of the story, poem, or text, you can plan your paper based on your own organizational method or whatever logical course works best for you.
Lastly when writing you'll notice that textual evidence will play a big part in your analysis of the text. There are several methods of citing evidence in your paper, a short list is provided below.
Different methods of providing textual support:
summary
paraphrase
direct quotation
example or illustration
Knowing when and how to use each one of these is the key to a successful paper. Keep in mind that not every point needs a direct quotation and not every issue need be paraphrased. Strategically placed quotes-a limited amount in only the most effective places- along with carefully selected examples and illustrations (all properly discussed and analyzed) are two great examples of how textual supports are to be utilized in a successful literature paper.
Martha Buckly
Writer:
See other articles