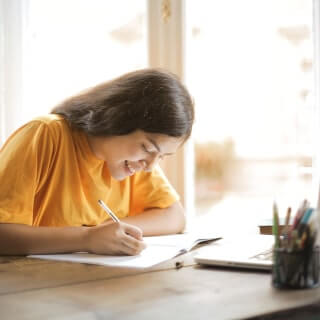 Case study help: how to analyze the case and write a report
What is a case study?
Case studies
are common to many fields of study such as sociology, business management, law, medicine, nursing and archeology. The formulation of a case report or case study varies slightly depending on the goal of the report as well as the general format for the discipline that it caters. For fields such as law, for instance, the case report invites students to examine realistic scenarios that allow them to properly connect theory to practice. Similarly, business case studies are heavily used as learning tools in classrooms as well; students can benefit from the detailed analysis of different businesses and gain a proper understanding of the results and outcomes of management decisions. Overall, the goal of these reports is to provide solutions and recommendations to posed problems whether they are legal concerns or corporate structural deficiencies.
Additionally, another form of the case study can be seen within the medical field.
Medical case reports
, for instance, are more descriptive in nature-rather than trying to find solutions or involve students in 'detective work' these reports are generally an analysis of rare or unique medical cases. They are often published in journals and considered a means of communication between medical professionals, students, and other interested parties.
A blanket definition to satisfy various disciplines would be simply to see the case report as an investigative analysis of an event, entity, person, or group. As with the life sciences for example, case studies in this field usually involve explaining why a particular result occurred or the cause of a certain outcome by examining a group of people or an event.
*For instance, a group of 15 survivors of domestic violence, that made the decision to stay with their abusers, despite the harm they experienced, may be selected for a study on the cause or reason behind their decision.The data for this study could be collected by interviewing participants followed by an analysis using a set of criteria predetermined by the investigator.
Analyzing your case
Analyses and evaluations tend to go hand in hand though the two play very different roles in relation to collected data. Generally an analysis occurs first, in which data is interpreted and examined on the surface level, and then the evaluation takes place in which a judgment or claim is made based on those interpretations and conclusions. Depending on your discipline, your case may be analyzed in a few different ways. Though generally all types of analysis involve either providing a detailed description (of a real-life example for instance) or explaining causation (as in the example of the domestic violence survivors). In both situations the objective is to break down the presented information by interpreting it and identifying its key components.
So what exactly should I analyze?
*To provide a concrete example of case analysis a sample has been provided below.This sample is modeled after a business case report, though the outline and instructions provided can apply to additional fields as well.
Case studies are very common in business management courses and
help students
to better understand the functions and operations of a business as well as how to solve proposed management problems. When analyzing a business case, after studying the case in detail and knowing all the pertinent information about the company, you can then begin looking at and expanding on a few key components.
Provide a closer look at individuals; for instance, major decision makers, managers and employees
Explain the company's financial position and where they stand in the industry as well as compared to the competition
Identify the company's strong points and detail any beneficial business practices or strategies
Identify the company's weaknesses and any faulty business practices or strategies
Share relevant business concepts or theories (for a class make sure these connect to previous lessons)
Include any financial documents, charts, or graphs to enhance your presentation of data
Writing the report
The format of a
business case report
may vary depending on the requirements of your instructor or any other guidelines you may encounter. Generally a case report has a simple setup including an abstract (optional), introduction, analysis, discussion and conclusion. A basic outline may be constructed as follows;
Introduction
Briefly inform readers of the main issues you will address as well as provide them with enough background information to understand and comprehend the case. Here are some basic tips for the introduction;
Provide background information on the company you will be analyzing such as their industry, services, target population, etc.
Provide a thesis statement indicating the purpose of the study and its main objectives
Clearly define the issues or problems that will be analyzed and any applicable business concepts or theories
Share a general statement of the findings
*Note that the information here is very similar to that which you will find in an abstract. Abstracts are optional but beneficial as they offer a more formal and comprehensive way of briefing your reader on the material to be covered. From your abstract the reader can then decide whether or not the case is something worth reviewing.
Analysis
Your analysis along with your discussion is the main body of your report and should include an interpretation of your findings.
*Please see the previous section on analyzing business cases for more information.
Discussion
In this section you'll want to provide a proper evaluation of each problem that the company is experiencing by making a definitive statement regarding each and then giving plausible solutions to address them. Remember to...
Provide an overview of the presented problems
Provide one or two possible solutions for each
Evaluate your solutions and discuss their benefits and drawbacks as well as how or whether not the solutions can be successfully implemented by management
Conclusion/Recommendations
In your conclusion you should take your reader back to the original purpose of the case study and summarize your findings, analysis, discussion as well as any important theoretical implications that should be considered. After providing a general conclusion then make a final recommendation by choosing one of the solutions analyzed and provide a defense as to why this is the most appropriate course of action to be taken. With your recommendation you should also provide as much detail as warranted such as how the solution will be carried out, by whom, any outside consultations that would be needed, etc.
References and appendices should also be included at the end of the report
For other similar fields such as law, the case report follows an analogous order in that the objective is to identify the problem, examine it, and provide applicable laws to address it. Likewise for more descriptive reports such as medical cases, you'll need to provide more detailed information regarding the problem (i.e. the medical condition, patient history etc.) as well as a brief
literature review
exploring what has been done and stated regarding the particular condition being investigated. And as you can see case reporting structures definitely differ across disciplines; the above example is simply one common method of construction to be implemented.