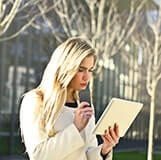 Book critique writing: how to analyze a book by Shakespeare
A
book critique
is a careful analysis of an author's work. The analysis may be written for several reasons-some of these include; providing some discourse on a topic, ensuing a scholarly debate, and evaluating the quality and credibility of a writer. Usually with regards to the last reason, students will often evaluate academic or profession-related books to specifically consider whether or not the book significantly contributes to the field, is logically organized, sufficiently developed, and makes use of reliable sources.
Yet when referring to famous authors such as Shakespeare (of whose credibility as a writer has been verified by many people over the ages), the intent is usually to add to an ongoing conversation on a particular piece of work or spark new and interesting ideas-all with the aim of improving the comprehension of the text.
Analyzing Shakespeare's plays
The majority of Shakespeare's popular works (excluding his sonnets) are his major plays such as Hamlet, Macbeth and King Lear. When it comes to plays, if only critiquing the text, rather than the performance, the critique remains relatively the same as that of a typical book. Just like a novel you would evaluate issues related to plot formation, character development, literary devices and so on.
Other issues to consider are specific character critics as seen in Caesar's Reviving Blood by Peter Leihart about the character in the play Julius Caesar or interesting concepts and connecting theories as seen in the critique Honorable Men: Militancy and Masculinity in Julius Caesar by Eugene Giddens. In these above examples you can discern simply from the titles of the works that they are analytical in nature, paying careful attention to nuances or alternative understandings and interpretations of the literature.
Choosing a topic
In most instances, when there is a variety of literature available, as in the case with Shakespearean literature, many students or writers will select thought-provoking concepts, theories, characters, messages or ideas and cite several of the author's works as evidence. But in other cases when a critique is restricted to one book or one play (perhaps for a class) then the critique would only concentrate on elements of that particular play and not perform a cross-textual connection of several works.
*Below you will find a
sample book critique
outline for the
Tragedy of King Lear
. This is simply a suggested outline and by no means a standard to be used exclusively. Details of each section have also been provided.
Writing the outline-Sample for The Tragedy of King Lear
I. Introduction
Basic title information: The Tragedy of King Lear by William Shakespeare. A play in the tragedy genre written in England in the early 1600's. First published in 1623 by John Heminge and Henry Condell.
Brief background on Shakespeare: The author is a world renowned poet and playwright with over 100 contributions to English literature. Shakespeare was born in the 1500's and was a native of England, where he also died at the age of 53 in 1616. He was not only a writer but also a father and husband-and though made popular during his own day, Shakespeare received most of his notary after his death as he became very popular during the 19th century.
The main subject, theme and plot of the book: King Lear of Britain and the events leading to his tragic death. Some considerable themes include power, parent-child relationships, and redemption. The main plot of the book is that the king wants to leave his estate to his daughters so he puts them through a test, one fails while the other two pass. Therefore he foolishly leaves it to them. He learns that the love that his first two daughters portray is false and that the youngest one that failed the test, is the one that truly cares for him.
Shakespeare's thesis: Actions ruled by emotions coupled with troubling familial dynamics result in harsh, tragic consequences for all the unfortunate players.
The thesis of the critique: Shakespeare demonstrates keen and precise elements of foreshadowing to enrich plot development as well as build suspense and dramatization.
II. Body
Brief summary of the play:
The Tragedy of King Lear, often simply known as King Lear, is one of Shakespeare's several tragedies and is centered around the protagonist King Lear of Britain. The king is driven mad by the betrayal of his daughters Goneril and Reagan and tragically collapses at the end of the play. The women mentioned along with Edmund (the bastard son of the character Gloucestor) are considered to be the protagonist of the play. The plot begins as the King disposes of his estate between his daughters Goneril and Reagan who only pretend to love their father when in fact it is Cordelia who has a sincere love for her father. Other simultaneous events are the plots of Edmund who tricks his father into thinking that his brother who is the inheritor of his father's possessions (and of legitimate birth) is plotting to kill him. His brother Edgar, then goes into hiding in the guise of someone else due to this false accusation. At the end of the play many plots are foiled resulting in the deaths of several characters including King Lear, his daughters and the brothers Edmund and Edgar.
Shakespeares methodology: Shakespeare's playwriting methodology is not widely known. Some speculations for this play indicate that he may have been influenced by the real account of Cordell Annesley in defense of her father's sanity in the publication of Leir in the 1600's as well as a book called The Faerie Queene by Edmund Spenser.
Analysis: Elements of foreshadowing


Point 1

In the beginning of the play the sisters Reagan and Goneril plot on their father which foreshadows their latter deception, cruelty and betrayal.

Point 2

Kent's referring to King Lear as "my liege" initially and then later only as "Lear" or "old man" hints to the eventual deterioration of Lear's kingship.

Point 3

Shakespeare paints a scene of King Lear cursing the weather. This scene foreshadows what is to come to-his bitter end.
*Note: Each point of analysis should be further interpreted for meaning, properly evaluated, and then connected to the other points of the paper and thesis statement. Also exact quotations from the text should be referenced.
III. Conclusion
Foreshadowing is a primary tool used to enhance literary works. Though some of his techniques are exaggerated and cliche, overall Shakespeare's foreshadowing techniques intensify the play's excitement and add to its overall tension and intrigue.
Final tips
Undoubtedly, one of the most significant parts of a work is the formulation of a convincing argument. People pick up a critique, in most cases, to obtain a fresh insightful look into a famous or not-so-famous piece of writing. In order to provide this, a critic's argument should cite clear evidence to support claims and share something compelling that may even encourage a second reading or a contribution to the discourse connected to the title. In summary, the three major points of argument that need to be adhered to are; (a) clear indications of areas of that will be addressed (this may be one or more interesting points) (b) supportive evidence from the text (c) intriguing connections to theory or underlying themes and concepts (d) unification of all statements to the main
thesis of the critique
.