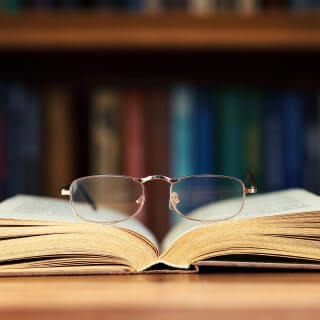 Book critique help: writing tips with a sample outline
A book critique involves the careful analysis of an author's work to produce a comprehensive evaluation that not only informs the reader of the merit and quality of a book but also of the author's ability to adequately relay and accomplish the purpose of the selection. There are several things to consider when constructing a book critique. Key issues to be mindful of are providing clear judgments with supportive evidences as well as properly analyzing an author's writing style and technique.
In preparation for
writing a book critique
there are a few general steps that can be taken to ease the formulation of arguments and evidences.
Preparation tips
Read the book once or twice (depending on size) and take notes as you read
Identify the author's main objective or thesis statement
Make a special point to record your impressions of the book right after reading for the first time
Develop a preliminary argument including points to evaluate the author on
Create a detailed outline
To help illustrate one of the more difficult steps of prewriting and drafting, devising a decisive outline, a sample outline of a book critique for Kaffir Boy by Mark Mathabane is detailed below. The outline is itemized, providing samples of what each section should include along with writing tips and clues.
Introduction
Bibliographical Information: Kaffir Boy by Mark Mathabane, published in 1986 in print edition by Macmillion Publishers
Genre: Autobiography
Background Information on the Author: The author, Mark Mathabane, is a native of Alexandra, South Africa and a survivor of the South African apartheid. Mathabane was born in 1960 at the height of the suffering that resulted from apartheid and endured, along with his family, many hardships related to racial segregation. After publishing Kaffir Boy which received many awards and became a nationwide bestseller, Mathabane went on to author several other books relating to the experiences of other apartheid survivors as well as other aspects of his life such as his college years and marriage.
Subject & Theme: South African apartheid, racial segregation, fighting against the odds, abuse of the white minority government on the black majority population, lack of equal opportunity, the benefits of education
Author's Thesis: (the author's main idea or message) Your circumstances do not define you. A person is not limited to what others think about them or to the harm that others inflict upon them.
General Commentary: (reveal to the reader the direction you will be taking in your discussion)Kaffir Boy resembles many other accomplished autobiographies in style and presentation and was especially coined as a literary treasure due to its rare insider's look into the harsh realities of South African apartheid. Outside of the gravity of the subject matter, which can be shocking at times, due to graphic scenes, Mathabane's use of literary devices such as symbolism, imagery, and allegory are strong and clear throughout his book and are major reasons behind its appraisal in the literary community.
Body
Paragraph 1-Synopsis (give a short summary of the book)

Kaffir Boy is the story of the author's childhood and teenage years in South Africa during apartheid. Mathabane along with his family suffered severly due to the abuse of the bigoted ruling authority. As blacks, the family was treated as the lowliest in society with horrible living conditions including no running water, sewage, and electricity. Food was also very scarce and Mathabane along with his family would often go hungry. Mathabane also experienced troubles due to his father's addictions and the fear of police brutality along with harsh street life. Things began to change for Mathabane as his educational accomplishments increased as well as his athletic merit. As evidence of this, the book ends with the author's new life in America after he receives a tennis scholarship at Limestone College in South Carolina (US).

Paragraph 2-Present the author's methodology

The author addresses a deep and troubling political problem in place which was the racial segregation brought about through the oppressive system of apartheid. Instead of releasing a novel, Mathabane's construction of an autobiography gives viewers a very personal, first-person point of view to explain the political situation that needed to be addressed in his home-country.

Mathabane also craft-fully uses literary devices such as symbolism and imagery. The imagery is clear as you gain vivid, descriptive details of the many situations the author was involved in. Though a real connection is sometimes hard to establish, possibly due to lack of reflections or extensive self-evaluations, the presence of raw emotion is still evident. Mathabane also uses symbolism as can be seen in his leaving Alexandra to go to a foreign country which is synonymous with freedom.

Paragraph 3-Point 1 (include the first point of your main argument which was shared in the general commentary)

Mathabane's book provides a "rare insider's look into the harsh realities of South African apartheid"
Support the above statement with quotes and evidence from the book for instance;

The racial segregation that resulted from apartheid was evidenced heavily throughout the book as Mathabane's family experienced the separation of living areas, schools, medical resources and restricted movement due to laws set by ruling authorities.

Paragraph 4-Point 2 (address the second point shared in your general commentary)

Mathabane illustrates his childhood and teenage years in South Africa as well as the system of apartheid through the usage of several literary devices
Support the above statement with evidence from the book that illustrates his use of certain literary devices

Paragraph 5-Overall evaluation of the book

Explain how the accomplishment of Points 1 and 2 display the quality of the writer and his ability to deliver his message
Discuss any shortcomings in the writer's presentation for example; the graphic scenes in the book that were criticized by some, and areas that the author may have been lacking in such as reader engagement and rapport.
Conclusion
(summarize position on the book, restate author's main objective, indicate author's contribution to the genre, overall benefit of the book)
Revisit the author's objective to reveal the corruption and brutality of apartheid
Discuss how his work has contributed to literature on racism and segregation
Explore the impact of his writings on schools, political systems, and society as a whole
Comments
Note that the above outline is only a sample and is not a required format for
book critiquing
. As you begin forming your outline you may feel that you would like to deviate from this sample by providing more detail in some areas or add subcategories as warranted. Additionally, the sample shows only two points of evaluation for brevity but keep in mind that many other points may also be established for or against the author in your own selection. In general, just remember that the biggest area of concern for any reviewer is that of evaluation. If your evaluation is sound, meaning that it is supported with reasonable claims and evidences, than your critique should be strong and substantial.