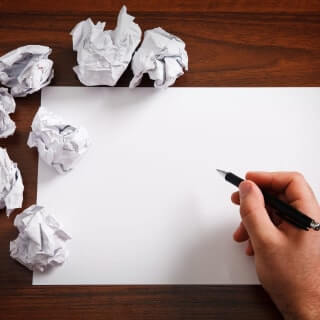 Writing a Medical Case History: How to Write Your Paper
Medical case history, popularly known as medical case study report, is a type of academic writing that describes and records a patient's diagnosis history and treatment strategy. The most important aspect that students need to keep in mind while
writing a medical case history
is that they need to follow a particular format. To write a decent medical history paper, students must collaborate with an administering physician so that one has enough details of the patient's condition. The support of an administering physician can also help you obtain the consent to publish your medical case history paper in a peer-reviewed journal.
Given below are few steps that would help students to come up with medical case history papers of the desired quality and standard:
Choose an Interesting Medical Case
More often than not, medical case histories and reports are descriptions of unusual medical conditions that require complicated treatment. And hence while choosing a medical case for your paper, it is quintessential that you look for cases of rare illnesses. If you intend to publish your paper in a reputable journal or book, then this step is especially crucial, as it is a well-known fact that reputable publication houses only publish medical papers that discuss unique and extraordinary medical cases. If you are not able to find such a case on your own, then it is best to seek the support of a senior physician.
Research the Medical Case
Once you have determined on a complex medical case, you need to spend some time researching and finding literature that discusses the specific diagnosis in detail. You must pay equal attention on research material that discusses the treatment that is apt for the unusual medical condition of the patient whose medical history is being discussed by you. The library staff of your institute can be of immense help in this step, especially as librarians can assist you to find literature and journals that have current information on the medical condition that you are studying for this medical case history report.
Seek Patient Information and Assent
Medical ethics demand that you seek the permission of the patient (who is the center of your paper); this is especially crucial, as almost all reputable journals will disapprove your paper for publication if you do not have the written approval from the patient to discuss and describe his medical condition. In fact, many journals have specific consent forms that need to be duly filled by the patient, before the paper can be submitted for publication to the journal. At this stage, you must also gather the patient's demographic details such as age, sex, current and past diagnosis, details of the treatment - previous as well as current and the detailed medical history. You must also collect significant documents and reports such as the patient's x-rays, lab reports and clinical photographs.
Begin the Writing Process
Once you have all the information and research material handy, you can begin the writing of your medical case history report. As mentioned earlier in this article, you must follow a specific format while writing. It helps to understand that you medical case
history paper
must have the following five sections - abstract, introduction, objective (with literature review), description of the case history/report, summary, conclusion and references. You must also not forget to include essential data in the form of tables, graphs, charts and illustrations, as these elements help the readers with immaculate details while enhancing the flow and lucidity of your writing.
Begin with an Apt Title
It is best to begin by writing the title of your medical history paper. While determining on an apposite title, it is good to ensure that your title is not only descriptive and concise, but is also accurate.
Abstract
For a medical case history paper of average length (1500-2000 words), you must write an abstract of approximately 100-250 words. The purpose of an abstract is to help researchers retrieve your work easily from libraries and electronic databases. As with any type of paper, your abstract should be a concise summary of your paper. However, depending on the journal that you aspire to publish your medical case history paper in, you might have to alter the format of the abstract.
Introduction
The introduction should be brief and should help readers with a clear insight into the topic, objective and merit of the medical case history. It should also help readers with background information on the medical condition of the patient.
Objective
This section of your medical case history paper should describe the purpose or objective of your writing. A concise yet widespread literature review should complement the introduction of a medical case history paper. Students can also include the objectives and the literature review in the introduction itself. However, you choose to write, you must ensure that your introduction bestows clarity to your discussion.
Case Presentation
It should have a clear and detailed description of the patient's medical condition and the apposite treatment that is being meted out. In addition, this section should also describe the patient's demographics and history, all the associated medical lab reports, documents and medical data, patient's medication records and diet details should be included in this section of your paper.
Discussion
This is undoubtedly one of the most important sections of your medical case history paper. This part of your paper should assess and evaluate the patient's medical condition and the treatment for precision, validity and rareness. It is imperative that you compare the case with literature that is published and acclaimed. You must also try and derive conclusions that can be applicable in similar cases. You must also ensure that the data presented is accurate and should mention it in this section, thus establishing a progressive and spontaneous relationship with your readers. This section should also stress on the limitation of the case, without which your medical case history would be considered inaccurate and incomplete.
Summary
In this section, you must summarize all the important aspects of your medical case history. You must mention why the case detailed by you is unique. You must also draw conclusions and present readers with fitting recommendations.
Conclusion
This section should be a brief expression of why you consider your report to be a valuable research resource and how it can contribute in future research in this arena.
Submit Your Paper