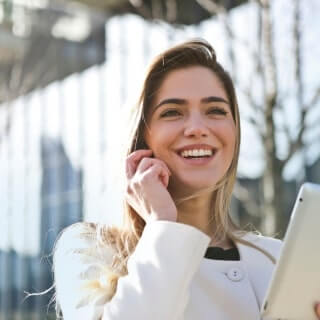 The Hierarchy of Writing Rules
The
rules of writing
can often seem arbitrary and confusing. You spend years in school learning how to use commas, conjugate verbs, and write sentences, but even after all that work it still seems like there's always stuff that you haven't learned. Sometimes it can even feel like the rules themselves are changing right in front of you, and you just can't keep up.
All that confusion isn't necessarily your fault, though. While in school it might have seemed like the rules of writing were set in stone, out in the real world there's a lot of debate about the "proper" way to write. In fact, part of the reason that it might feel like the rules for writing are always changing is that they actually are. English is constantly evolving, and this means that usage rules are never set in stone.
The Hierarchy of Writing Rules
Because English is always growing and changing, it can be hard to keep track of what is a "real" writing mistake and what is a case of ambiguity in the writing rules. In order to understand which is which, you need to understand the different types of rules that we all follow when we write. Once you understand this hierarchy, you can decide which rules you need to follow and which ones you can leave behind.
The Rules That Really Matter
While nothing in a language is set in stone, there are some rules that might as well be. Things like conjugating verbs and the structure of complete sentences are firm grammar rules that we're all taught from a very young age, and making mistakes in these areas is a big no-no when it comes to writing. It will make your writing look unprofessional and will likely result in a pretty bad grade.
For native speakers, many of these rules cover things that we don't consciously think about when writing and speaking. Because the basic parts of speech and rules of grammar are drilled into students from the minute they start talking, you probably don't have to stop and think when you want to conjugate a verb-at this point you probably just do it by instinct.
For non-native speakers, these rules might require a little bit for effort. If you're worried that you're getting basic grammar wrong in your papers, you should ask for help from a teacher or tutor. Remember, these are the rules that form the foundation of the
English language
, and if you get them wrong your work won't stand up.
Examples of Rules That Really Matter
Conjugating verbs (I am, she is, they are)
Independent versus dependent clauses (e.g., every sentence needs a subject and a verb)
Pronoun usage (She ate the cookie; I gave her the book.)
Ending sentences with the correct punctuation
The Rules That Most People Get Wrong
While most of us have been facing down grammar lessons since we were kids, there are still lots of grammatical issues that plenty of people get wrong. These are the rules that are confusing for almost everybody and that even
professional writers
will need to look up from time to time. Often they are rules that get ignored during conversation or informal writing, but which still need to be obeyed in academic work.
While it's best if you can fix these sorts of mistakes before you hand in a paper, it's also probably true that making these mistakes won't completely sink your writing assignment. Even teachers understand that the rules of English are complicated and that no one is perfect, which means they'll likely have some sympathy if you occasionally trip and fall over common grammatical issues.
Examples of Rules That Most People Get Wrong
Who versus whom
Lay versus lie
Which versus that
Punctuating sentences that start with however
Conjugating singular nouns such as each, every, and nobody
The Rules That Aren't Really Rules
There are lots of people out in the world who love to correct grammar. They'll get angry at incorrectly punctuated street signs and tell you that you should never end a sentence with a preposition. Unfortunately, this desire to constantly correct everyone's writing has led to the creation of a lot of grammar myths-rules that people love to cite but that aren't actually rules at all.
Some of these are simply mistakes or myths that have been made popular by people who don't know any better. For example, that rule about prepositions at the end of sentences comes from a single guide to style published in a 19th century by a bishop who believed English should follow Latin structure. However, this isn't actually a rule that appears in most standard English textbooks.
Many of these are rules that at one point actually were real at some point, but have since evolved or become obsolete. For example, the meaning of phrases like "beg the question" and "literally" have slowly changed over time, and what used to be considered the an incorrect usage is not considered commonplace. If you find yourself in trouble for breaking some of these "rules," all you have to do is break out a style guide or grammar textbook to show that you're in the right.
Examples of Rules That Aren't Really Rules
Never end a sentence with a preposition
Never start a sentence with a conjunction
Never split infinitives
The Rules That Nobody Agrees On
When your teacher is telling you how to conjugate verbs in elementary school, it might seem like grammar is this monolithic force that is never wrong, but in fact there are lots of grammatical rules that people don't agree on. There's no central authority that writes the rules of English, so when writers, editors, and educators don't agree on a particular issue, it can turn into a real mess. Often these rules address issues that are in the process of evolving-when things used to be done a certain way, and that way is now changing, there's going to be a period when nobody agrees on what the right way is.
If you have a question about one of these rules, it's always a good idea to ask your teacher or professor. Because there's no technically "right" answer, often it's best to simply go with whatever the person grading your paper prefers. If, however, you want to stand your ground on a particular grammatical issue, you'll probably be able to find a style guide or textbook that's on your side (just keep in mind that there will likely be books that argue against your side as well).
Examples of Rules That Nobody Agrees On
What to do when you need a singular, gender-neutral pronoun (e.g., do you say "he or she" or "they")
Less versus fewer
Whether or not to use the Oxford comma
The Rules of Style
When it comes to style and formatting, there's usually not a "correct" answer. Instead, issues like spacing, writing out dates, and punctuating lists are codified in style guides that are specific to publications or academic disciplines, which means how you format your paper will vary depending on who you're writing for. What's right in an
English paper
might be wrong for a chemistry lab and vice versa.
For most students, the issue of style is most obvious when it comes to do in-text citations and bibliographies. Every field has its own rules about doing references, and you'll likely be looking at a guide like the Chicago Manual of Style or the Scientific Style and Format: The CSE Manual for Authors, Editors, and Publishers to make sure you get your reference page right. Remember, style rules will vary widely between different manuals, but every style guide will be exacting about its own particular set of guidelines. If you are supposed to be using MLA style, you'll be in the wrong if you violate the rules in that guide, even if your formatting might be right for other styles.
Examples of Rules of Style
Citations and reference formatting
Title pages
How to write out numbers, dates, and foreign words
Punctuation issues like serial commas and where to place quotation marks
The Rules That Vary By Location
Sometimes rules of grammar or spelling are particular to a certain country, dialect, or region. This issue isn't likely to come up very often, but it is one that writers need to be aware of. The most common example is the difference between American and British English, but other regions can also have their own way of speaking and writing that may not fit with traditional grammar rules.
Writers may sometimes need to vary their writing to match the needs of their audience. For example, if you're an American writing for a British publication, you will need to make certain changes in your spelling and punctuation.
Examples of Rules That Vary By Location
Spelling (e.g., Americans write "gray" and "center" while the British write "grey" and centre.")
Punctuation
Colloquialisms
Kevin Demlon
Writer:
See other articles