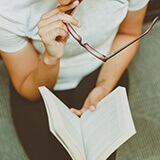 Term paper writing with on-line help: useful tools to consider
Even with all the mayhem in the world today, it's nice to be living during a time when you can literally start and finish a full length term paper from the comfort of your living room.
Whether you use large databases to grab your journal articles, scanned books for some detail, or general encyclopedias, it's quite easy to produce a presentable
term paper
with today's online tools and resources. Credible and reliable sources are just a search away.
So exactly what types of tools can help you get through your term paper?
Well the first set obviously would be; the tools needed to gain information-and for that we can turn to online encyclopedias.
The age of the online encyclopedia
There are many, many encyclopedias available online to assist you in composing your term paper. And for the most part they include general, subject-specific, and location-specific titles. For example, some geographic locations may have encyclopedias specific to them, such as The Canadian Encyclopedia, The Oregon Encyclopedia or The Encyclopedia of New Zealand. Other subject-specific encyclopedias may target science, mathematics, technology or medicine, such as Radiopaedia for radiology and the Encyclopedia of Life for animal species.
Likewise, if your term paper covers a common subject area, such as the ones just mentioned, you may find yourself doing far better with a subject-specific encyclopedia than a general one. Usually, general free encyclopedias are less comprehensive than subject-specific ones; which may just come with attempting to cover a large range of topics at no charge (though this is not always the case).
Nonetheless, the following is a listing of online encyclopedias that should serve your research efforts well. And if at anytime you don't feel comfortable with what's online or just want more, a trip to the main library should still be an option for you!
Free Encyclopedias
General coverage
Search engines: Bing & Britannica Online / Google & Wikipedia
Bing advertises that their search engine results page provide answers from Britannica Encyclopedia in the same way that Google provides answers from Wikipedia. The only difference is that Google's results will also appear as a 'snapshot' to the right hand side of the results page in a designated area whereas Bing's Britannica results are among the other 'organic' search results (not specifically highlighted).
Subject-specific
The student's toolkit
In addition to having a useful list of encyclopedias to navigate through, other tools, specifically for writing are helpful when constructing a research paper. They include general sources for synonyms, grammar help, citation assistance and so on. In many cases a fully-packed word processing program such as MS Word can offer you all of these services in one place. But if you don't have access to MS Word through your own personal computer or just feel that some of the services provided are limited in some ways (i.e. thesaurus, grammar check, citation etc.), you may want to look online for alternatives. The following list provides some useful suggestions for a student's online writing toolbox.
Word processing
You need somewhere to type your paper right? Well if you'd like to think outside of the MS Word box, you can try some of these online typing platforms.
Grammar & Spell Checker, Thesaurus, Dictionary
These four tools are just about priceless for any writer or student. Some sites may offer a combination of such services while others just focus on a few. Though generally at least two tools related to
paper proofreading and editing
should be found on each site.
Grammar & Spelling
Thesaurus
Dictionaries
*A great tip for easy web browsing and researching is to download an ad blocker for your browser. For example, the well-known, Adblocker program can be installed for many browsers including Google Chrome. Its great for eliminating all ads that are found on most websites (especially free ones). Doing so will hopefully protect your mind from any added distractions-so you can really focus on your paper!
Help with referencing
With a term paper, citing and referencing just comes with the territory (and plagiarism is almost inevitable without it). Therefore a student toolkit wouldn't be complete without some help with referencing.
For your paper, it's likely that you will be required to follow a standard styling guide for referencing such as APA or MLA. This specific type is usually indicated by your professor or field department, but if unsure its definitely worth it to ask (it would be rare for you not to have to follow a styling guide).
Each of the guides mentioned, and others such as Chicago or Turabian, have their own manuals that are usually partially available online. There are also many 'quick reference' websites (usually posted by colleges) that provide an easy-to-use chart or listing for applying styling rules to your paper.
Even though citing is undoubtedly a tedious task, if working with a good source for the guidelines, getting through each one shouldn't be too difficult. But if you still feel like you really need some help or just a faster way of getting it done, some online sources are also available to aid you with this task.
A final note on online researching: Installed vs. Web application
Lastly, as can be seen with the selections provided for
term paper assistance
, some of the tools listed must be downloaded while the majority of them can be easily accessed online. When using these resources you should consider the pros and cons of downloading helpful tools versus using them online.
For instance, a downloaded or installed program is always there; accessible whether you have an internet connection or not. It also may perform more efficiently if you have a slow connection for instance, and have a better user interface as compared to its online counterpart.
But on the other hand, many people lean towards the convenience of web applications (especially since most people have a steady internet connection nowadays) for a few reasons. Some of them are; web applications don't tie up any space on your computer, you don't have to worry about updates or compatibility concerns, and you'll have the peace of mind knowing that you didn't mistakenly download a new pain in the neck (i.e. virus).
So with those things in mind, before venturing on your online research journey, consider the practicality of any tools or software you want to utilize, and always try to get an idea of the credibility of the site offering the application (installed or not); to protect your work and your computer.