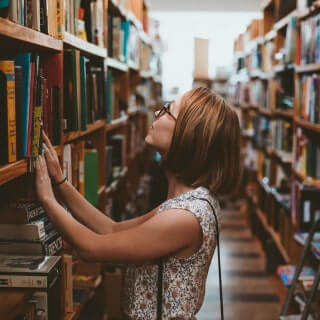 Socratic method: writing tips for any student
The Socratic method, though generally presented in the form of a debate or conversation, can also be applied to writing in some respects. So what is the Socratic method all about?
A review of the Socratic method
The Socratic method, named after Socrates, was made popular by its use of rapid questioning to teach and assist students in obtaining an in-depth understanding of a particular concept or idea. Though this interaction may have initially been performed from the teacher to the student as a means of exploration, it can also be done from student to student in the form of a debate to accomplish a similar purpose.
The Socratic method involves questioning the questioner and sometimes forcing them to rephrase or rethink the question posed by challenging their interpretation of a term, phrase, or idea. Many legal instructors, as well as psychology and literature professors use this method in their classrooms to encourage critical thinking skills.
So how can I use it in my writing?
As stated previously, since this method was initially designed for verbal interactions it can sometimes be difficult to apply to writing. Though there are two basic techniques that can be administered. The first technique, is to simply insert dialogue into the writing that illustrates the Socratic method being used between two or more characters. And the other option is to use the Socratic method as a dialogue between the reader and the writer. With this last technique the writer would answer his own questions in an effort to further examine and analyze the topic at hand.
When preparing such a piece its important to maintain the elements of the socratic method throughout your dialogue. This can be achieved by making the questions asked truly analytical and hopefully lead to something worthwhile and beneficial in the end. Below are some basic tips to keep in mind when writing using the Socratic method.
Tip #1: Clearly identify your writing objective
Before you start out creating your first draft it is very important to brainstorm and perform a few prewriting techniques to help you clearly identify what you want to achieve in your
research paper
. Since asking too many questions can sometimes prove problematic for anyone-and actually end up confusing the questioner and the one being questioned-a great tip is to first sit down and ensure that you know why you're writing. Doing this will make it much easier to initially formulate your Socratic questions.
Some questions to pose to yourself would be;
a. Why am I writing?
b. What message am I trying to convey? What do I what the reader to leave with?
c. How can asking questions help me achieve my objective?
A note about topic selection
Its good to note that some topics do not fare well with this type of questioning. When working to clearly identify an objective, try to play out the conversation in your head to see if it will make sense on paper. Some topics for instance, are too basic to delve into in such a manner and may actually sound silly or pointless. For example, Do you prefer jelly with your peanut butter or honey? To be followed up with-What is peanut butter? What is honey? This topic for instance would not work out very well with Socratic questioning.
Easier topics may be concepts such as strength, weakness, courage etc. As these things may mean different things to different people. Secondly, its wise to avoid any sensitive topics that may be deemed offensive to others if questioned extensively. For example topics such as God and creation-some people are firm in the belief that God exist even though they cannot see him while others are not.
Tip #2: Choose an easy method of presenting your questions
To avoid causing any extra hardship on yourself, simply chose a straightforward means of presenting your Socratic questions. If you find that a simple back and forth with rhetorical questioning for instance, will allow you to achieve your goal, then proceed with that. Also you should look at you writing assignment and the audience you intend to write for. This may help you in choosing a method. For instance, when settling on a presentation style you should think about;
(a) Type of Writing Assignment

What type of writing am I expected to produce?
Is this a personal essay, narrative, or other format?
These issues are considerable because the format will likely determine how you can present your questions. If writing a personal, argumentative or persuasive essay for instance, then self-questioning may be an acceptable and appropriate means of applying the socratic method. And a dialogue insert or conversation may be more suitable for a narrative or
expository essay
for example (*with expository writing you may be trying to teach and explain an issue).
(b) Audience

Who am I writing for?
How will my presentation affect their perception of the issue?
Considering your audience you should choose the format that would be the most appropriate for them. Are you writing for school, pleasure, publication, or debate? Also other things to consider are vocabulary and writing style. If writing for a publication for instance where you may encounter many mature readers you can decide to add more complex as well as advanced vocabulary and terminology. Though if writing for an academic audience for instance, you may want to concentrate more on satisfying the requirements of the assignment as well as being clearly understood rather than having impressive speech.
Tip #3: Have a balance between questions that probe the reader as well as ones that guide them
The final tip is a reminder to include the education portion of the socratic method in your dialogue. Meaning that, the series of questions presented are not merely meant to humiliate or disprove a person's initial way of thinking, but are also meant to provoke a deeper level of thought on a particular issue. This process involves probing as well as guiding. Teachers of the socratic method break this down into the ironic stage and the maieutic stage. The first one being a period of questioning to clarify understanding, and expose misinterpretations, with the second stage being used to guide students to a better or clearer understanding of the issue. And in some cases this 'better' understanding may simply just be an alternative means of thinking about the issue, as many of the topics debated are subjective. This is an important point to keep in mind when constructing your Socratic dialogue.