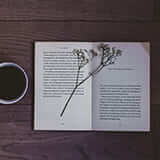 Research paper on Economics: how to analyze financial reports for your research
The basic structure and format of
research writing
is generally the same for most disciplines. Slight changes for each field come up when we start to discuss the type of data included and how that data is presented and examined. For economics, financial statements, reports, charts, and mathematical schemes are important for accurately presenting and analyzing data, as well as providing a strong supportive argument-so knowing how to approach these reports specifically is a great skill to have.
Before you can begin to discuss the inclusion of financial statements or reports in your paper it's important that you have a firm understanding of exactly what type of research you will be conducting. This makes a great impact on how you will incorporate supportive data into your writing and what areas you may choose to focus on in the discussion/analysis section.
Theoretical and empirical economics research
The two main types of papers constructed by most economist, and likewise by economist-in-the-making, are theoretical and empirical research reports. Empirical research is 'hands-on' or original research conducted using current or original economy models. This type of research is comparable to scientific research done in other fields and any time of research that derives a primary, 'first-hand' source. When conducting empirical research data may be collected in several ways such as, observations, experiments, and surveys. A researcher may also extract information from data systems created by the government such as US Census data or surveys of household income and financial trend reports for various departments. Empirical research is great to use when the data you need is not readily available or you'd like to explore a new avenue that can only be done by obtaining original, empirical research data.
Theoretical research uses theory to predict financial outcomes and performance. Its very useful to economist and a valuable form of research. The conclusions formed by using theories to make generalizations or predict outcomes is extremely helpful to governments, businesses and other organizations that need to make important financial decisions. In addition to this, they may also need to understand the possible impact of a certain variables. For instance, how will the price increase of A affect the production and sales of B or something of this nature. You can see this in everyday things, for example, if the price of gas rises so will transportation cost for businesses, resulting in higher priced goods or services for the consumer. So the implications of theoretical research are great and very insightful to the world of economics.
Data and your economics research paper
Supportive data weighs in very heavy in economics in general. So this is even more important when it comes to supporting your papers main objective. Statements without supportive numbers may be seen as relatively subjective. Therefore the incorporation of charts, statements, reports, diagrams, and anything else you can generate or establish should prove very beneficial in the formulation of your arguments and conclusions.
Financial reports and the role they play
Financial reports and statements are vital pieces of information used for many things such as interpreting a company's economic position-whether weak or strong, comparing its performance to other companies, identifying whether it is suitable for considerable investments and making educated predictions for the future. When analyzing financial statements you may consider the company's current balance, income statements as well as their previous financial performance. Financial report analysis is a primary tool used to guide top management decisions and report the stability and profitability of a company.
When
writing your economics paper
its very likely that financial reports will make their way into it. Primarily with empirical papers, when conducting original research your analysis of a company's financial reports may be a major source of evidence to support your main argument. Also in theoretical research papers, statements may prove beneficial in forecasting economic outcomes and supporting generalizations. Therefore knowing how to use them to your advantage is crucial to the accomplishment of your argument and the success of your paper.
Analyzing financial reports
Financial analyst are honed professionals in the field analyzing financial statements and reports. Their job takes plenty of time and skill but can be done on a primitive basis by using some simple tools for analysis. And one of the most basic means of looking at financial reports is ratio analysis.
Ratio analysis
This method of financial analysis is well-known and highly useful. Ratio analysis involves comparing two numbers that are related to company performance-the numbers can come from a variety of areas connected to the company's financial statement. It may be the company's debt-equity ratio or asset-liability ratio for example or something in terms of yearly occurrence-such as the amount of asset turnover during the year. Other examples include profitability ratios such as price-earning, gross-profit, and earnings per share ratio.
You'll find this technique very useful as it allows you to grade companies as financially successful or unsuccessful. You can compare a company's current year to previous performance years as well as to their particular industry in general, and even internally by analyzing one departments performance compared to another department. Ratio analysis provides analysts and researchers with a clear yardstick for understanding, measuring and determining a company's overall performance.
Tips on writing economics research papers
Remember that you're writing an economics paper!
This may seem odd to note, but if you become overwhelmed by the other compelling points in your paper you may get 'wrapped up' in those side issues and forget that you're
writing about economics
. When we talk about finance, businesses, products, and performance so many other interesting issues arise, for example, issues regarding policy, practice, law and so on. With this, the writer may expand on these other side issues to the extent that they loose focus of the position that is fundamental to the objective of their paper and assignment.
Lastly, 'stay true to your data'.
This can mean several things. (1) If you find data that is supportive and helpful to your paper include it and do a good job of analyzing and examining it. (2) But on the other hand, if you come across data in a report or statement that does not support your goals or conclusions, don't simply 'leave it out' for the sake of your paper. This is, at the least, unethical and an unrealistic representation of findings.
Likewise, be diligent in finding compelling and interesting ways to incorporate and present your data to engage your audience. The overall quality of your paper is more than marginally answering your research question or having astounding support from your findings, but its also about the time and effort put into presenting your information efficiently to cover any suitable and logical questions that may be posed by the reader, as well as to propel a higher level of thought and interest into the topics discussed.