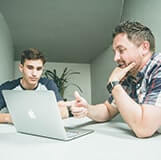 Taking care of your practicals: practical and lab report formatting and advice
Nov 14, 2012
Practical work in general serves the purpose of allowing students to move on beyond theoretical interpretations and discussions to implementing practical, realistic experiments and procedures that can in turn be connected to everyday life. The term practical in an education setting also roughly refers to a lab session in the sciences in which instructional material is reviewed and students demonstrate their understanding of the lessons through questions/answers, practical executions, and papers or reports.
The definitions and descriptions of practicals may differ across educational institutions but altogether a lab session seems to be the closest and most appropriate comparison. For example, some institutions have described 'practicals' in their syllabi as additional activities or specific sessions (along with the main or regular session) held to conduct actual experiments and provide students with 'hands-on' experience on the subjects being discussed.
So how do you stay on top of your practicals?
Often times the most difficult aspect of practicals is not so much keeping up with the attendance record but fulfilling the writing and report requirements requested by the instructor. Lab reports and examinations in this form are hard to avoid as they are widely used by instructors and colleges to evaluate a student's comprehension and apprehension of materials being studied. Careful attention and proper completion of your report should be a good indication to your instructor that you grasp and understand the purpose of the experiment as well as its accompanied lesson or theoretical implication.
Your practicals and
lab report writing
should not be confused with a research report as in contrast it is generally short (usually for students but this may not apply to professionals) and a direct representation of the experimental events that occurred as well as a proper analyses and discussion of the findings. But note that this method of reporting information is not limited to traditional science-specific courses but can also be extended to disciplines that follow a similar format of evaluation such as psychology, sociology, archaeology, and even law and education.
Structure and formatting
The exact components of the practicals and lab report writing may differ depending on your instructor's specific request but in most cases all reports include the same information even if the titles differ. A common description is detailed below;
Cover/title page
Your cover page should be simple and easy to read-unnecessary images and distracting fonts or colors, though fun, should be avoided. Include a short descriptive title, name, date, instructor, course and program.
Abstract
An abstract is optional but is often requested by many professors and institutions. It serves a rewarding purpose and provides a snapshot or glimpse of your main argument and findings to the reader. The abstract must be completed after the research is conducted and should be brief and straightforward. In essence it is a summary and should include all the components of your report in a concise and easy to read manner.
Introduction
Your introduction should include brief background information on the problem being studied and its significance Why is this topic important? The introduction should also provide a clear statement indicating the main purpose or objective of the study-you may want to ask yourself, What am I trying to accomplish by completing this experiment? Also try and provide just enough information to properly prepare the reader for what is to come without overstepping the bounds. Lastly, a brief literature review is also warranted to acknowledge similar studies that have been conducted in this area.
Methods
The methods section may also be referred to as the 'experimental' or 'procedures' section. Regardless of the titles, the information being covered is the same. The methods section should explain to the reader each step you took during the experiment as well as all the physical materials utilized such as equipment or evaluation materials (for example surveys and questionnaires).
More specifically the methods section should also indicate your variables and subjects (if needed) as well as the precise procedures followed in conducting the experiment and the way in which you analyzed the results. You also may need to explain any ethical issues that appeared during your experiment if appropriate.
*Note that analysis and evaluation are two different things. The methods section only presents factual information and does not refer to evaluating or making judgments on the findings.
Results
Relay your findings to your audience using words, tables, charts, graphs and diagrams. Your results should be explained in writing by providing all calculations and formulas used as well as definitions when required. Charts and graphs are even more important for very complex experiments that involve a lot of components in which findings are not so easily explained in writing. Also remember to resist the urge to discuss or interpret your findings in this section. Your results should be limited to simply presenting the information and not expanding and interpreting it.
Discussion
Your discussion section is where you get the chance to interpret and examine your findings. This section is crucial to connecting your results to your overall objective and
thesis statement
. Here you can explain whether or not your hypothesis was supported, any shortcomings or limitations of the study, as well as the relationship between your results and those of other researchers conducting similar experiments. Additionally you should also consider how your findings can actually be applied in practice or provide a 'real-world' connection to the reader.
Conclusion
The conclusion should highlight some of the issues addressed in the discussion along with an overall summary of your report. You may want to restate the objective or thesis as well as mention any considerations for further study or provide the audience with a compelling reflection to consider based on your experiences from conducting this particular experiment.
References
Indicate the sources referenced in your report. To make things easy, record references as you go along. Its also likely that your reference list will be short considering the small amount of outside research that goes into a writing a practicals report.
Appendices
If you find that you have too much information to place in the body of your paper you can include an appendix. Examples of information that you may place here include; large and extensive statistical findings, surveys or questionnaires, and other diagrams or charts that may not have been important enough to include in the report but still relevant to the findings.
Final tips and advice
When preparing your practicals report some things to keep in mind are the differences between the practical paper, lab report writing and a research paper. Since the components are almost identical it may be hard to differentiate between the two. The main differences lie with the literature review and the methods section. A research report generally calls for an extensive literature review in which many previous works are consulted and reviewed. Likewise, practicals often provide very detailed steps to allow the reader to use the report as a guide to reiterating the same experiment on their own-because of this the methods section is usually more detailed and functional.
Also pay close attention to the construction of your abstract. Students may sometimes place too much or too little information into practical report abstracts. The best way to address this is to remember that the abstract, in essence, is a 'stand-alone' document and should be easily read and understood by anyone who happens to browse through it, not just the instructors or students involved in the experiment.
back to all posts