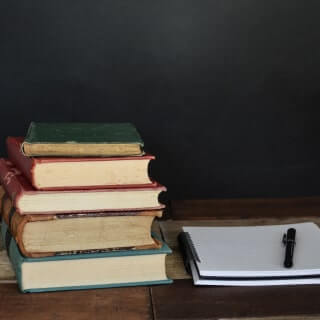 Powerpoint presentation help: how to create a PPT for your research paper
Powerpoint presentations have become a common and alternative way of presenting information for educational and instructional purposes. Made popular through lectures, seminars and boardroom conferences - the Powerpoint program allows presenters to artfully present the key elements of their message while engaging audiences with attractive and organized information.
There are many advantages to using this program in conjunction with your research paper presentation as well. One of those advantages includes the ability to relay your main discoveries and or observations clearly and efficiently with the use of visual aids such as graphs, charts and diagrams. Along with this it can also help you to show variety and creativity in your presentation which may affect your overall performance and evaluation.
The Powerpoint program itself was developed by the Microsoft Corporation and comes as part of the Microsoft Office suite software package. There are many different versions of this program and the latest one is the 2010 version for Windows and 2011 for Mac. As a student your access to the program should be made relatively easy by using school-owned and operated computers.
Before you get starting on your presentation, the first question you want to ask yourself is;
What makes a successful Powerpoint presentation?
Firstly, you need to consider how to best present the information you've obtained (visually and audibly), and if unfamiliar with Powerpoint, learn the actual steps that need to be taken in creating presentation slides, and also what special things to think about when using the program for research paper presenting.
A successful Powerpoint presentation
In your time as a student or perhaps an employee for a particular organization you may have come across a few bad Powerpoint presentations. For instance, the information on the screen was so overwhelming you were barely able to benefit from it, or the colors and fonts were so distracting that you could hardly read the information. Suffice to say, there are many ways to make a bad presentation. Thankfully, a
making a good presentation
is just as simple. Knowing what to do and what to avoid beforehand is a quick way to develop tasteful presentations and dodge a lot of the common mistakes other people fall into.
Step 1: Plan Ahead
Do not write your speech or presentation for the first time in the actual Powerpoint program. Make sure that you plan and record everything before hand either on pen and paper or in a typing program. Your plan should include a clear outline of how you will organize your information to make sure all important points are covered and your research objective is properly evaluated. The planning step is crucial to a successful presentation.
Step 2: Excel in your visual presentation
The visuals from your presentation are obviously one of the most important elements in creating Powerpoint slides. The main objective when creating visuals is to make sure your information is clear and easy to read. Some tips can be seen below;
Avoid excessive amounts of information

Limit what is contained in each slide and if you have a sizable amount of information to showcase use bullet points or create small mini-paragraphs.

Make sure you contrast size and color

The color contrast of your slides should be sharp against the background such as blue on white or black on white. You should stay clear of bad combinations such as blue on orange or pink on red-these would turn into disasters on a slide and very difficult on the reader.

Also be consistent with whatever color, font and size you choose

Too many changes to these things such as a variety of different fonts and sizes on one slide really makes your presentation appear disorganized and child-like.

Adhere to proper spacing and positioning

Its okay to have some blank space as long as your ideas are made clear to the reader; you don't need to add information just to make a page seem full. Also look to see if information is lined up properly such as in the center of the page for short statements or in the left margin for bullet points.

Add graphics only when appropriate and choose tasteful and relevant ones

Lastly, for your overall design avoid using templates unless you think they will be affective

Some people have been "overexposed" to Powerpoint templates and seeing them again (for yet another time) may negatively impact their reception of your information.
Step 3: Know your time
This refers to two main issues. Know how much time you have been given for your presentation overall as well as the time that is allotted for each slide. Double check to make sure that you've given readers enough time to read through all of the information on each slide when setting transition times (that is the time that it takes to go to the next slide).
Presenting your research paper
Your
research paper presentation
is like any other oral presentation in that you should provide your audience with an informative yet engaging experience. Don't limit your entire presentation to simply Powerpoint slides alone, but include other materials and segments to add variety and creativity for your audience. Basically the slides should
enhance
your presentation not be your presentation.
*For example, you may want to pass out handouts or other materials such as books, artifacts or documents that were used in your research.
Also another excellent tip is to be enthusiastic and upbeat about what you're sharing (so your audience can be enthusiastic too!) as well as interact with your audience by asking questions or for personal examples. You should also prepare notecards ahead of time and try to memorize a great deal of the information in your slides so you can comfortably discuss your notes without relying heavily on notes or slides.
How to create a Powerpoint presentation
The Powerpoint program is a pretty straightforward and user-friendly program to use for presentations. If you've never used the program before or encountered some difficulty initially make use of the getting-started guide seen below.
Simple Steps
Add your content: When you open the program you'll see a 'click to add title' and 'click to add subtitle.' Click to add your information. If you choose to use pre-selected themes or templates you can do that by going to File>New and choosing one of those options.
Insert a new slide: This can be done by holding Ctrl+M or clicking on the 'new slide' option on the toolbar.
Repeat: Continue adding information in this manner as needed. You can adjust the position of your information around by dragging the text box with your mouse's left-click button.
Other options: You may also insert images or other design elements such as charts and sound by clicking on the 'insert' option in the top toolbar.
*Even after reading the instructions if at any point you become completely lost or need additional assistance, a help section is available in the program to aide you (you can access it by clicking on the question mark on the right hand side).
After you've created your presentation the next most important thing is to practice, practice, practice! Proper preparation in this way can help you remove any nervousness associated with public speaking as well as start to memorize your information and formulate responses to possible questions.
When practicing you can also ask a friend to watch and supply any natural questions they may have regarding your presentation. Also another way to get yourself ready to share your research data is to watch other people share theirs. What better way to get ideas on presenting that to watch someone else in action? And an even better idea would be to find a lecture or seminar in your field of study so that you can approach discipline-specific researchers for assistance and advice.