How To Buy Response Essay: Starting Your Successful Learning Time
Every student looks for a "buy summary response paper" option at least once during their high school or college time. There is probably no student who hasn't been amazed by their professor's "ingenuity" at least once during the school years. The variations of school assignments are so diverse; therefore, it is challenging to keep all the peculiarities of each of them in your head and follow all the necessary rules and requirements. The most widespread assignment is an essay in all its manifestations. Often, learners have to write a summary response paper with a topic from a specific study field. Preparing such paperwork may seem like a stumbling block and a thought-provoking assignment. What is its purpose? Is it focused more on the article analysis, or is your task to pay more attention to your feelings and thoughts concerning the read text? Don't worry! It's not that challenging to study this type of academic paper and its peculiarities in detail.
The appropriate definition of summary and response essay
The most appropriate way to A+ writing begins with defining the concept to analyze. This strategy definitely applies to all the school assignments. First, you should know the definition of a summary and response essay and its main purpose. Such an assignment has four clear objectives:
Process the article appropriately;
Define the core message and its writer's primary intention;
Summarize the central points found in the text;
organize thoughts and express your position concerning the article.
Therefore, a thoughtfully prepared assignment will show your responsibility, diligence, competence in specific issues, and the ability to express a point of view in an original way.
Guide on summary response paper structure
In order to present information in a more logical order and gradually lead your readers to the core message, there are some essay structure rules that will assist you in making your academic paperwork perfect. It is commonly known that almost every paper has an introduction, body, and conclusion, but the filling of these elements always depends on the type, purpose, and format of your assignment. Since a summary response paper prepares us to write each component separately, respectively, it is important to select the right way to make these parts interconnected and ensure the coherence of the whole paperwork. The "summary and response" format implies combining the creating an abstract with describing your own thoughts and viewpoints about it. But it does not mean that your essay will be divided into two separate sections. The main thing is to find the right balance between these two tasks and, at the same time, preserve all the structural peculiarities. To determine the essential stages of your future essay, we offer an example of a summary response paper outline with short and simple guidelines on what you have to write in all parts of your assignment.
Introductory paragraph: Thesis statement, information about the text to review.
Abstract: Your review of a particular text.
Response: View and ideas you accept\disagree.
Conclusions: Main results you've got after working on the assignment.
However, it is just a short review of what you are expected to consider and write about in your college writing. Each structural element has its demands and distinctive features, and being taken together, they all create a peculiarity of such an academic paper. Don't delay an in-depth exploration of the summary response assignment parts - and the entire picture will clear up!
How to create an introduction and thesis for your paper
Perfect academic writing starts with a good introduction. It is not the main part of your paper, but it gets your readers acquainted with the topic and shows a certain picture of it. Thus, this part has to be prepared quite responsibly and attentively. Do not overdo with information but make it enough to attract your audience's attention. Try to learn some interesting facts by using pertinent sources. A good essay introduction state the following points:
main information about the text: a writer, time and place of publication, and, of course, title;
author's key messages and intentions you have defined;
the thesis statement of the analyzed article.
The thesis statement part deserves specific attention since it determines the essay's originality and points out your central perspective about the specific text. Therefore, formulate your thoughts in a clear but enjoyable way, and try not to be too categorical (at least at the very beginning). Also, do not be afraid of non-trivial opinions - every point is good as long as you can prove it. Therefore, it is a task for the body part.
Summary response assignment body guidelines
As you already know, the main part of your academic paperwork is an abstract of a certain text and your thoughts. All these components have some tips that will be helpful to keep in mind to reach your goal. First, when you create an abstract, you do not have to retell the whole text in detail fully. It is enough to raise its central ideas and prove them through the author's quotations. You can also paraphrase some thoughts, but don't overdo it and preserve the original intentions. Try not to include some specific information - it may overload your college paperwork with redundant facts. The main thing is to be objective - you should provide trustworthy evidence to prove your opinion.
The next part is a response one. Here you can make some kind of well-grounded critique and not just say about any grammatical or contextual mistakes but also state whether you agree with the author's opinion or not. In each case, you should present reliable pieces of evidence to your audience. They could be based on your experience or other articles; otherwise, they would be just empty and unfounded words. After all pieces of evidence are provided and all the messages are conveyed, you may confidently make a step towards the final part of your academic writing.
How to conclude a summary response assignment
The summary response paperwork ​​concept is straightforward because we are discussing a summary and response. You need to end your academic work with a brief description of the ideas presented in the text, and it's not a joke! Your reasoning should be explained gradually: you form thoughts and assumptions and then bring them together in the text. Further, you can expand it with some new comments on the text, but don't turn it into an absolutely new essay. By following all these simple instructions, you will not even notice how easily you have completed this assignment!
Examples of summary response topics to create the A+ paper
There are no more blind alleys for you in the college assignment issue. How to apply all the knowledge gained effectively? In practice, of course! However, many students struggle with choosing the essay's topic. It has to be actual and fascinating enough as well as offer a possibility of discussion. We offer you to review our response essay topics list, and maybe it will assist you in looking for prominent paperwork ideas! You can widen or narrow them as well - we are sure that it would be an original and unique work in any case!
Legalization of drugs
Feminism movements in modern societies
Importance nutrition culture
Modelling VS Body size
Nuclear family issue
Social networks and Teenagers
LGBT communities
Cellular society
Safety on the Internet
Losing someone you love
Our Top Writers Which Provide Response Essay Help For You
There is no doubt that each of these aspects has already become the foundation for many articles, books, movies, etc. So choose the topic that you like and provide yourself with the appropriate, exciting materials for analysis. Now you know what to do next, and we wish you luck in dealing with your summary response essay!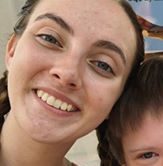 Jessica Bond
Information technologies and marketing
Writer:
See other articles