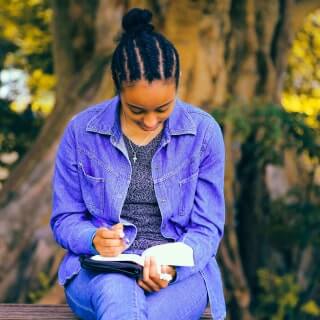 Writing a Letter of Interest for Grad School
As with the personal statement, essay, and other admissions requirements, the letter of interest is a crucial and sometimes challenging component of the graduate application. Among other important things such as your GRE score and the like, the graduate student has to also take into consideration the impact of a well-crafted interest or intent letter. It is also referred to as the graduate school statement of purpose.
Before we get into the basics of creating outstanding statements of purpose, let us pay attention to a few other important things. Just scribbling your thoughts on an envelope won't do if you truly want to get into the grad school. Before the letter of intent, it is important to improve your GRE score by, perhaps, applying to a GRE prep program. When you are sure you will nail those, it is time to thinking about creating your statement of purpose for the graduate program that will become a great attachment to your application.
So how to write a letter of intent for grad school and produce a winning statement?
Step #1 - Investigate your school of interest
The first and most important step in writing your letter of interest is to really prepare yourself by learning all you can about your prospective school. One of the most embarrassing things you can do with this task is showing the review committee that you are really not as interested as you say you are simply because you picked the wrong program to apply to! A little effort goes a long way. Before you even attempt to write anything, be absolutely sure of the program you're applying to, its requirements, the courses they offer, the scheduling of those courses, and whether the program will work for you and your lifestyle.
Step #2 - Question your motives and craft responses
A bit of self-disclosure beforehand can make the writing process much easier for those tough questions you may have to answer. A lot of what must occur in the interest or intent letter is to convince the committee that this particular program is right for you, your career, and life goals.
In doing this, you should check your own motives and be honest and sincere with yourself from the beginning. If your letter is a "blanket" one (the same one for several schools), or you still aren't sure if you even want to pursue further education, or there's any other issue, the reviewer will see this in your writing. A good tip is to try to iron these things out before writing to provide confident and convincing explanations as to why you are applying to grad school programs and why you chose this particular program.
Step #3 - Develop a mini-profile of your accomplishments
Diligent students can start this task by digging up any old awards, degrees, or certificates you may have in your possession. A portion of your interest letter should address your major accomplishments (both professional and academic) and how they make you an ideal candidate for the school.
Some things you may want to mention are:
significant GPA score or noteworthy attributions such as dean's list;
specific research endeavors or internships conducted;
any type of special training, licensing, or qualifications from an employer or other governing bodies.
Step #4 - Keep your resume professional
Your work experiences and professional background is just as significant as the previously mentioned accomplishments. Your experiences can be used to illustrate your fitness for the program due to your proven interest and time invested in the field.
If your work experiences do not represent the same discipline, you should discuss this and explain why you decided to embark on a new career path.
Step #5 - List any special skills or talents you have
This information should be made distinct from your accomplishments and specifically indicate skills and talents that you possess and can bring along with you to the graduate program. Skills and talents should be pretty unique in nature, and not necessarily be something that many people have. Some sample skills and talents include fluency in another language, outstanding research, mathematical, or scientific abilities, or technical expertise with programming or similar jobs.
Step #6 - Identify goals and map out your academic future
Along with sharing your past experiences, it is also very important to textually create a map of your future goals. The reader should be able to easily follow this map without being overloaded with unnecessary details or detours. That includes personal goals that are not necessarily appropriate or fitting in the context of the letter, like your strengths and weaknesses that have nothing to do with the program.
Likewise, your map should also be specific enough to show the connection between your personal plans, goals, and aspirations and what the program has to offer you in the long and short term. Overall, all elements should connect in such a way that the benefit of the program for you is clear for all to see.
Step #7 - List the distinguishing factors
This step connects to the first one in that you must conduct your share of homework on your school of interest. This also includes knowing the specific subjects and teaching methods or resources offered by the school and its positioning as compared to other schools of its caliber. Such details may make its way into your letter when explaining why you feel this program is the best fitting for your potential. Likewise, specific information about faculty members should also be indicated. Faculty members play a major role in any institution, especially in graduate education. Citing them and what they can offer you as teachers or mentors will definitely demonstrate your investigative efforts regarding the school.
Step #8 - Create an outline for your letter
A thorough outline may be the most valuable step of the letter-writing process. Though it may seem out of place, to ensure that you address each concern, an outline can be very helpful in listing the important points that should go into your letter.
An introduction stating the program you're applying for and any other basic identifying information.
Background information on you and your professional and academic foundation.
Specific accomplishments, your research, professional interests.
Any notable research projects or internships (or something similar to them).
Explanations as to why you would be a good candidate.
Demonstration of your knowledge of the program and how it fits into your life.
Summary of your main skills and academic merit.
Conclusion restating why you would be a good candidate.
Step #9 - Why are you the best?
As seen in the brief outline in step #8, you have to do a bit of "selling" to advocate for yourself. Just as you would for a job, the objective of your letter is to convince the review committee to admit you into their program. Therefore, in a tasteful and suitable manner, you should round up all your key features and accomplishments and present them together in a complete "sales package" at some point in your letter (preferably at the end).
Step #10 - Craft your first draft
The last and final step of the "how to write a letter of intent for grad school" process is to get to writing! Though this list isn't all-inclusive, you now have the basic information needed to hit the ground running. And when drafting, remember that interest or intent letters should not be ridiculously long. A page or two will suffice!
Use this article to explore and deepen your expertise and information on this statement of purpose thing. Come back to thank us when you get into the grad school of your dreams!