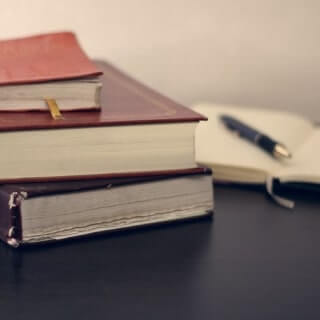 FRIES Writing: useful guidelines
The FRIES writing acronym (also known as FIRES by some) refers to the different types of supports that can be utilized when crafting a middle or support paragraph in a piece of writing. These supports include Facts, Reasons, Incidents, Examples and Statistics. Each one provides a useful expansion of a topic sentence as well as strong and solid evidence for a point or claim being made in the text.
Though each can easily stand alone in a paragraph (as a sufficient means of evidential support), often times students or writers will present multiple elements in one paragraph to provide an adequate amount of support and/or drive home an underlying point or objective.
FRIES in action (a clear example)
For instance, if the main objective of an
essay
is to convince people to "not spoil their children" evidence that would strongly work in favor of this particular point would be;
the recession has forced some people to live with a smaller monthly budget (fact)
(1) spoiling children makes it difficult for them to endure hard times (2) it inhibits them from properly learning how to earn things on their own (3) it makes it harder for them to share things and interact with others (reasons)
a news report, feature article, or some type of personal story that shares an incident in which a spoiled child was ungrateful to his/her parents and/or was disrespectful towards them (incident)
In this example, the many supportive elements that are exhibited such as fact, reason, and incident can easily be fused into one paragraph and work very well to drive home the point that "spoiling children is a bad idea."
And in addition to this short example, it may also be beneficial to provide specific definitions of these terms as well as more information on all of the FRIES writing guidelines. *Detailed descriptions and helpful tips can be seen below.
FRIES explained (useful descriptions)
1. FACTS
By definition a fact is "knowledge or information based on real occurrences." Which can be obtained from a variety of sources including researchers or people who are 'experts' in a field as well as general reference materials that have been compiled by them. Facts are obviously a very important part to any type of writing; especially ones in which the writer is attempting to argue a point or persuade or convince the reader into accepting their particular opinion or way of thinking.
*Facts need not always be supplemented with a direct source. For instance, if a common fact is presented, such as the sky is blue, then obviously this does not need to be referenced.
2. REASONS
Reasons differ from facts in that they can be argued or disputed (in most cases) and generally come from the opinion of the author or others, and may or may not be supported by substantial evidences. Usually reasons that are listed for or against an issue are often obvious or common sense points, that most reasonable people would agree with (for example, a reason to do things yourself, in addition to saving money, would be to have a feeling of accomplishment and self-satisfaction).
Likewise, reasons that make a strong connection to a topic sentence as well provide a feasible suggestion (that makes sense) is more fruitful for the overall development of an argument.
*A wrong turn to take with any piece of writing is to introduce weak supports that will do more harm than good.
3. INCIDENTS
Incidents are similar to examples but are more specific in that they refer to an event that occurred and may actually work better at illustrating or driving home a particular point. The incidents that are presented in a piece of writing should be factual for the most part and detail an actual event. This type of support may be relevant to news stories, persuasive pieces or even
personal essays
(which is actually filled with incidents).
*One precaution that should be taken when citing incidents is to be sure that the incident presented supports not only the topic sentence of the paragraph but the overall purpose, theme, or objective of the paper.
4. EXAMPLES
Examples may be considered the most common and basic method of elaborating on a particular point, as well as establishing main topic support. Examples are versatile in that they may be used in a variety of platforms from research papers and
cause and effect essays
, to how-to articles and
definition essays
. Examples help paint a better more detailed picture of a statement or point and therefore should illustrate something that the audience can understand and relate to. *For example, you wouldn't provide an example that would only be understood by a specific ethnic group if writing for a general audience.
*Sometimes good examples usually require a little thought and effort by the writer, but are well worth it in the end as they increase reader comprehension and engagement.
5. STATISTICS
Statistics have such a reputation in the research and writing world that they are often the first thing that comes to mind when people think of evidential support. Statistics are the hardcore numbers that bring credibility and support to almost any topic- as they are often very hard to dispute. Similar to examples, statistics also find their way into many types of writing as well but mainly those that benefit most from them; such as
research papers
and persuasive pieces.
*A few things to be mindful of when using statistics; proper documentation of sources and the credibility of the organization providing the statistic.
Alternative Interpretations
It should also be noted that when it comes to commonly used acronyms such as this there is usually a bit of discrepancy behind what each letter represents.Though the basics points are the same, some teachers or instructors may add or alter some of its guidelines to better reflect their own personal preferences
For instance, the FRIES acronym may also be described as Facts and Figurative Language, Reasons and Recommendations, Imagery and Incidents, Examples and Expert Testimony, and Statistics. Though these elements differ from the basic interpretation of the term FRIES, they both have the end goal of providing multiple forms of support for support or middle paragraphs. As you can see it is still very useful and adds a few other types of support and elaboratory elements that would work well in most forms of writing.
Martha Buckly
Writer:
See other articles