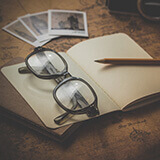 Dissertation writing as the final stage of your studying
For many graduate students the dissertation marks the end of their academic studies as well as a nurturing period of; study, research, and field concentrations. In many cases students will go on to positions where they must demonstrate their skills and knowledge without the cherished guidance and support of university faculty.This places a heavy emphasis on the role and purpose of the
dissertation
.
Often times when discussing this momentous requirement; focus is usually placed on its completion rather than the actual purpose, benefit, and role that it plays in the professional life of the student.
So what is the purpose of the dissertation?
Before you can take on a writing task of any kind you must first know two main things; audience and purpose. Its clear who you are writing for (ultimately a review committee, but hopefully a wider audience as well) but exactly what is the reason behind your writing? Outside of answering a research question, why was your dissertation assigned?
Really knowing the answer to these questions may not only give you the drive you need to accomplish your dissertation but also a better chance of passing overall.
The dissertation is assigned to...
PREPARE students for independent scholarly research in their roles as professors, researchers, or employees
EVALUATE a students ability to research topics, answer questions, collect and analyze data, review literature and write critically on a given topic
DETERMINE whether or not a student has an intimate and considerable amount of knowledge of the field or discipline
DECIDE if the student can produce the quality of work suitable for a professional in the field as well as an individual that is expected to contribute original and new research to the discipline
So in all, when you seek to fulfill the requirements of your dissertation, from the initial composition to the defense, you are working towards a genuine demonstration of professionalism. And this leads us to one of the most important purposes behind the dissertation-certifying your knowledge base in the field.
Having a vast amount of knowledge
Though your review committee in no way expects you to have read everything that was ever written on your topic-they do expect you to have read a lot. One of the areas that many students fault in during the dissertation process is the literature review. The literature review is considerable, seeing that upon graduation (willingly or unwillingly) you are now an ambassador for the field or discipline that your degree is attached to. Therefore it is unacceptable for you to not have a substantial knowledge base in the field that you claim to represent. And this aspect, in many ways, is evaluated based on how well or poor you do in constructing your literature review.
Proving your competency
There are a few basic things that need to be in place to prove that you are competent in the topic or subject matter of your dissertation. Reviewers often expect to see these things present and established in the literature review. Their absence may indicate an immediate flaw in your dissertation and a poor grasp of the key concepts of the field.
Basic things to cover
1. Include a recognition and acknowledgment of the pioneers, scholars or ground layers in the field
This may be related in a broader sense to the field as a whole or the specific topic that is the focus of the dissertation. For instance, as you discuss the specific scholars or researchers connected to your topic you may also find relevant linkage to pioneers of the broader subject as well (For example, if group behavior were to be your topic and social psychology your broad subject).
This task also includes knowledge of the basic theories and concepts that form the foundation of the topic. So in addition to knowing the main researchers in the field, its equally as important to truly understand what those researchers brought to the field in terms of discovery, analysis and ways of thinking.
2. Use the literature review to set the context or stage for your work
One of the primary objectives of a good
dissertation topic
is to fill a 'gap' or 'hole' that is present in the literature. In doing this a major responsibility of the student is to likewise show that the area sought to be researched is important and relevant to the field; and therefore worth studying. This is achieved by developing a framework, so to speak, around your topic.
Rather than simply summarizing different works, students should aim to precisely illustrate their topic within a framework of other discussions or research. That is to say,
where does your topic fit in? And, why is it important?
This task may be achieved by 'weaving' your literature review into other sections of the dissertation, such as the conceptual framework or problem definition chapters; rather than providing a single
literature review chapter
.
Though obviously there are other components to the dissertation that deserve attention, this one was mentioned here because it is the most connected to the notion of 'scholarship' that comes with the dissertation as well as the graduate degree.
Research skills are taught for years in different educational settings but the concentration and knowledge attainment that is found in graduate education is definitely what separates it from all other academic degrees.
Final thoughts
Even though the person that has acquired the graduate degree may have little real-world experience in the field, the hope is that, their extensive research efforts and study found with the dissertation will provide them with the right to be considered a respected researcher and or established professional in their field-something that would be very hard to achieve without such an expansive work.
Overall, a dissertation shouldn't mark the end of research and learning, but rather be the beginning of a new stage of a professional career. Primarily because successful submission and defense of a dissertation illustrates that a student has worked to obtain expertise in a particular field and is knowledgeable of the skills needed to conduct sophisticated and professional research.