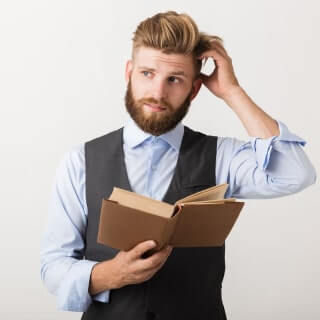 The Demarcation Line Between a Research And Project Proposal
Writing any academic paper often implies submitting a proposal. The form and content of this paper can differ depending on the type of your main paper - whether it's a research or project. The main difference is in the scope of work. The research paper proposal relates to a more serious academic field, whereas projects are mainly assigned in schools and don't have the scientific significance the research paper could have. First, however, we must mention that the project proposal must be written to get the necessary funding.
The difference in academic levels presupposes that the requirements for the research paper proposal are much stricter than those for the project. It's essential that the standard of research paper writing is higher, but we'll anyway mention it here. You can't just choose a topic and research it; writing a proposal where you should state a topic, its importance, and significance is a must. Besides it, a student must review the literature, and the previous research on a chosen topic, provide the evidence and get the approval of the professors' board. In conclusion, we can say that the purpose of both research and project proposals is to get permission to write a paper. The content, format, style, and length of these papers differ, but the purpose is the same.
Here we'll try to cover all the nuances of the project and academic research proposals so that you won't have any questions.
Tips And Hints For Academic Research Proposal Writing
Keep in mind the formatting. There's no point in sharing any tips on formatting your research proposal because we can't know what formatting style you'll be asked to use. It depends either on your professor's requirements or the ones of your department. Even if you think that this or that format isn't suitable for your research proposal, you must unquestioningly follow the rules; otherwise, your professors will reject the proposal.
Each section is entitled. Let's leave aside a title page and move to other sections of your research proposal, such as background, aims, significance, methods, reference page, etc. The information should be placed in proper sections, and each section must have a relevant subheading.
A concise title. A research paper proposal isn't a minor paper, as many students might think. So, every aspect of this paper requires special attention, and the title isn't an exception. You must do everything to make the title of your proposal a short abstract of your research paper. Put the most important words first, and make sure your title is short, concise, and meaningful. If you want to achieve this purpose, write it only after you finish writing all other sections.
Remember about justification. The rationale is a must for you if you want the paper to be accepted by the academic committee. Rationale or justification is your explanation of the reason why you write this paper, what your knowledge gaps it can fill, etc. Please, don't write about the goals you won't achieve just to seem smarter - be realistic. Add some drawbacks or limitations in this paragraph.
Literature overview. Writing a research paper is impossible without using the literature. Your task isn't just to mention what research papers and studies you used. You must explain why this or that paper is relevant, what drawbacks it has and how your research can add up to the existing ones.
Write a proper outline. If you think that outlining means just deciding what sections your research paper proposal should have and following them, you're deeply mistaken. It's a lot of work that should be done. The outline is more than just a description of the structure - it should include other important aspects, such as your needs (resources, budget), completion timeline, etc.
Mention the research question. If you want to submit a proposal that will be accepted, keep in mind the research question. Professors who will read it shouldn't forget about your research question even for a minute when reading the proposal. Do your best to let the committee understand that your idea is worth it.
Don't start with cons. Of course, any research paper proposal must have the cons but don't mention them in the very beginning. Instead, focus on pros and tell how your research will contribute to the topic. Write the way your readers can stay interested in your paper.
Top Project Proposal Writing Strategies
Follow the right structure. There are certain sections obligatory for project proposals. These are intro, purpose, motivation, summary, references, project details, etc. We hope you're aware of the title's importance, so you can make it clear and concise. Keep in mind that 45 characters in length can lead you to success.
Proposal introduction. This section is the first the reader sees, so your task is to interest them from the very first word. What's the purpose of your project? Why do you think it's important? How can you benefit the scientific community? Answer all these questions in your intro, and your proposal will be graded high.
Describing the Motivation. Students often don't understand what is required of them in this or that section, so we'll help you. The motivation section implies that you'll tell the committee why your paper is important, you'll describe the problem you try to cover, tell them about the solutions and findings that already exist, etc. Don't forget that your aim is to glorify why your paper/solution is better than the previous ones.
The summary of your project. This section isn't long enough - just tell the professors what your project's content will be.
Covering the details. Writing your project presupposes carrying out some experiments, making observations, etc. Cover it all here: mention the procedures that have been taken, the problems you face, the challenges you completed, and the amount of time that was spent.
Concluding your project proposal. Writing the final paragraph is nice and easy: just check what you've written in previous sections, select the key points and restate them here.
References. It's a place to cite all research papers, studies, books, and other information sources used in your project and project proposal.
We tried to make this guide as detailed as possible, and hope that now you understand the similarities and differences between project and research paper proposal, and this kind of writing will no longer be a problem for you.
No matter what type of proposal you're writing, there's one one-size-fits-all secret: show your confidence and readiness while writing. Use the Internet to find some tips on making your writing more confident; spend time on achieving it, but be sure the result will be outstanding.