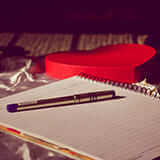 Common mistakes in editing a case study
Case studies are given to help improve the analytical skills of students. Editing a case study requires that you know how to write a proper case study. Without proper writing skills, it is easy to get lost in the editing process. The first skill set to possess is the ability to
write good case studies
.
Qualities of a good case study
A good case study must have interviews. Interviews pass the message across that the student knows what he is doing. The aim of interviews is to help students find answers to given problems in their case studies. Interviews get through appropriate channels like local heads of companies and organizations that are related to the companies in the case study.
Role playing
Role playing is a skill that must be learned if a student wishes to be successful in writing case studies. Role playing involves students taking different roles or characters as those found in their fictitious cases. When they play these characters, they will be better able to predict the actions of the characters and also to understand the problems they are trying to solve.
Having understood these basic skills, editing a case study will prove to be easier. However, a few common problems are often experienced when students try to edit their work. Some of the problems are mentioned below.
Inadequate knowledge about introductions
When a person doing an editing work without deep knowledge of introduction content, there are bound to be problems. When you edit an introduction in a case study, you should look for an explanation of the topic on hand. This is not a good time to start looking out for the synopsis.
Inappropriate components in the analysis/overview
Another
common mistakes
in editing a case study comes when the student does not understand what should be in the overview/analysis section of the case study. When an editor lacks this knowledge, it will be difficult to for him to appropriately edit this section. It is worth bearing in mind that the overview/analysis section should contain some graphics, sketches about the organization in question. It should also contain employee information of the company, company statistics, and other data that may be useful in understanding the background of the company.
Status report
When an editor does not understand what a status report is, he will find it difficult editing it. A status report tells or gives information on what the students' fictitious companies have done in their perculiar situations. Armed with this information, it will now be easier for an editor to know how to edit errors made in this section of the case study.
Appendices and Bibliography
If an editor does not know how to write appendices and bibliographies, it will be impossible for him to know how to edit them. The first thing to do in this situation would be to learn how to write appendices and bibliographies. Know the different citation methods. Know when to use in text citation and how to cite it in your bibliography. When in doubt consult your text books and internet.
Arming yourself with this basic knowledge will ensure you avoid common mistakes in editing a case study.