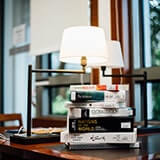 Case studies on Law, Business and Nursing: similarities and differences
During your academic or professional pursuits its likely that you may be asked to
create a case study
for your field or discipline. The case study, also referred to as the case report, is a well-known process of conducting scientific and evaluative research. In this article we will discuss what a case study is and how it is constructed in three different disciplines; law, nursing and business.
What is a case study?
A case study is a precise way of analyzing a particular subject matter such as a person, group, incident or phenomena. Case studies can usually be identified by the following characteristics; (a) is an in-depth examination or analysis (b) is evidence based (c) and can be applied to a professional field of study.
The term case study is also often used to describe a research method taught in most college-level qualitative research classes. With the case study as a research method, a similar approach is taken with selection in that individuals and groups are the focus of investigation and information on them is gathered either through interviews, observations, records, essays or other available resources. Case studies in general are popular within life and social sciences but can also be found in other disciplines with slight modifications to the units of study and the different approaches to data collection and analysis.
Writing Law case studies
When discussing
law case studies
we first need to distinguish between case studies/methods for instruction and case studies for writing. For the purposes of instruction the case method has been coined by law schools as a new and often utilized method of teaching law. It focuses on the study of court opinions and decisions rather than traditional lecturing and reading. For case studies discussed here, which is for writing purposes, a student investigates a particular legal issue or problem and then conducts the necessary research required to produce a possible 'solution' or legal outcome to the problem.
Law case studies are written similar to other material by having a clear introduction, body and conclusion. In the beginning of your study you should clearly state the legal problem or concern that is being presented and any important background information. Afterwards you would move on to the body of your study which is the results of your research and analysis of the various applicable laws and legal principles. In this section its important to also give a thorough covering of your topic and adhere to proper organizational techniques.
Lastly, your conclusion should examine the most likely outcome of the case based off of the evident facts and relevant and applicable laws. You may choose to explore more than one possible outcome if strongly warranted. Citations are also very important and should be given considerable focus and attention likewise any 'gray areas' identified during the course of researching and evaluating suitable laws.
*A simple way to sum up the entire process would be to apply the IRAC system, which is; Issues, Relevant Laws, Application of Laws, and Conclusion.
Writing Nursing case studies
Nursing case studies, by nature of the profession, focus on the individual or the patient. Therefore the nurse's primary objective, reflected in the case study, is the well being of his or her's patient. The information needed for a nursing case study can be gathered from a patient's records, interviews, and any other reference materials available to the student. Proper references should also be cited especially for information related to diagnosis and treatment. The steps to follow in creating this type of case study are simple and straightforward. Below is a brief outline of a nursing case study.
Introduction

In this section you should provide some background information on your patient (demographics), a bit about their history and illness and your thesis statement. Your thesis or main objective should explain how you will go about addressing the problem, your nursing recommendations, and your plan of action.

Definition

Next, you will need to further define the diagnosis and its associated disease.

History

Afterwards, add more detail to the previously stated information on the patient's history and demographics. Be sure to include all treatments that the patient received and is currently receiving.

Plan of action

What steps would a nurse take in this situation? Provide the reader with a detailed description of the patient's diagnosis and the main objective of your recommendations. What are you hoping to achieve by your actions? How will it benefit the patient and their situation?

*In this section keep in mind relevant and appropriate sources. Students should be able to justify their recommendations and interventions with documented evidence and support.

Evaluation and Recommendation

Explain the end result of your interventions. Discuss the benefits and shortcomings of your chosen approach and what improvements can be made. Lastly provide your audience with appropriate future recommendations for the client's health.
Writing Business case studies
As you can see each discipline has their own version and interpretation of case studies. Business is no different. For
business students
, a case study will most likely be in reference to summarizing information about a particular company and analyzing specific business practices as well as the application of theory to real-life situations. Similar to law, business instructors also utilize the case study analysis method in classroom instruction. This method proves well in providing students with actual accounts of business methods and theories learned in textbooks.
Similar to the nursing case study, for business, you will include the following things in your introduction; (a) a brief description of the company, their industry, goals and objectives (b) some background information on how they started (c) the current issues they are experiencing (d) and your main objective (i.e. how you will analyze the key issues presented and your methods and approaches to solving those problems).
In the body of your study you will dissect each problem and analyze it by evaluating the company's corporate and business strategies as well as by applying business theories and concepts to presented scenarios. In your discussion you should include primary details such as manpower, budget and resources.
The last portion of your study will present
solutions
to proposed problems and
recommendations
for rectification. When suggesting alternatives and solutions, to give a full examination of each option, provide both the benefits and setbacks of your ideas. Also you may want to explore concepts that may have already been utilized by the company but failed and why. Conclude by restating your
thesis statement
or main idea and provide a final statement or recommendation about the company.
The case study instructions provided in this article are meant to be a basic guide to constructing efficient case studies for the disciplines acknowledged. Other fields may have differences in the layout of case studies and reports but in general the writing should show an understanding of the unit studied and evidence that a sufficient and adequate amount of research was conducted on the subject matter.