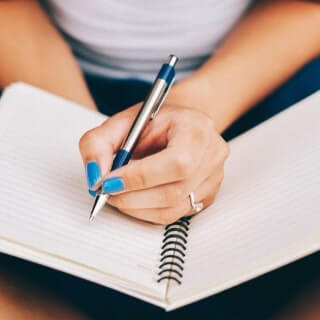 ASA Essay Style Format
Don't despair when your instructor wants you to hand in a paper in the ASA essay format. Surely, you are already familiar with major writing styles and even know their differences and specific features. That said, ASA may still sound strange even to students with some experience in writing. But, if you are dealing with style now, conduct some research on it to lend more credibility to your work.
As you might know, ASA stands for "American Sociology Association", which sheds some light on where ASA essay style format is used. Though a bit similar to APA citation style, ASA style needs the writer to comply with several extra requirements when writing the essay, so be attentive. As it will be a paper on sociology, you have to provide more data, statistics, and other concrete information. When writing your ASA essay, pay attention to the following:
ASA Title Page.
Include the full title of the paper, author(s) info (name, institution), word count, address to which all the questions and comments about the essay could be sent, as well as any info on the credits, sponsorship, or contribution. It is a common practice to use footnotes when writing author info. However, your teacher's preferences may be different, so double-check everything before you start writing.
Abstract.
An abstract should be on a separate page and have about 200 words. At the end of the main text, add several keywords which will help readers identify the main points of the paper.
Text formatting.
You should use a 12-point double-spaced font unless your instructor tells you otherwise.
Margins.
Make sure margins are set to 1 inch on all four sides. Keep in mind, though, that sometimes this requirement may be different in the journal or your instructor's notes, so be extra careful here.
First Page.
Your paper should have a separate title page.
ASA Subheadings.
Subheadings are powerful instruments which help you organize your text. They should be left-aligned and never in a bold font. There are three main types (or levels) of subheadings you may want to use.


All the letters should be capitalized, the only exception being prepositions and articles. The text should be written in italics.
Only the first word should be capitalized, the text - italicized.

Footnotes and Endnotes.
Footnotes are references which appear at the bottom of the page containing citations. Endnotes are a bit similar to footnotes, but they are listed in the Reference section at the end of the paper. You also can use them to expand, highlight, and give some additional info concerning data in the tables or figures. You should use Arabic numerals for your endnotes. Begin each one with a number matching a source mentioned in the text.
Numbering.
Number the pages consequently starting with the title page and ending with the reference page. Use Arabic numerals.
Figures and Tables.
Place each table or figure separately on different pages at the end of the paper. Add a title and description to each of them. Write full, not shortened, headings in tables where possible. The info in the headings should be self-explanatory and understandable, sparing readers the need to consult the text.


Number tables consecutively (Table 1, Table 2, Table 3).
Number figures consecutively (Figure 1, Figure 2, Figure 3).
Extra Tips on How to Write an Essay in ASA
And we're still not done helping you! Here are some more important tips for you regarding an ASA style essay!
Avoid the first person, unless otherwise instructed.
Don't give your opinion - the paper needs facts and references.
Write in active voice. Avoid using slang, jargon, cliches, common expressions, and superlative forms.
Words like 'percent' and 'versus' should not be abbreviated in the body text but can be in tables or graphs.
Don't use gender terms unless it is specified in the instructions and relevant to the topic. Avoid stereotyping.
If you use acronyms, give the full name with the acronym in parentheses. After this, you can use the acronym itself.
We hope that your "how to write an essay in ASA" problem has been solved! Well, almost solved... You still need to compose the paper itself. Good luck, and remember - we are always here to do everything for you!