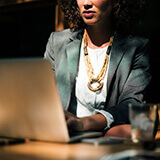 Academic writing difficulties: time management tips
May 19, 2013
Time management is vital to be successful at academics. Planning time for assignments and other work helps one to focus appropriately and spread the tasks throughout the academic year. This reduces the stress and helps one to cope with the pressure of deadlines. When it comes to deadlines, many of them for academic work are scheduled around the same time and if not planned properly, it is almost impossible to meet all the deadlines efficiently. So first work out on what and when it needs to be done and how efficiently your available time can be used.
Many students loose on their
academic papers
or research papers as they tend to complete them just before the deadline. The extreme pressure of the due date for submission takes over the work. Many also tend to repeat the information to make sure the paper does not fall short of the required number of pages. A last minute work definitely is not impressive. You can avoid such situations by realizing the importance of managing time wisely and effectively.
Plan and Prioritize
Time management process starts with planning and prioritization. Planning involves making a list of all the to-do tasks according to their deadlines. This gives a clear picture of the short term, mid-term and long term work requirements. And according to the scheduled time, you will have to prioritize the tasks and complete the short term plans first. This kind of planning helps students in organizing their study most effectively. Planning ahead definitely reduces stress and saves lot of time and energy.
Reduce Stress By Planning Ahead
Writing a research paper
can take a lot more time than you plan or think. Writing a research paper is a combined effort of many steps and each phase or step takes time. By planning ahead and starting the paper earlier, you can reduce the stress and come up with a quality paper. Smart ways of doing things is a wise way of spending time.
Determine on a Topic Early
The first step of academic writing is selecting a topic. Instead of searching for a suitable topic, you could think or relate to a
possible topic for research
while reading your textbooks. Another smart way of getting ideas for a research topic is jotting down topics that interest you during a class lecture. This way you can reduce the exploration time to narrow down on an interesting topic.
Gather Information and Indulge in Research
The next step of academic writing involves gathering the background and relevant additional information on your topic. As known by all, library is the best resource for reference books, journals, maps, guides and online reference. A library is the best place to start a research. It offers most of the information like the overview of the topic, context, statistical and historical information, maps and images associated to the topic. One might think, university library is close enough and ready resource for research. The point to consider is that the books and reference journals may not be available when you need most. So one should be prepared to start the research earlier so that the required books, journals, encyclopedias can be requested from other libraries and resources if not available. This might take some time, so you don't want to wait till the due deadline. For current information, you can look out for article databases which offer subjective, combined, comprehensive and focused search.
It is wise to gear up and manage time to avoid academic writing difficulties. Let us discuss few tips for good time management when it comes to writing research papers.
Prepare an Academic Calendar
Make an academic calendar with details of the due dates of all upcoming assignments and projects. This may sound ridiculous and a time waste task, but it will help you remain focused and organized on the assignments. Your schedule might get crazier by the time. And writing all projects in one place will help you keep track of all your scheduled assignments and there is little chance or no chance of missing out on any of the tasks. This is also a first step that initiates prioritization. You might not want to sit and
write a paper
if your calendar shows that you have a test the next day.
Never Lose Track of Time
Keep track of the time while
writing an essay
to confirm efficiency. Many a times, we spend hours on exploring and researching for the required paper. At the end of all the hard work, you might feel you did not find relevant information. If you are doing an online search, there are higher chances of getting deviated. When you start using a time tracker, there are less chances of wasting time as you keep track of what you have been doing every hour. And you can immediately change the approach and get back on track with more focus and attention if it is not productive without wasting further time.
Retain Determination
Retain your determination. Once you decide on starting your assignment early, it is more important that you actually start it early. Be determined to continue the organized approach that you start. Mental toughness is what is required. Many students talk about it, but very few actually focus and work on it. Some might find it difficult to follow the writing goals; it is completely fine to find it hard. You should not lose your self-discipline and try to develop your stability. There are many articles and books written by experts on how to build self-discipline and determination that can help you develop your personality. Try to remain optimistic and develop self-discipline around positive thoughts and not negative thoughts.
The above are just few very simple tips to get started on efficient academic writing. By following the above, you can reduce the writing difficulties. Bottom line is that time plays an important role and by using good time management techniques, you can write a good research paper with less stress and present. It is important that you do not strain yourself at the end of the semester while wasting most of the valuable time in the beginning.
back to all posts