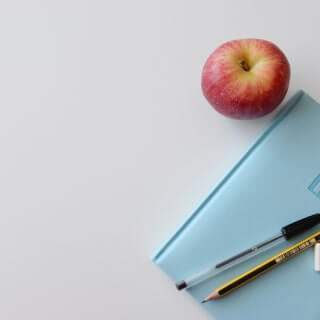 5-page essay: how to find enough material to cover the required word count
Some students dread the thought of the five-page-essay. Though compared to other works such as the research paper or term paper, a five-page-essay is actually quite an easy job to complete. The only major problem that may arise is when a student is not given much direction from an instructor as to what to write about. When this happens the best thing to do is to adopt a subject that is easy and comfortable to write on. Otherwise, when the topic is supplied, the basic means of attacking an assignment can easily be applied. Below are some tips to get through the dreaded five-page-essay; with or without a teacher's instructions.
What if I don't have a topic picked out?
The solution for this is simple. Make your life that much easier by selecting something that you will enjoy writing about as well as something that has an abundance of resources at your disposable. For instance;
Eating habits in ancient Persia may be a topic that you are mildly interested in but because it was never thoroughly explored or developed the resources are likely be limited and hard to track down. This means a lot of extra time spent in the library or online trying gather up enough information to craft a decent essay. A better topic on the other hand would be Persian Cuisine as it can be narrowed down to a handful of countries that would identify themselves as 'Persian' as oppose to ancient Persia which included a large and expansive geographical region. And though eating habits and cuisine differ considerably, they are still somewhat related- (as a regions cuisine will tell you a lot about their eating habits) with the later being much easier to write about due to the amount of information that can be found regarding it.
So to recap, you can opt to...
*Pick a topic thats easy to write about: select something that you can relate to, have experienced, enjoy, or are interested in.
*Pick a topic that has a lot of information available: choose a common topic with lots of resources and examine it from new angle or perspective.
What type of essay to write?
Now that you have a topic in mind you may be trying to figure out how you want to approach your essay. Any one topic can easily be manipulated to fit several types of essays. And thankfully a lot of essay formats can help you satisfy your five-page goal. Some require a lot of research and analysis while others may be done relatively quickly with a minimal amount of research. Some interesting types to choose from are:
Descriptive
Definition
Compare and Contrast
Cause and Effect
Narrative
Process
*If you're familiar at all with essay writing you'll notice that persuasive/argumentative and critical essays are purposely left out of the list. And for good reason. Though these types of essays are great for five-page-essays, they generally require more thought, research, and analysis than other types of essays. And if you're worried about reaching your five-page mark these may not be the best essays for you to write.
I already have a topic and an essay type, now what?
Obtain a variety of resources
One of the best ways to cover the page length requirements of a paper is to give yourself plenty of information to review. This allows you to gain a better understanding of the topic which in turn allows you to expand on many issues on your own (which means easy writing) as well as identify several subpoints to discuss. An essay is essentially a main point with several supporting subpoints. So the more you know on a topic the more you can pinpoint the other issues that need to be addressed.
*Above all, avoid skimpy websites that have more ads than content. Instead pick up a book or an encyclopedic entry that can provide you with a wealth of information on the topic.
Write the body of the paper first
Since the five-page-essay can easily mimic the
five-paragraph-essay
, the three middle pages of your essay would be considered the body of the paper and the first page the introduction and the last page the conclusion. So following this train of reasoning it would be more feasible to start with the largest section of the paper first-which is the body. There are a couple of benefits of writing the body of the paper first;
it enables you to accomplish the most important page count first (3 is almost 5!)
you don't have to worry about writing a long introduction and then having little room left to sufficiently develop your argument
saving your introduction for the end may actually be better if you're really not sure what your paper is going to be about in the first place
Add personal anecdotes, thoughts and opinions
Depending on the type of essay you are writing it may be possible to add 'a dash of you' right in the mix of the essay. This may come in the form of commentaries, opinions or thoughts on a particular issue (though if is not a personal essay then you must be very careful about how you craft or present your ideas). Likewise, an anecdote, which is a personal experience or story, is a very common method of illustrating a particular concept or idea.
*Not to mention that most people love writing about themselves.
* Anecdotes also tend to liven up a work and add some much needed humanity to any piece of writing.
Along with the above mentioned tips, other basic methods involved in the writing process can be used to help get you through your five-page-essay. Some of these include
(a) drafting a reasonable and well-planned thesis statement (b) taking detailed and useful notes when reading (c) and developing a solid outline to follow before writing.
These techniques along with the ones intended to help you 'make it through' five pages, should be more than enough to produce a
quality paper
that meets the necessary page requirements of your instructor.