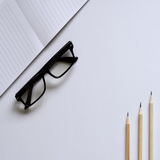 Writing a Paper for Reading
Conferences are an important part of the academic process. Scholars, professors, graduate students, and even undergrads all come together to display their work and discuss their ideas, and presentations are a key part of the experience. But even for seasoned professionals, the process of preparing and giving a presentation is a daunting task. Not only do you have to write a clear, well-organized talk, but you then have to actually get up on a stage and give it. And, unfortunately, there's no guarantee that you'll be able to get your great ideas off the page.
Presenting in the MLA Format
For most conferences in the humanities (e.g., English, literary criticism, foreign languages), presentations are in the format of read papers. Presenters prepare a "listener-friendly" version of published or to-be-published paper, then they simply read that paper to the audience. This reading is usually followed by a question and answer session or a discussion among members of a panel. Sometimes presenters can use visual aids, but more often than not, if you're presenting at an MLA-style conference, it'll just be you and your paper.
Writing a Paper for Reading
The easiest course of action for presenters is just read something you've already written. For more experienced students this might be a paper you've published or are trying to publish; for younger students it might be
an essay
or
thesis
you've done for a class. But while this might be the easiest thing to do, just reading a paper without any alterations isn't likely to wow the audience. Instead, if you want to provide a memorable, engaging talk, then you need to rewrite your material for the stage.
Think about the last time you sat in a lecture or listened to a presentation from someone who just read off a piece of paper. It probably wasn't very exciting right? It was also probably hard to follow the speaker's argument without any sort of visual aid. Unfortunately, these kinds of problems are going to be hard to avoid when you're reading a presentation, but that doesn't mean you can't make an effort to improve your material.
Write for listeners, not readers
There are obviously a lot of differences between listening and reading, but the most important for conference presenters is that your listener isn't going to be able to refer back to things you've already said. While readers can take time to think about the meaning of a sentence or flip back a few pages to review a particular paragraph, your listeners aren't going to have the same luxury. Once you've read one sentence it's on to the next. Think of your talk as a one-way street, and your listener is along for the ride.
This difference means that, if you want to read from an already written document, you're going to need to alter the text to make it easier for listeners to understand. When you're
writing a paper
to be read, you can move quickly through your ideas because you're counting on the reader to take all the time they need to understand the material. But when you're audience is listening instead of reading, they're going to need more help. When you're reading to the audience, you need to be absolutely sure that everyone understands each point you're making before you move onto the next.
In order to help your audience keep up with your ideas as you move through your paper, it's important to provide signposts and summaries along the way. As with any presentation, to ensure that the listener will remember what you're saying, you want to 1) tell them what you're going to say, 2) say it, and then 3) summarize what you've said. This technique might sound repetitive, but remember your audience can't ask questions or refer back to early moments in the talk if they're confused, so you have to do that task for them within your presentation.
The same idea applies if you bring up a point you made earlier in your talk. If it's an idea you haven't referenced in a while, then you need to repeat earlier ideas so you can be sure your audience has them fresh in their minds. Again, this might seem repetitive to you as you read, but your audience will appreciate it.
Lastly, try to simplify any overly complicated sentences or paragraphs that are going to be hard for the audience to understand. If there are any sentences that take more than one reading to understand, then you can be sure that listeners aren't going to figure it out. So, go through your paper and rewrite any sections that are likely to go over your listeners' heads.
Write for time
One of the biggest mistakes you can make as a presenter is to go over your allotted time. Not only does this make you look unprofessional, but it also means that the audience won't get a chance to hear your entire paper. Instead, a moderator will likely boot you off the stage mid-paragraph or even mid-sentence.
So, when you're
rewriting a paper
for a presentation, make sure you time yourself so you know how much you need to cut. Reading almost always takes longer than you think it will (unless you're a very fast talker, which is a different problem), so don't rely on word or page count to estimate your time. And, most importantly, don't be afraid to cut material in order to meet the time limit.
Write for readability
Your audience isn't going to be reading your work, but you are, which means you need to be sure your paper can easily be read aloud. One of the easiest ways to accomplish this is to make a few simple physical changes to your text that will improve readability. For example, you can enlarge the text and double space it so that it's easy to see, and you can put page breaks at the end of paragraphs or sections so you don't have to pause mid-sentence to turn the page.
It's also a
good idea to write
notes for yourself on your paper. For instance, if there's a particular point you want to stress you can underline it, or you can write reminders for yourself to pause or look up at the audience in particular spots. These kinds of things might not seem worth writing down, but when you're nervous up there on the stage it's easy to forget simple things like taking deep breaths and looking up. When you write it down and follow through, it will help you look calm and focused.
Read with style
All that hard work will be wasted if you just stand up in front of your audience and read in a monotone for 20 minutes. After all, if people are dozing it won't matter how often you repeat your main ideas. To keep the audience interested, work on speaking with inflection and excitement like you're telling an interesting story to a friend. Remember, the audience won't get excited about your work if you clearly aren't.
Practice, Practice, Practice
The key to producing a paper that's easy to read and easy for the audience to follow is simply to practice. All the issues listed above-from overly complex sentences to time management-are easier to identify and fix if you read your paper out loud again and again. Then, when you think you have it all ready, read it some more. This practice will help you identify problems areas where you have difficulty reading and will also make you more comfortable once you get up on stage.
Kevin Demlon
Writer:
See other articles