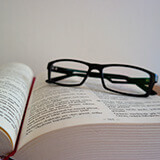 Coursework writing: what is the most important part of the paper?
Apr 19, 2013
For just as many papers a student is assigned in highschool or college there is likely just as many pieces of advice on what section should be given the most attention when writing. You may notice that some tips will focus on the introduction (drilling home the unparalleled importance of the
thesis statement
), while others may provide multiple tools and guidelines for producing strong and convincing body paragraphs (with only a select few giving much attention to the conclusion section).
So with a red flag being thrown around to different sections of a paper, how do you determine the absolute most important part?
Knowing the components: The introduction
Its well known that most papers can be broken down into three key components; the introduction, the body, and the conclusion. Here we will focus on the introduction and the body as the conclusion is rarely mentioned as a crucial part (even though it is still relatively important).
The introduction. This portion undoubtedly holds a lot of weight for every paper; it serves as a bridge from the reader's world to the writer's and is essential for almost all forms of writing. And in some cases it may also be a deciding factor in whether or not a person will decide to continue on with a piece or just leave it on the shelf.
Some things to consider about introductions:
introductions are essential for all papers; no matter how big or small
if the introduction is poor its a good chance the paper will not be read (though this is not written stone as many people do continue reading articles with bad introductions)
the introduction sets the stage for the rest of the paper by providing guiding details such as the thesis statement
the background information provided in the introduction prepares the reader for what is to come and therefore has the capability of improving their comprehension of the text
So from this we can see the significance of the introduction and the important role that it plays in all papers. But even considering this momentous role, its obvious that the introduction is not a stand alone document. Without its supporting body and conclusion, it is no more than a few paragraphs that deliver an unfinished thought-at best.
The body
The body, by simple means of proportion, has no choice but to be the most crucial part of a paper; because without it you have no paper. And even the greatest introduction cannot overshadow a poorly constructed body. But the term 'body' can sometimes be a bit obscure when being used, as it doesn't actually indicate what it does (as the introduction introduces and the conclusion concludes). So in order to gain a better understanding as to why this section is so important let's briefly analyze the role that it plays and that parts that comprise it.
Parts of the body
Exactly what is provided as the 'substance' or 'meat' of your paper may differ slightly based on the type of paper you are composing, but in general your body should present a series of paragraphs that supports your
thesis statement
. And how you go about supporting, whether providing a series of evidences that lead to a dramatic conclusion, or seamlessly providing points (each immediately followed by examples, statements, or illustrations) is up to you and will likely be influenced by your own style of writing, purpose and audience.
Paragraph structure
Since a body is made up of paragraphs, knowing the structure of each paragraph is crucial to understanding how to properly format and
develop your paper
.
Part 1: Topic Sentence
Part 2: Restatement or elaboration of the topic sentence (may not be required for all paragraphs)
Part 3: Supportive evidence (may come in several forms, such as; examples, illustrations, statistics, empirical studies, theories or analogies)
Part 4: Connecting and/or transitioning statement
*Note*
The second part, restatement or elaboration, is often done to provide somewhat of a bridge to the supportive evidence, and it in itself may provide an example or illustration as well.
The connecting statement is sometimes written as the transition statement or separately (that is a transition and a connecting statement) based on the preference of the writer. The main idea is just to provide a sentence at the end of the paragraph that relates what was stated (a few summary words) back to the main topic sentence and prepare the reader for the next paragraph that is to come.
All the statements provided in the paragraph collectively, should be directly related to the thesis statement and the overall theme or purpose of the paper. This is an important point as doing so will help to facilitate unity and coherence throughout the entire paper.
Keys to a successful body
In summary, a successful paper, and therefore a successful body is comprised of paragraphs that are (a) organized (b) developed (c) and coherent.
A. Proper organization
An organized paragraph is one that follows a logical train of thought. The reader can easily follow along and the details to support the topic sentence are sensible and structured. In some cases this structure may be as simple as going from the general to the specific (that is, providing a general statement about the topic and then providing detailed support sentences), or by following a
writing method such as TRI
(topic sentence, restatement sentence, illustrative sentence).
B. Proper support and development
Just as the body is what makes your paper, proper support and development is what makes your paragraph. Usually because whatever you provide to support and develop your paragraph is what will be scrutinized the most by professors or critics. So in order to adhere to this point, it's important to remember that when working to develop your paragraph you are working to provide details for your topic sentence. This can be done by; elaborating, explaining, clarifying, backing-up, supporting and proving.
C. Proper transitioning (to facilitate coherence)
This last point plays a major part in the 'readability' of any paper. A paper that goes from one idea to the next (even if in a logical order) without guiding the reading with transitional statements will be difficult to read and/or understand. So in addition to providing transition sentences at the end of each paragraph you may also find it necessary to provide transitional paragraphs as well to prepare the reader for a new subtopic or point to be discussed (*transitional paragraphs are usually small and only consist of a few sentences).
back to all posts
By
Martha Buckly
. Martha is a good freelance writer and loves sharing posts on different topics including tips and guidelines for articles and academic writing. Her professional experience helps to create interesting and useful material.