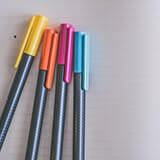 Writing Assignments on Mathematics: Helpful Tips
Dec 08, 2012
Mathematics is undoubtedly one of the most complicated and difficult subjects. It demands that the students understand the concepts well to find solutions to the problems. The inability of the student to understand the concepts results in inferior grades. However, if we simply understand that Mathematics is a simple language, and that by simply observing the standards of writing, one can ensure that the learning is smooth and interesting.
More often than not,
writing assignments on Mathematics
require students to comprehend the concept and write about their findings. Sometimes, students might require applying the concept to a problem and finding a solution. Needless to mention, getting well versed with the concept should be your first priority before attempting to write the assignment, especially as the success of your assignment depends largely on the solution or the findings that you discuss in it.
Having said the above, the suggestions and tips given below can help you write your Mathematics assignment in a desirable manner, thus helping you achieve the desired results:
Use a Standard-sized Paper
Most educational institutions instruct the students to use standard-sized paper (8.5" x 11") paper for writing assignments on subjects such as Mathematics. However, it is highly recommended that students check with their instructors and then write their assignments on papers of sizes recommended by their instructors. It is equally important to use standard-weight paper for your Mathematics assignment.
Write Your Name and Class Details Visibly and Distinctly on First Page
You must write your name, class number, section details, roll number and all other similar details on the first page of your assignment. If you are not clipping together the pages of your assignment, then it is best to mention your name and class number on the right-hand top corner of all the pages. It is quintessential that the pages of your assignment are well maintained till you submit it to your instructor, which simply implies that there should be no folds or dog-ears.
Clearly Mention the Number of the Problem that you are Solving
It is best to solve the problems in the same order as your instructor has mentioned in the question sheet. However, if you are not confident of a particular problem, and want to attempt it in the end, then it is best to mention a note for the grader/instructor, so that your grader knows that you are attempting it in the end.
Ensure that Your Handwriting is Legible
It is good to realize that your solution is going to be appreciated only if it is legible and if your grader can comprehend it. Needless to mention, graders consider solutions incorrect if they cannot read it.
Maintain a Single Column Throughout Your Mathematics Assignment
While solving problems in your assignment, it is important that you write the solution of each problem exactly below the previous one. This is especially important; as your grader should not get the impression that he is reading a newspaper. Maintaining a single column will ensure that you work is linear and hence easy to read.
Work and Write Within the Margins
Work within the margins, and keep your writing neat and tidy. If you find that there is little or no room in the page for you to complete the solution in the same page, then it is best to continue the solution in the next page. Use the space on each page efficiently, and ensure that you do not overlap the margins. It is also important that you leave at least one line between two problems. This will ensure that there is clear demarcation between the solutions of the two problems.
Do Rough Work/Scratch Work in a Separate Sheet of Paper
Use a separate sheet of paper for scratch work; however, if you think that your grader or examiner would be interested in checking your scratch work, then you can also consider doing the scratch work in a column separated by a margin.
Explain Your Reasoning to the Solution in Detail
More often than not, students do not bother to explain their reasoning to the solution. Students just think that writing the mathematical steps is enough. However, one must try and include the reasoning in detail in the answers. If mathematical steps are not enough to make the solution and reasoning clear, one should not hesitate to explain the reasoning in simple English. It is also crucial that you ensure that all the computations are crystal clear in your assignment.
Use Abbreviations and Notations Appropriately
Many a times students use abbreviations and notations inappropriately, thus creating ambiguity in the minds of the grader, which inadvertently results in fewer grades for the students. This is primarily because of the fact that most students form their own abbreviations and notations to be used in rough work, and because of the inbuilt habit use it in the assignment as well. It is quintessential that you use only abbreviations and notations that are officially recognized by the teaching staff in your school/college, and should use it appropriately.
Tables and Graphs Should be Neat and Clear in Your Assignment
If your assignment requires you to use
tables and graphs in your writing
, then you should make an effort and ensure that the tables and graphs are clear, appropriately labeled. You should also make sure that you use a ruler to draw the tables and graphs to ensure that is easy to understand and neat. Use enough space for tables, graphs and illustrations in your assignment. To be more precise, do not draw more than two tables or graphs on one page, as it makes your writing a bit cramped and unclear.
Highlight or Underline Your Final Answer
In Mathematics, it makes a good impression on the grader if you highlight or underline your final answer. This is especially true as it helps the grader to easily locate the solution and check if the answer is correct or not. This holds true even if your question is a word problem. In such a case, you just need to write the answer in words, and then highlight or underline it.
Last but not the least; do not forget to get help from your grader/instructor in the case of a doubt or confusion. Use your instructor as a resource that can
help you complete your assignment
in the best possible manner
back to all posts