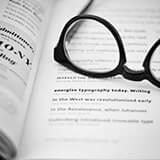 White paper format for lab report writing
Nov 19, 2012
What is a white paper?
In many cases the
white paper
is utilized as a marketing strategy for businesses to market products by posing solutions (by way of products) to consumer problems. The purpose of the white paper, in general, is either to inform, educate and or convince and persuade. In essence, a white paper can showcase characteristics of an argumentative as well as a persuasive and or definition essay.
Other purposes of the white paper include the transference of technical or detailed information for instructional or educational purposes. Companies often issue 'white papers' covering certain policies and procedures to improve employee performance as well as detailed descriptions of certain technological products.
Likewise, when a white paper is written for marketing purposes the writing style is also educational and is geared towards the consumer. It teaches them about the clear advantages of a particular product and why it's essential for them to obtain it. White papers differ from sales writing in that the aim of the writing is more solution-based and formal. It offers more than a description of what the product is and why its great but actually provides hard evidence to support and drive consumer purchasing.
White papers and lab reports: similarities and differences
Suffice to say, lab reports and white papers do actually have a lot in common. The biggest issue is that they both detail to main components; the problem and the solution. When
writing a lab report
, in general, you are relaying the information you obtained from a particular experiment or primary research to your audience. Your report will likely includes basic components such as a (a) title or cover page, (b) abstract, (c) introduction, (d) methods, (e) results, (f) discussion, and (g) conclusion.
A white paper on the other hand has different but similar sections that can easily be merged with the standard lab report. The format of white paper is typically constructed as follows though many variations are available;
description of the problem
background information on the problem (and the organization if for marketing purposes),
further details of the problem and an introduction as to how that problem can be addressed by a posed solution (i.e. the product if for marketing purposes)
details of the solution and how exactly it addresses the problem with clear evidence
the expected results or outcomes
evaluation of the success of the solution or product against the posed problem
As you can see many of the sections resemble that of a traditional lab report; such as identifying the problem and sharing results, outcomes and evaluations. Though the obvious difference would be with the methods section of the lab report. The methods section provides detailed instructions as to which steps were taken in the experiment, the physical materials that were used, procedures followed, how results were analyzed etc.
Depending on the purpose of the white paper, all sections may be almost identical to that of a lab report and therefore the methods section may be included or in other instances (usually for marketing purposes) the paper will reflect a more informational, problem-solution approach of writing rather than scientific and experimental one. So in this respect you will see that in order to present a lab report using a white paper format you will likely opt to not include a methods section in your paper.
Formatting sample: lab report in white paper format
Below is a sample of what your paper may look like when incorporating a white paper format. Though keep in mind that there are many variations for white paper formatting so this may or may not fit your particular situation and needs.
Title page
A title page can be appropriate in most instances but usually not in the case of online articles unless the paper was originally prepared for a print audience.
Abstract
An abstract should detail the main objectives of your paper and reveal enough information to allow the reader to decide if the report will be beneficial to them or not. Abstracts are generally optional but good to include for formal documents. Summarize all aspects of your paper and be sure to include the main objective.
Introduction
The introduction should include background information on your problem, why it is important, and your
thesis statement
. Lab reports also generally provide a literature review of similar experiments and findings. But a literature review will probably not make its way into a white paper- though possible in some cases depending on the purpose and nature of the report. Likewise, white papers also tend to provide information on the company as well and why the paper was formed initially, what specific goals will be addressed and so on.
Definition of Problem
Depending on the type of paper you are formatting this may be an extension of your introduction but generally white papers thoroughly define the problem being addressed. This is done by providing significant background information and a detailed explanation of the problem. So in white paper formatting this section may be a bit larger than what you would traditionally find in a lab report.
*Methods
This section is up to your own discretion. If you did an actual lab experiment and have procedures, materials, variables, subjects etc. then you may want to complete this section by providing that information. Lab reports allow the reader to duplicate the experiment conducted on their own. This is not the intent of a white paper. If experiments are involved in a white paper they are likely used as evidence to support one solution over the other or prove that a particular solution will solve the proposed problem.
*For the most part white papers don't actually include step-by-step instructions for experiments as lab reports do. They may appear in some form if for instance the preparer is testing one solution over another solution to prove to the audience that-'solution A is more effective than solution B, so buy solution A.'
Proposed solutions/result
For a white paper the results section is very important (it needs to really prove that a solution is effective). It may include an introduction of its own and describes exactly how the solution addresses the proposed problem with evidences. Additionally, the results of an experiment can definitely be explained in this section as evidence to support a particular solution. For marketing the solution is usually satisfied by the product that the company is promoting.
Discussion/Long-term goals
Your discussion should include an overall evaluation of any experiments conducted and an examination and interpretation of the findings. You may also want to include the general impact of those findings on the field/discipline or business category as a whole. Include any long-term goals and expectations surrounding the proposed solution or product as well.
Conclusion
Your conclusion should restate your thesis or main objective and summarize key points while providing your audience with thought-provoking ideas and final thoughts.
Presenting a lab report in a white paper format is a smart way to accomplish two goals with one paper. Often times when people look for evidence to include in a white paper they look to lab reports and findings. So uniting these two forms in this manner lessens the burden on the preparer and may be an ideal way of presenting white papers in the near future.
back to all posts