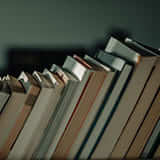 Research paper help: using in-text citations and direct quotes
Nov 13, 2012
In-text citations are an important part of referencing for both professional publications and
academic research papers
. Incorporating references in this way makes it extremely easy for a reader to verify data or statements that are presented in the text of essays and other forms of writing (such as dissertations or scientific reports).
The purpose of having citations 'in-text' rather than solely at the end of a work is to make the organization of sources more punctual and hassle-free for the reader. Instead of being forced to guess which source 'matches' which information, readers can simply check a source immediately after reading it with the use of in-text citations. For example, a quote from a famous leader, a chapter summary from a book on statistics, or a specific chart or diagram on nutritional information can all be quickly and easily verified using this method of referencing.
*Note that citations are generally found in formal documents such as academic papers and some published materials such as journal articles and newspaper titles. Not all published materials, such as online articles, provide citations or references.
So what exactly is a citation?
When conducting research for a research paper writing or other formal document, your citations are the direct sources utilized or referenced in your paper. Some examples of citations include direct quotations, paraphrasing and summarizing. A direct quotation is easy to understand and simply refers to an unaltered direct statement from a source. Paraphrasing involves sharing ideas from a particular source in your own words while summarizing is simply summarizing a larger section of text from a source such as a book chapter or speech. In all these situations a citation must be referenced. Avoiding this major step in research paper referencing border lines plagiarism - which at the very least is frowned upon by many educational institutions.
Formatting your in-text citation
The two most famous formatting styles for research papers are MLA (
Modern Language Association
) and APA (
American Psychological Association
). Though others are often used as well such as
Chicago
and
Turabian styles
, these are the two most common ones that you will be required to adhere to.
APA style
When using the APA format the two main things that you should remember are author and year of publication. For a direct quote you can either mention the author's name in the text and place the publication year and page number in parenthesis (page numbers are not mandatory but highly recommended) or you can put all of the necessary information in parenthesis. Your approach may differ according to your wording in a particular paragraph of a research paper writing or the appropriateness of the signal phrase.
Direct quote mentioning the author's name using a signal phrase:
Goldy (2001) explained this concept in detail by relaying that "children develop best in two-parent households which is beneficial both emotionally and economically" (p. 76).
*The signal phrase here is the statement that introduces the quote that we obtained from our source.
Pay attention to: The fact that only one 'p' was used next to the page number because it is referring to a single page but if multiple pages were to be cited than you would use 'pp' instead. Also the period comes after the parenthesis indicating the page number not in the quotation itself. Lastly, when speaking about the author APA requires that you make use of the past tense or perfect past tense forms. As seen in the example the past tense term 'explained' is used to describe the author's actions.
Direct quote not mentioning the author's name with a signal phrase
"Psychologist have confirmed that children develop best in two-parent households and that it is beneficial both emotionally and economically for all parties involved" (Goldy, 2001, p. 76).
Pay attention to: The commas being used to separate each section and the inclusion of the author's name, publication year and page number all in one set of parenthesis.
Likewise, at times you may find it suitable to include very long quotations into your research paper (this should be done appropriately though with some precautions being taken). If this is the case you would not use quotation marks at all but rather you would indent a new line and place the entire quotation in the indented space (about 1/2 inch margin from the left side). The word requirement for long quotations is forty or more.
Additionally, before starting the quotation you should also place a signal statement in the previous line (not indented, just a normal line) and then close the quotation off with a period and the page number in parenthesis. The publication year would be placed previously in the parenthesis after the author's name as is done with direct quotes that have a signal phrase.
MLA style
The MLA style, often used in humanities research, is similar to APA in that it requires an author and a page number in parenthesis after a direct quotation. Though one of the main differences is that the publication year need not be cited in-text as with the APA style. Additionally MLA style requires that the last name of the author referenced in the text be the first thing that appears in the left margin of the works-cited page. For instance, if you referenced an author (Johnson 15) in your text following his direct quote from a printed source then in your works-cited list of a research paper writing the source should read;
Johnson, Hamilton. Sociology of Education. New York: Mendham, 2001. Print.
Also an example of the in-text citations for direct signaled and unsignaled quotes are as follows;
Direct quote mentioning the author's name using a signal phrase
Johnson expressed his feelings towards the fundamentals of learning by indicating that "how we learn to put to use such valuable tools as reading and writing is a remarkable and outstanding accomplishment" (15).
Pay attention to: The period follows the parenthesis and no other information is required because the author has already been mentioned.
Direct quote not mentioning the author's name with a signal phrase
"The study of education and how we learn to put use such valuable tools as reading and writing is a remarkable and outstanding accomplishment" (Johnson 15).
Pay attention to: Publication information is not required neither is a 'p' to indicate the year or publication information.
When quoting a very long statement or inserting poetry into your research paper writing you will indent in a way similar to the APA style. Place the information on a separate indented line using a one inch margin rather than a 1/2 inch and include the author's name and page number outside of the last punctuation mark. And if you are inserting poetry your objective would be to make the form of the poem as close to the original form as possible (but still indented one inch).
*Note that with both formatting styles all of these references must be fully referenced in the work-cited list. This means that more information such as article or book titles need to be included. Additional information on how to format those references should also be consulted before creating the works-cited page.
The methodology of citing and referencing sources may seem a bit overwhelming at first due to the detailed ordering of sources as well as the proper placement of punctuation marks. But keep in mind that it takes a lot of practice and consciousness when writing to keep track of all the structuring and formalities that come along with preparing a professional document. One of the best tools to keep close at hand, to ease your task, are reliable copies of styling guides and manuals for the MLA and APA styles. Hopefully constant review of the requirements for each style will result in you delivering a properly formatted and publishable research paper.
back to all posts