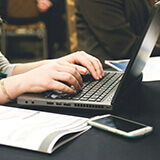 International relations research paper: general tasks you should be ready for
Mar 10, 2013
Research in international relations encompasses several things, as the field itself aims to analyze and understand the relations between countries and their effect on the condition of the world and its people. With such a lofty objective, a lot of subjects need and are addressed under this multi-disciplinary major. Some of them include geography, government and politics, law, diplomacy, culture, language, security, ethics, and economics- just to name a few. Which can be good or bad news for IR students.
The good news is that with all of these selections there is a wide range of topics to choose from that are also interesting and provoking and have the potential to contribute something worthwhile to the international community. Though the bad news is obviously that with so many different areas to research, as well as angles and perspectives to utilize, settling on just one topic may be a little difficult to achieve.
So in a nutshell, what should you be ready to tackle with your international relations research paper?
Hunting down a great topic
Choosing to go the theoretical or practical/functional route
And selecting a suitable research methodology
#1: Choosing a compelling topic
Since many of the issues addressed in international relations deal with policy and how it affects the lives of individuals, you may find that many
research topics
center around an analysis of current policies that are in place. Other concerns may be recent happenings and their effect on the international community as well as global trends in the world-the reasons they came about, and the effect that they are having on world communities.
Also due to the variety and abundance of international policies and concerns, its very easy for students to hone in on areas that interest them most. If you are for instance, concerned about the effect of a particular policy on the poor or destitute or the possible implications of the relationship between one country and another, you should, in most cases have the freedom to explore those interest. And usually the more interested you are in a particular topic the better job you will do overall as the motivation is clearly there.
To get you thinking internationally, some sample categories have been provided below.
Sample categories
Race and politics
Poverty and famine
War, weapons, defense
Economic instability
Global Warming
Environmental Crisis
Ethnic clashes and civil problems
Global trade
Ruling parties-their emergence and collapse
These are just a small sample of some of the areas that can be explored with international relations. And after a general category is selected, to turn it into a workable research question, its possible to narrow it down by geographic location, policy, event, or all three.
The next step would then be to consider whether to approach your topic from a theoretical or practical standpoint.
#2: Research approach and methodology
In some cases you may find that your international relations or political science professor tends to prefer paper topics that can be applied to real and current international situations as opposed to philosophical ones.
*For example, rather than focusing your paper on the faults of political realism theory they may instead prefer you to analyze a current war and the key causes behind it with a focus on the 'struggle for power' that is taking place.
In general, practical, functional or current topics may be preferred over theoretical or philosophical ones for several reasons. One major one may be to ensure that students can apply the knowledge they learn to practical situations (rather than simply gathering a wealth of theoretical knowledge). This is considerable as international relations has a significant amount of historical and philosophical issues that accompany it. Many notable thinkers and figures have invested a lot of time and thought into the study of relationships between countries, and the implications they pose for future policy and governmental actions.
Likewise, even for practical papers a portion of theory is usually added in order to provide a 'context' or 'framework' for the subjects being discussed. And with that, the primary three theories that accompany
international relations topics
are; realism, liberalism, and constructivism.
Next up, how should I conduct my research?
Common research methodologies
As you consider the different components of your topic and how to go about turning it into a
research paper
, you'll want to consider exactly what type of research you will be conducting. The three major methodologies present in international relations are; scientific, interpretive or qualitative and network-analysis.
Scientific
The scientific method simply involves indicating a research question and hypothesis, conducting a test, and performing some sort of analysis. Along with this its also important to sort out exactly what variables will be tested and how they will be measured. *This approach can be applied to several disciplines; international relations is just one of them.
Interpretive
The second method is the interpretive approach (which is also referred to as qualitative in other disciplines such as psychology and sociology). Interpretive research in international relations is based on allowing the people being observed to define concepts, ideas, and principles rather than the researcher doing the job for them. Along with this it also works to understand the 'meaning' behind people's actions and behaviors. *Its a type of empirical research that may be ideal for a student that is interested in the psychological aspect of international relations.
Network-analysis
The final approach is the network-analysis research method. Also known as simply the 'network' method, this approach requires students to analyze social networks as a means of understanding international relations. Some examples or relevant networks include military connections, trade agreements, terroristic organizations, advocacy networks and black markets.
Additionally the study and analysis of networks is actually a very unique one, and especially may be considerable during the present digital or media age. For example, considering the effects and turmoil associated with communications made through social media networks such as
Twitter
and
Facebook
, a research paper examining this and its role in international relations would definitely be a significant and relevant contribution to the field.
back to all posts