How to Write a Critical Response Essay - Tips from Experts
In this kind of paper, the writer should respond to any edited piece by giving a detailed summary of the main ideas contained therein. So, to come up with a critical response essay, you should pick a novel, read it several times, analyze its main ideas, and then write your response to it based on the analysis you've done. Please, keep in mind that writing the critical response essay requires you to understand the novel's subject matter, so never embark on this challenge unless you have a sound grasp on the selected source.
What is a Critical Response Essay
The critical response essay helps reveal students' thinking skills or rather teaches them how to develop them in the first place. The arguments you rely on should reflect your own personal beliefs and not be something you read elsewhere. It should be both a summary of the author's main points and a response to the ideas prior to you setting forth your own understanding of the context.
The critical response essay requires you to conduct an analysis of a factual or fictional source, following which you should provide your commentary. The first thing you should do when writing this type of essay is to provide a summary of what you are analyzing. To achieve this, be sure to clearly identify the main ideas of the book you're going to base your conclusions on before getting down to the actual writing.
When choosing a book/article for your critical response essay, look for something that it is not only informative but also argumentative and relevant to the topic of your paper.
To better understand the book, read it at least three times - that will make it easier for you to select the writer's main points and come in real handy during the editing of the body paragraphs.
It is not until after you've read your source several times that you will be able to start writing your own essay that will typically consist of the introduction, a few body paragraphs, and conclusion.
Critical Response Essay Structure Broken Down
The majority of critical response essays use a similar structure, but the student would be far better off complying with their tutor's instructions. Let's take a look at a basic structure that you can follow:
Introduction - a single paragraph which expresses agreement, disagreement, or mixed feelings.
Summary - a summary of the main ideas backed up by examples or facts.
Critique - a response to, or the evaluation of, the author's work based on the weighing up of its strengths and weaknesses.
Possible order of the critiques:


Organize your points from most to least essential.
Decide whether negative points outweigh positive ones and if so, start with the positive ones and work your way down to the negative ones; if the opposite is the case, do the process in the reverse order.

Conclusion.
References - the sources you might have made use of.
There are some basic rules students need to follow when writing the critical response essay outline, so all it comes down to is having enough practice.
How to start a critical response essay
The introduction. One of the most essential parts of your essay. This is the first paragraph of your essay that introduces the reader to the topic, as well as provides a summary of the essay and its author. In your thesis statement, you should state your stance concerning the writer's article, noting if you are in agreement or disagreement with it.
Being the last sentence in the final paragraph, the critical response essay thesis statement is very important, as it provides the reader with essential information about the paper and a glimpse of the writer's evaluation or opinion. Despite the fact that the thesis statement may consist of as few as two sentences, it is still supposed to point out the main ideas of the essay.
Critical Response Essay Body
Each of the writer's main points should be explained in a separate paragraph and supported with reasons for agreeing or disagreeing with them. Let's take a look at some of the ways how it can be achieved:
No, or I do not agree with you or the writer (make sure to provide reasons).
Yes, or I do agree with you (explain the reason).
Alright, but...
You can also use quotes to introduce statements, for example:
The writer says, " ".
The (writer's last name), argues or states, " ".
Keep in mind that quotations should always be put in inverted commas. If you want your essay to comply with the formal requirements and look presentable, be sure to use the writer's last name or spell out their names in full.
Critical Response Essay Conclusion
Your essay should have some kind of ending or conclusion, and the best way to achieve that would be to paraphrase your thesis by using different words. Apart from being a summary of the main ideas, your conclusion should also explain to the reader why you decided to write your essay in the first place, so be sure to include that information as well.
Critical Response Essay Topics
Apart from being able to think analytically, writing the critical response essay requires the student to have a good understanding of the novel or article they are writing about. You can choose a topic to write on from the below list but remember that the response you are providing should be critical.
Drug use in sports.
The backside of the fashion industry.
Drug addiction among teenagers.
Ways of lowering the crime rate in urban ghettos.
Should ex-convicts be allowed to re-enter society without prior rehabilitation??
Various ways of protecting the environment
How is technology changing people's lives?.
Can crime be reduced by adopting stricter gun regulations?
Should selling and production of cigarettes be banned altogether?
Is the behavioral pattern of children raised in single-parent families different from that of children that come from both parents' home.
The most horrible movie I've ever watched at the cinema.
Why do people enjoy watching reality shows more than they do other TV programs?
The best way to provide a good education is to send children to private schools.
Why do rich people commit serious offenses?
What is the best strategy for a financial investment?
Analyse ways of increasing GDP.
What is the best way to embark on a successful land reclamation process?
What role does artificial intelligence play in modern technological advancements?
Do conflicts erupt due to religion?
Discuss health risks associated with eating too much deep fried food.
Order Critical Response Essay From Our Top Writers
You should always remember that critiquing doesn't mean insulting. You don't just point out the flaws - you provide the explanations and argumentation. If you don't think that you're up for that task - just contact us! We will write a sophisticated critical response essay in a blink of an eye!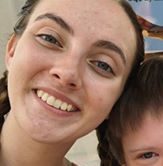 Jessica Bond
Information technologies and marketing
Writer:
See other articles