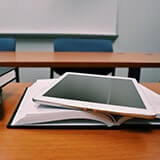 How to cite different sources in a Law research paper
Oct 01, 2012
Law research paper requires conducting legal research. There are a number of places where a writer can get tons of information about court opinions. These sources can either be paid or unpaid. A number of websites forms part of the unpaid sources of excellent legal information. Paid sources of information include a number of firms where the writer pays a fee to obtain information. All information gathered during the course of writing a Law paper should be properly cited. Citation in a Law research paper may depend on the institution of learning. Other times, it depends on the accepted citation method of Law papers.
However,
writing a Law research paper
need not be a daunting task. Below are some of the common citation methods used in Law papers.
APA CITATION STYLE
APA stands for American psychological association. It is one of the most commonly used citation methods. Before you start
citing your essay using APA
, it is important that you follow the general APA guidelines:
Make sure your essay is double spaced. Use a standard sized paper (8.5" x11") with 1" margins on all sides. Use a clear font that is easy to read. APA recommends Times New Roman 12pt. A page header is a must at the top of every page. Your page header also known as running header must not exceed 50 characters including spacing and punctuation.
MAJOR PAPER SECTIONS: Four major sections should be apparent in your essay - title page, abstract, main body and references.
TITLE PAGE: The title page should contain the title of the paper, name of author, name of institution. APA recommends that the title of your paper should not be more than 12 words. It should not also contain abbreviations or fluff words. Titles like (Dr) or Degrees like (Ph.D) are also discouraged.
REFERENCE LIST
The basic formats for referencing books are as follows: - Author (year publication), title of work. Location: publisher.
Example: Drew, C.C. & Moore, A.V. (2012). A marketer's guide for success. New York, NY: Best Press.
If you are referencing an edited book with unknown author, it should take the following format.
Example: Leslie, A O. & Oaks, L.J (Eds). (2008). Common consensus in a growing economy. Washington, DC. Salvage foundation incorporated.
To reference an edited book with known author(s), the format should be like this:
Platini, N.K. (2010). The secured economy. Q.U. Queens (ed.) New York, NY: Desert News.
CHICAGO CITATION STYLE
The Chicago Manual of Style presents two basic documentation systems: (1) notes and bibliography and (2) author-date. Choosing between the two often depends on a subject matter and the nature of the sources cited, as each system is favored by the different groups of scholars.
The following examples illustrate citations using the notes and bibliography system.
One author book:
Pollan, Michael. The Omnivore's Dilemma: A Natural History of Four Meals. New York: Penguin, 2006.
Two or more authors:
Ward, Geoffrey C., and Ken Burns. The War: An Intimate History, 1941-1945. New York: Knopf, 2007.
MLA CITATION STYLE
Single author
Mathew, Kent. Concise Principles of Marketing. New York: Better Press, 2010. Print.
Multiple authors
Karl, Price, Kelly Pierce, Bullock Lamb and Diana Ross. Building the Future. London: University Press, 2008. Print.
Journal articles
Scuttle, Marina. "Measuring Business Opportunities." Journal of Business Administration 12 (2012): 58-70. Online.
back to all posts