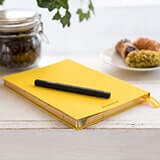 How to find relevant information for your Business research paper
Dec 12, 2012
In most cases the information needed to conduct any type of research, whether in-depth or basic, can be found through the use of subject-specific databases, scholarly journals and other primary and secondary sources (such as books, reference materials, government documents etc.). In terms of
business research
information, such as productivity reports, industry trends, financial documents, and business practices-all of this data can literally be available with the click of a button. Considering the availability of government documents, such as SEC filings, financial and biographical information on many companies and archives of mainstream business publications, the Internet alone can be an excellent source for business research.
Likewise, common and more traditional sources of information, such as books and reference items are also available through university libraries as well as a wealth of articles accessible through special online databases such as Ebscohost (under university or other paid membership).
When attempting to find information in the beginning stages of a research project, a significant amount of browsing and review of documents, articles and books need to take place. This browsing and note taking will help to provide you with a bit of direction and assistance in identifying a suitable research question and working hypothesis.
Conducting a preliminary literature review
When conducting business research, whether your approach is empirical or theoretical, some time needs to be dedicated to undergoing a light
literature review
. This will give you some guidance as to where to exactly begin your research.
After identifying a topic to explore, whether independently or under the guidance of an instructor, you can further narrow your topic by selecting a business model, practice, or theory to hone in on. Depending on the concept or idea you select you should sum up general information on your topic with regards to (a) how similar researchers have explored this very same idea (b) what types of sources they used (c) and what interesting observations were made in their analyses of it.
A list of useful sources for preliminary information
Business textbooks and coursework
Internet searches and library databases
Scholarly and peer reviewed journals
Business encyclopedias and reference books
Business publications such as magazines and newspaper articles
After you've gained a considerable grasp of the topic and know exactly what you would like to explore, you can then begin formulating your research question. *There should be no cause for alarm if your research question and thesis statement change as your research evolves-this is normal and shows that you are working to accurately support and sustain your argument.
As you formulate your research question you'll learn that you are going to need some very specific information that may or may not be easy for you to amass quickly. Therefore this step also involves a bit of research.
Step #1 Identify an industry to focus on
If you're not sure
how successful your paper
will be if you come up with an industry off the top of your head-then you're working with a good assumption. Since there are many industries to choose from careful consideration needs to be given to one that will fit well into your research scheme and provide you with the data, numbers and variety you need to undertake a fruitful investigation. The options simply need to be there-some industries have them and some don't. Likewise, in addition to having an industry that allows for a lot of flexibility in analysis you also want to make sure that you do not spread yourself too thin with a very broad industry and research question. Ensure that they are both narrow enough to properly examine and evaluate in the confines of your paper (time wise as well as space wise).
Some useful sources to help you pick a topic are detailed below.
Sources to turn to when selecting an industry
Yahoo! Finance
US Bureau of Labor Statistics and US Census Data by Industry
Alacra Industry Spotlights
Ward's Business Directory
Valuation Resources
Business Source Complete (Ebsco Publishing)
*these sources are free to use
Step #2 Obtain the necessary information needed for a business within that industry
Here comes more research. Now that you've selected an industry, for example, Home Builders and Residential Contractors, in order to develop an argument based on this industry, (in most cases) you'll need to obtain more information on a specific businesses or businesses in that industry. This information may include numerous financial documents such as balance sheets and cash flow statements, management information, employee demographics, business models put to practice and so on. Though some of the more intricate details such as business models and employee demographics may not be as easily accessible as financial information and industry ranking, for instance. *Yet if you are conducting empirical research, these kinds of topics may be explored due to the personal nature of collecting empirical data- whether its through surveys, questionnaires, or interviews.
*Note: A research paper can be effectively sustained by only analyzing specific industries as a whole. Though the performance of individual businesses within that industry are extremely relevant, specifics on each need not be detailed in an industry-focused paper as they would be in one on specific corporations and entities.
Sources of business-specific information
SEC filings
Company website and profile
Investment Banking reports from publications such as Wallstreet Transcript (they advertise 'in-depth interviews' for investors and can provide company specific information)
Business Source Complete-SWOT analyses (Ebsco Publishing)
Mergent Online annual reports
In addition to the sources provided above, business-specific information can always be obtained by collecting original data (as mentioned previously) via interviewing, observing, or conducting case studies and trials. Though this approach is definitely more time consuming and costly the results that come from it may prove to be beneficial for a wider audience as well as add to a particular field of study by examining the more intimate details of business operations (for instance; business practices, management decisions and their outcomes as well as theories in practice).
Though due to the large interest in investing, obtaining information on companies from the viewpoint of an investor is also a popular and very easy means of gaining valuable research information. But ultimately the decision to perform empirical research or not will be based on; your own expectations, time availability, resources, funds, and scope of the project or assignment.
back to all posts