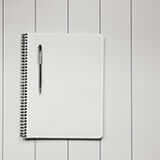 Critical Essay Writing: How to Create a Good Paper
Nov 05, 2012
What does it take to be a critic? The word has both positive and negative connotations. At its worst, criticism is little more than twaddle that conveys nothing constructive to the reader. At its best, criticism can be a thoughtful and engaging enterprise that is helpful to both artists and their audiences.
All critics learn their trade at school, where
critical writing
is seen as an integral part of the core curriculum. Not only does it involve putting pen to paper, it also requires critical reading and thinking. While it is not an easy skill to master, with the right instruction an industrious student can learn to compose a pitch-perfect essay. In this article we will discuss the process of writing a critical essay and offer a few helpful hints and tips to improve composition.
What exactly is a critical essay?
Most students quiver when they hear the words "critical" and "essay" in the same sentence. The pairing is intimidating, mostly because it sounds complicated. Not to mention the fact that students aren't expected to
write essays
without such exactitude until a certain age. Before then, papers are often composed in the first person and follow no set pattern or format. Critical essays are different.
A simple definition of the disquisition is a review of another work, often an artistic one, i.e., a movie, painting, book, or play. Of course, the critical essay is far more than a simple summary of a work and your opinion of its merits and shortcomings. Rather, it is a dispassionate analysis of the piece that examines both it pros and its cons.
It is important to note that the critical essay emphasizes information over opinion, which means that any observation you might make must be supported with irrefutable evidence. It is for this reason that these compositions are never written in the first person, but in the third person, since it provides the requisite distance for the reader and writer alike.
Where to begin?
As was mentioned, the purpose of a
critical essay
is to objectively examine a work of art. That said, many students make the mistake of taking on a subject that is too broad, and the work suffers as a result. Even a short film or movie may be too much for even an experienced writer to tackle. Therefore, it is often best to focus on one aspect of the work, rather that the piece itself. For example, instead of writing an exegesis on the movie "Pulp Fiction", select a much narrower topic, such as "The Use of Biblical Dialogue in Pulp Fiction".
The introduction
Whether your subject is a movie, a play, a book, or a painting, you must introduce your topic at the outset. If the work is a popular and important one, it is often a good idea to briefly explain why that is the case. But remember, don't proffer your opinion. Use facts! For example, we know that the "Mona Lisa" is popular because more than 6 million people see it each year!
The introduction should also include your position on the work or an aspect of it and briefly adumbrate the questions that prompted you to develop the argument you will examine in greater detail in the body of your critical essay.
The body
The gravamen of any critical essay is found in its body. This is where you must state your position on the subject and support it with facts. The easiest and most effective way to do this is to explain your position and then compare it to the opinions of academics and experts. Each and every statement you make should be directly followed with indisputable evidence. When enough opinions have been supported with facts, the critical essay will begin to take shape. Only when you are confident that you have made your case should you move on to the next stage.
The conclusion
Tying everything together is the most rewarding and satisfying part of the critical essay. The format for the conclusion really is quite simple. All you have to do is restate your position and summarize the evidence you presented. It is also imperative that you reiterate the author and title of the work that you are evaluating in this final paragraph or paragraphs.
Keep this in mind while writing:
Just like an attorney, the author of a critical essay must always support everything he presents with evidence. If he fails to do so, the paper will not serve its primary purpose, which is to choose a particular position and support it with facts.
The best critics examine and explain a work without attacking its creator. They do this because they view themselves as dispassionate observers, rather than opinionated amateurs.
The tone of a critical essay is serious or formal, rather than casual. For that reason, it is best to avoid contractions and other informal words and phrases.
Be as specific as humanly possible. This can be achieved by following each opinion with ironclad evidence.
Always select facts that directly support your claims and are either historical or from noted experts in the field.
If your subject is a book, movie, or play, using evidence from the text itself is always advisable. For example, if your position is that "Moby Dick represents evil", back it up with quotes, speeches, and events from the novel itself.
Another reliable form of evidence is criticism that has been penned by other more experienced writers. If an acclaimed author has published a book about your subject, that book may serve as a primary source. Just be careful not to cite the same work too frequently. Facts are obviously the most important thing, but it is also imperative that you provide evidence from several different authors. This approach will not only make for better reading, it will also strengthen your argument by demonstrating that a consensus has been reached on your argument.
back to all posts