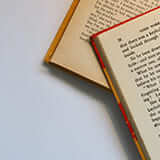 Coursework general guidlines
Sep 11, 2012
According to
Dictionary.Com
, a coursework is any written or practical work done by a student during a course of study usually assessed in order to count towards a final work or grade. The course work is usually carried out by students at the university, college or high school. It is usually assessed separately from the final examination. An experimental work can be a course work. A research work in the sciences may also be a course work. It can take many forms and shapes like dissertations, books report or even essays. The coursework can be a classroom or laboratory work which a student engages in with the sole aim of improving his grades.
The difference between a coursework and an exam lies in the fact that the coursework is given an allotted amount of time it should be completed within; this might be days or even weeks. An exam on the other hand has a specified number of hours in which a student is expected to complete the exam. An exam is closely monitored by invigilators and teachers to ensure that cheating of any sort does not take place. A coursework allows you to make consultations using the internet, journal and books as long as you state where you found the information.
Coursework is popular in the university. The
coursework helps
the students to broaden their knowledge and improve their analytical skills. The coursework also challenges the student's ability to reason, discuss and construct practical outcomes from the critical knowledge learned during the course of study. The coursework may be handled as a group. The purpose is to help students learn how to work together in other to achieve a common end. The major problem presented in working together as a group is that of plagiarism. The issue of plagiarism is one that has generated lots of controversy. The amount of help students can receive while doing their course work is also another major controversy under deliberation.
Some have argued that whilst coursework presents a very good avenue for students to increase their knowledge and work together, it is often easy for students to lift ideas from their sources and present them as their own. This form of lifting information from sources has been termed as cheating. Some educational systems like those found in the UK have started to gradually remove coursework from the GCSE curricular and replace them with modular work. Modular work is a series of assessment that a student has to complete over a period of time in order for it to count towards the final exam.
Some educational systems have also come up with a design that encourages a coursework to be completed under exam environments. These controlled assessments are designed to reduce the possibility of cheating. Coursework should be taken seriously by students if they hope to excel in their academic performance. Coursework are also completed by students pursuing their graduate and post graduate studies. In this case, coursework is referred to as structured programs where the magnitude of the work is selected from a list of units of study. Graduate and post graduate coursework is drawn from set outlines for each units of study. Coursework degrees differ profusely from research degrees. The coursework can also be a standalone course.
back to all posts